BY ADAM BAILEY
Here's Everything You Should (and Shouldn't) Do.
With interest rates on the rise and housing in-ventory still low, it's important to keep these homebuying (and home selling) tips in mind. From finding representation to the inspec-tion process, a bit of background knowledge can help prevent expensive mistakes.
The last eighteen months in the real estate market has been, well, something. And, as we move further into 2022, home prices con-tinue to grow—just not at the accelerated rate we saw in 2021. What does this all mean? More home sales mean more profitable oppor-tunities for homeowners. So, with that, here's everything you need to know about buying (or selling) a home in 2022.
Interview Real Estate Agents Before Committing The real estate agent you choose is extremely important to max-imizing both your home-buying or home-selling experience. You rely on them to complete your purchase, and your choice of repre-sentation can have a significant impact on your stress levels. Your real estate agent should demonstrate their expertise before you sign anything. There should be an initial meeting where your needs and goals are discussed. You'll be led through the process and review some potential options so that the agent can gauge your preferences. Remember that you are under no obligation to work with them until you sign an agreement. Don't be afraid to interview different real estate agents to gauge their experience and make sure you're compatible. Your agent should explain things thoroughly, be familiar with your desired locale and respond to you in a prompt and professional manner. Above all, you should trust them. Once you're under contract—that is, you've signed the their experience and make sure you're compatible. Your agent should explain things thoroughly, be familiar with your desired locale and respond to you in a prompt and professional manner. Above all, you should trust them. Once you're under contract—that is, you've signed the request interviews with potential agents. The right agent should present you with a buyer agency agreement, which commits you and your agent in a way that both of your financial interests are protected.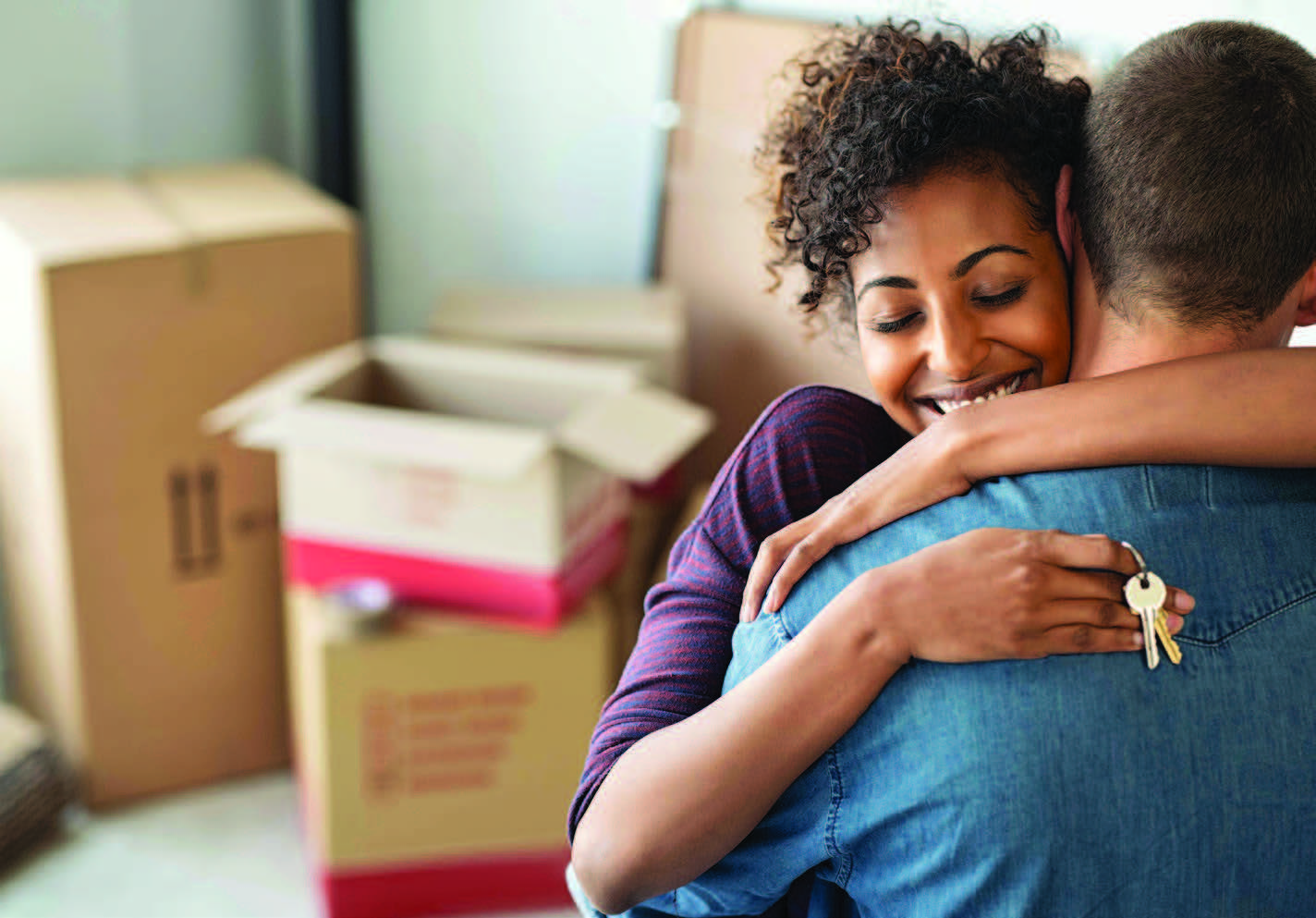 Be Flexible in Your Home Search
With a good agent secured, search with an open mind—it'll be easier than adjust-ing your expectations later. With today's market, the vast majority of home buyers are unlikely to get their top choice. The more flexible you are, the higher your chance of success. It may be helpful to discuss and rank the features you want most before you start your search—that'll help you assess your options once you be-gin visiting potential homes. If you're priced out of one market, you may need to consider an alternative lo-cale. This is where you can get more pro-active and get an edge on other buyers by researching new construction on the out-skirts of a hot market, or learning about upcoming local infrastructure projects. Open and closed permits for residential work can give you insight into where com-mercial development may be going on. If you're willing to wait out plans for a few years, you may be able to get a discount on your equity over a short amount of time.
This information is typ-ically available through your city or county website. Your agent should be able to help you find this information, as well.
Critical. Understand Your Real Estate Contract
Real estate contracts are dry and long, but they're not written in stone until you sign. You can negotiate any parameter when you submit an offer. If something doesn't make sense, ask for an expla-nation from your realtor. Keep in mind, if any part of the contract does not suit your needs, you can request modifications before you submit the contract to the seller. When in doubt—or to get a reality check—you should consider the advice of your knowledge-able and experienced agent. Know your 'contingency elections.' These determine what types of inspections and negotiations can be done and in what time frame—such as standard home inspections, inspections for pests, whether you can qualify for a mortgage, and more.
Remember, a Home Inspection Won't Reveal Everything
After the contract is signed by both parties, the homebuyer usual-ly has 10 to 14 days to get a home inspection. Based on the results of the inspection, your real estate agent can request monetary concessions or ask that repairs be added to the contract to offset any concerns or potential problems. A thorough inspection report can be overwhelming, especially if it's an older home. No house is perfect, and most problems are addressable. But if you come across something you don't want to deal with, you can always negotiate or walk away —as long as you are within the contingency period. On the other hand, inspectors are not foolproof. They won't be able to get behind walls or move the current occupant's belongings to inspect. They also won't be responsible for any mistakes made or issues missed in their assessment. If you're searching in a hot market—where homes are selling fast, and competition is fierce—you may feel pressured to forgo an in-spection. If you're considering that, recruit some help and bring someone knowledgeable about buildings and systems to the home showing. It may give you more insight into the state of the home and highlight major red flags.
You Don't Have to Put Down 20% to Buy a House
While the traditional 20% down payment has its benefits—like a lower monthly mortgage payment and exemption from private mortgage insurance costs—there are drawbacks, too, such as be-ing required to have private mortgage insurance, or PMI. How-ever, PMI isn't always a major expense. Generally, PMI costs 0.5% to 1.5% of your mortgage balance per year, so as little as $125 per month on a $300,000 mortgage. And that rate is partially deter-mined by your credit score, so if you have good credit, it may boil down to a negligible amount. There is a risk in waiting to save up for a bigger down payment, too. If increases in home prices outpace your savings rates—not to mention inflation in other areas of life—you may be doing yourself a disservice by waiting. Even if home prices stay stagnant, mort-gage interest rates are on the rise. With the Fed likely to raise in-terest rates through 2022 in response to high inflation, this trend is expected to continue for now. A smaller down payment may also allow you to keep a healthy pile of savings accessible for unexpected repairs on your new home.
Financing Is Not One-Size-Fits-All
There are also various loan products designed for different types of mortgage applicants that are tailored to specific financial circumstances. For instance, FHA loans allow for smaller down payments and let people with lower credit scores qualify for a mortgage. VA loans, meanwhile, exist for service mem-bers and veterans to acquire a home with no down payment and other benefits. 
Even conventional loans allow you to put as little as 3% down. But you should never make a purchase you cannot afford. Be mindful of what you feel comfortable spending, both upfront and on a monthly basis, because that's a far more important metric than whatever purchase price you may be preapproved for. The path forward to a new home should be a little clearer now. Start figuring out how to budget for your home ahead of time so you're not tripped up by logistics when you find the right house. And re-member, homeownership is not neces-sarily for everyone—there are pros and cons to both owning and renting. Make sure you want to be a homeowner before you make this commitment. 
If you're thinking about selling your home, this may be the time. Here are a few things to consider.
Price Your Home, Correctly.
If the past few years have proven any-thing, it's that buyers will pay almost any-thing to get a home. Bidding wars were common. They may be less so in your community, so pay attention to the num-bers your agent brings to the table. Pricing your home competitively may generate a number of offers in excess of the list price. What you want is to gener-ate interest and showings, and a "pie in the sky" price won't do that, even with the dearth of homes for sale.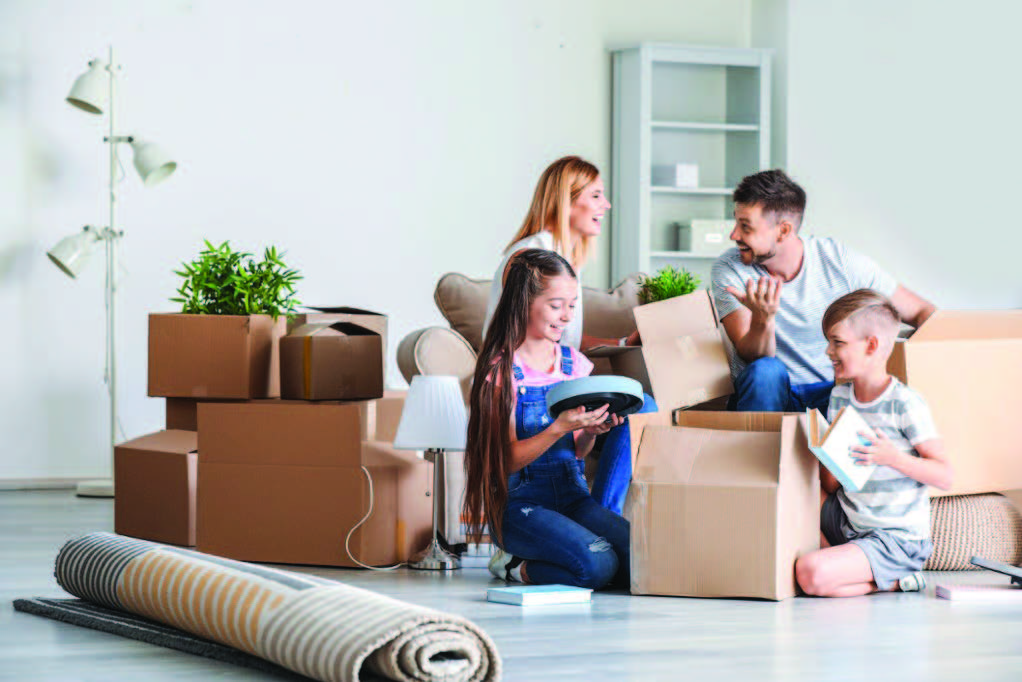 Stage Your Home to Create a Warm, Inviting Space.
There may not be a crowd of homes for sale, but you want yours noticed for all the right reasons. Anyone looking in your neigh-borhood will see that your home is for sale. But they're probably pretty seasoned buyers at this point, and they'll quickly be able to tell if your home is a possibility. The pandemic has seen people confined to their homes, leading to a craving for more space. An important thing to do if you are selling is to radically declutter your home so it looks spacious, and anyone viewing it can see the potential for living space. Trends on a home buyer's wish list include open plan living and an office area. You don't need to do all that to your house, of course, but let a buyer visualize the potential. So do what you can to make your home look as clean and polished as possible: Strip your home of all personal effects and artwork, clear out half the furniture (or all, in some cases), repaint the walls white, buff the floors, and put-up neutral bed coverings. Give your home a deep cleaning, re-grout dirty tiles and replace carpet as needed. Replace old fixtures with modern LED lights. Open the window shades (or remove them) and clean the windows. Charming exteriors will get noticed faster, and if prospective sellers do a drive-by showing, your home must dazzle them into stopping to take a closer look. To that end, repair anything that's broken. Repaint where needed. Be sure to clear the driveway and walkways. In spring, plant colorful flowers and mow and edge your lawn. Decide if your front door and walkway could use spruc-ing up with a coat of paint or a more complete refresh. If your agent recommends it, hire a stager who will bring in furniture and design pieces to show all your home has to offer (or work with an agent who provides complimentary staging as part of their services — many do). Professional help can be especially useful if you've already moved out and your home is vacant. An empty house is the most difficult for buyers to take in.
iBuying is Here to Stay.
Not interested in all the hassle that comes with staging and open houses and waiting to close before you buy another home? iBuy-ing might be for you. Selling to an iBuyer is a simple way to sell your home, as is, at a "fair market price." They take it off your hands and take care of the rest. This concept has been around for years but now larger real estate companies, like Redfin and Open Door, have made it a competitive industry.
Sellers May Still Need a Real Estate Agent.
In some cases, you might consider for sale by owner (FSBO). But, for the most part, hiring a real estate agent will pay off in time, effort and money.
According to the National Association of Realtors, the median selling price for homes sold by agents was $58,000 higher than those sold by owners, which, in most cases, will more than make up for the commission you'll pay. The great thing about hiring a real estate agent—they've been there before and have the experi-ence. They will take care of negotiation and paperwork. And they have the connections you might need to hire a handyman, photog-rapher or stager. The real estate market can be unpredictable, but real estate agents aren't going anywhere.
Negotiation is as Important as Ever.
In normal times, buyers usually have the upper hand when it comes to negotiation. But as we know, these are not normal times in the real estate market. In a seller's market, the seller has the advantage. That's incredibly important to know when you're negotiating a home sale. Everything from setting a smart price beforehand and know-ing the unique, marketable aspects of your home to knowing what your buyer is looking for and counter offering over the right things all play into a good negotiation. All of this can be stressful, and that's why hiring a real estate agent, again, might be a good idea.
Even When Selling, Home Inspections Still Matter (a Lot).
If you're selling, you know the inspection is coming so it's im-portant to get out ahead of it if you want to get the maximum amount for your home. Of course, you may balk at replacing an entire HVAC unit, but you need to know that will factor into the price eventually. The important thing is to know what the inspector will be looking for—whether it's structur-al components, electrical and plumbing issues, or insulation and dated appliances. All of these things will affect your home's sale price. Be stra-tegic about what you want to fix or replace and what you are content with leaving as is.
Be Prepared for a Fast Sale.
The demand for homes means that houses can sell faster than you think, so work with your agent to plan for what you will do if you do get a quick sale. You need to ensure all your docu-mentation is up to date so it does not delay the selling process. Think through various scenarios such as putting your belong-ings into storage temporarily, renting a property while you research an area, or starting to look for your dream home. If you get a good offer, it would be a shame to decline it because you don't have a plan of where to go. Nonetheless, 2020 and 2021 have shown us just how unpre-dictable the market can be—which could be a warning for the rest of 2022. If you're in a good place to sell, and your life circumstances make it a good time to sell and move on to your next home, then you may not want to wait and see how the next round of supply chain issues, COVID variants, political unrest, or rising mortgage rates impact the market.
With all that said—good luck!