THE MARIAN HOME GROUP, LLC Powered by Keller Williams Realty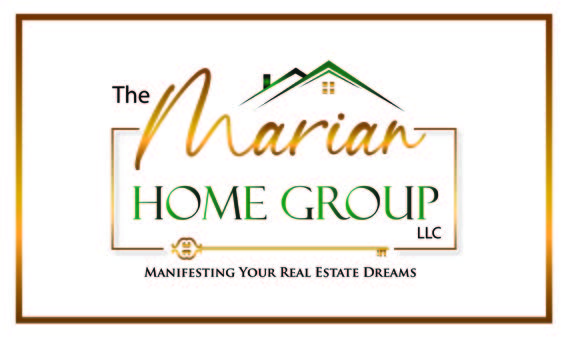 Marian has a dream of a different Shreveport-Bossier community. Her vision includes walkable neighborhoods wi th lush green spaces. Parks where the elderly can safely congregate on beautiful park benches remembering days of yesteryear. Kids respectfully riding their bikes with carefree joy. Beautifully remodeled homes with fresh paint, new roofs, clean, manicured lawns, and radiant colored flowers line the city streets. Businesses, grocery stores, and entertainment are within walking distance in these calmly, busy neighborhoods where you can feel the hope and ease in the air. Community gardens are everywhere, and educational pods are a part of the community's makeup. This may seem like a fantasy for the inner city of Shreveport-Bossier; however, Marian is determined to make that dream a reality.
Marian Claville Burks, a Shreveport native, was born and raised in the Queensborough area. Her fascination with homes started when she was a little girl living in a two-bedroom, one-bath home with 8-10 people at any given time… she craved to have her own space. Through lots of soul searching, she found her true love… real estate. In January 2016, she became a realtor at Keller Williams Realty NWLA. Today after selling over 200+ properties in her career, owning and controlling over 20 personal investment properties, being the CEO of The Marian Home Group, LLC, a sales team with Keller Williams Realty NWLA, she was recently given the position of Keller Williams Realty NWLA Assistant Team Leader in charge of growth and career development for real estate agents new and seasoned. Marian started her journey in real estate, wanting to make enough money to pay her bills while providing a better life for her family. Now her passion has expanded to three areas: growing The Marian Home Group, LLC into a household brand of real estate excellence through Keller Williams Realty, coaching real estate agents to gain lives of true abundance through the profession of real estate, and physically changing the fabric of the Shreveport-Bossier City community to bring her vision to reality. She knows that beautiful communities equal a safer, more creative way of life. She is committed to achieving that goal. Marian is also a published author, speaker, business coach, daughter, friend, and mother to the amazing, Leeyah.
Sarah Barfield is a native of Coushatta, La. She is also a proud Alumni of Southern University and A&M College in Baton Rouge, Louisiana; BA in Criminal Justice. She worked primarily in finance, social service, and law fields until finding her passion in real estate. Sarah started her career as a realtor part-time in 2018. After deciding she had found her calling, she became a full-time agent in 2020. In late winter of 2021, Sarah was honored to join The Marian Home Group sales team at Keller Williams Realty NWLA. Her greatest motivations are legacy, her son, and her family. Her biggest hobby is traveling and seeing the world with her family unit. This summer she traveled to Orlando, FL and St. Louis, MO. Seeing the amazement and excitement on her son's face while at Disney is forever etched in her memories. Tennessee and Oklahoma are her next stops in the Fall. Serving others in
multiple capacities brings Sarah great joy. Listening to someone's story, seeing a smile, and hearing laughter is the best part of serving her real estate clients. It fills her heart with immense gratitude.
Shanquenelle "Shan" Washington was born and raised in Shreveport, Louisiana. She joined the military during her junior year in high school and served 6 years in the Army National Guard. During this time, she earned an Associate degree in Criminal Justice Administration. Shanquenelle's skills of leadership, professionalism, and effective time management gives her a competitive edge in her real estate career to serve buyers, sellers and investors. She entered the real estate field in order to provide a better life for her family and help people accomplish homeownership along with generational wealth. She has four lovable kids and is the proud owner of Time 2 Makeup, where she is the lead makeup artist. She enjoys spending time with her family and relaxing.
Roovelroe Swan Jr. is the proud father of 3 amazing children; Trey, Ryan, and Ryleigh. Swan is very close to his family and really enjoys having fun with them as well. He is a dual career agent which means he is a probation/parole officer as well as a realtor. Fun fact about Roovelroe, he really has a passion to WIN and see people in his inner circle win as well! His hobbies include traveling, going to sporting events, and having a good time.
Amber-Nytya Patterson was born and raised in Shreveport, La. Her career started in retail where she had 8 years of experience in management and visual merchandising. Once leaving retail, she worked in telecommunications for 5 years in call center management focusing on administration, hiring, onboarding, training, along with coaching, and developing her team. During both career ventures, she obtained her Associates degree from Bossier Parish Community College then her Bachelor's degree from Louisiana State University in Shreveport majoring in Business Management. Amber is currently the newly appointed Chief Operations Officer of The Marian Home Group, LLC while she's working on obtaining her real estate license. Outside of the office, Amber is a wife and mother. She takes joy in caring for her family and being entangled in their many activities. When she's not working or mothering, she enjoys the simple things such as listening to a good book while sitting on the patio, traveling, and hosting events with her friends. One fun fact about Amber is she LOVES Harry Potter.
The Marian Home Group has a combined 12 years in Real Estate. Marian started her career in 2016, Sarah in 2018, Roovelroe and Shanquenelle in 2021, all at Keller Williams Realty. Their mission is to uplift the community through homeownership by educating individuals who never imagined they could be homeowners
in the community and equipping them with knowledge of homeownership, real estate investments, and financial stability. The Marian Home Group has the ability to serve clients all over the world through their network of real estate agents with a focus on clients in Louisiana, Texas, and Georgia. No matter the amount, location, time frame, or person, The Marian Home Group will serve clients with excellence. Their advice to homebuyers and sellers: Don't listen to what the masses say, we create our own market with education and execution. NOTHING IS IMPOSSIBLE. The Marian Home Group, LLC • 318.780.2302 and 318.464.6196