It's almost time to set those clocks back and break out the pumpkin spice everything! Yep, I said it!
Fall is right around the corner. I couldn't be more excited to bring you a glimpse of some of the cutest fall 2022 trends in Fashion, Hair, and Makeup. Fall trends are not always easy to balance in the South when we're still battling smoldering temperatures. Here are a few tips to stay on trend while beating the heat:
Fashion
1. Boho Maxi Skirt A long and flowy yet light and breathable skirt is the perfect trend to embrace here in the south.
2. Long Blazer If you are out shopping for a new blazer or simply just want to stay on trend, look for a longer cut blazer that hits about mid-thigh to the knee. Wear a tank under it to hit your trend target while maintaining comfort.
3. Patchwork Sweater A patchwork sweater is a cute, fun, and cozy piece to have in your collection this season.
4. Bubble Skirt Did someone say, "Fun Garment?" The bubble skirt is a playful fun way to stay on trend and it can be worn more formal or casual depending on the styling or event.
5. Oversized Open Front Cardigan What a cozy fun carefree way to nail fall fashion. Throw it on over a tee with some shorts and still give all the fall vibes.
Hair
6.Color Hair is all about the shade this season. Shades of copper are all the rage and are sure to warm up any skin tone and complement any eye color. Many salons offer color service in demi color lines that wash out gradually if you're not brave enough for a full out permanent color!
7. Dressed Up Ponytail It's so easy. It's your basic ponytail but styled up. Try it curled, braided, or add hair accessories such as a statement clip, ties, or a cute head band.
8. One Dimensional Hair Color No more highlights or balayage. This fall is all about soft solid one tone hair color.
9. Sleek Straight Hair The past few years have been all about textured hair styles or soft beach waves styles. Fall 2022 is seeing the return of the sleek straight hair textures and styles.
10. Bangs Whether you choose a blunt bang or a soft face framing bang, bangs have been seen on runways everywhere and trend reports worldwide. By jumping on this trend, I recommend consulting with your stylist to see what style bangs would best suit your face shape and lifestyle.
Makeup
11. Statement Eyeliner This fall, try to go a little bigger and bolder with your eye liner and if you truly dare to be different, try a fun shade such as teal or emerald green. This will sure make you stand out in any crowd.
12. Barely There Base Makeup Long gone are the days of full coverage foundation. If you have the complexion to pull it off, try a barely there tinted moisturizer or CC cream to give you that lightly polished or natural finish.
13. Pastel Eyes Although pastel shades are normally associated with spring, we've seen them all over the runways from New York to Milan and mentioned by many of the beauty bloggers this season.
14. Classic Red Lip Elegant and timeless. Popular since the 1940s, the red lip has been the focus of many dramatic and elegant looks.
15. Shimmering Eyes Back in style and blazing are the shimmering eyes of the 90s. If you really dare to stand out, try mixing the pastels trend with the shimmering trend for a makeup look that is right on time and oh-so-seasonal!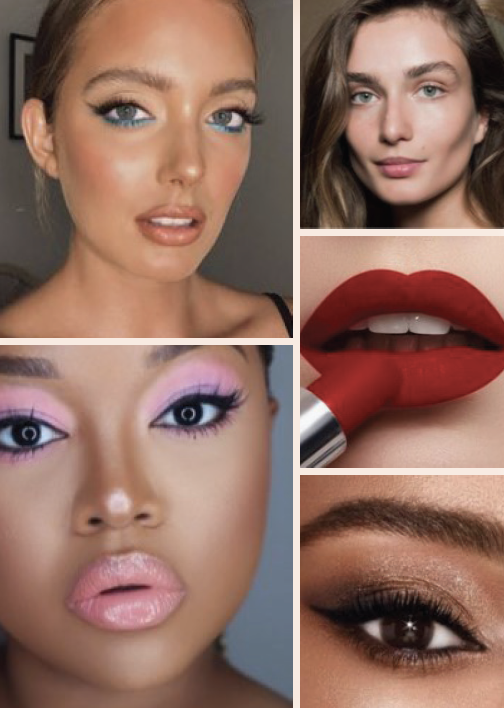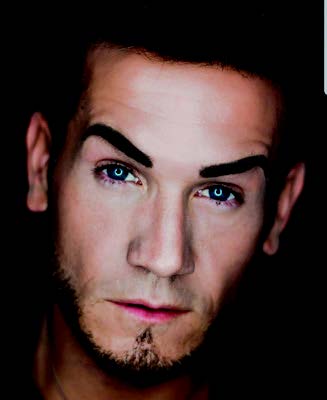 Jon Paule Calcote is a MAC-certified makeup artist and a four time certified licensed permanent cosmetic artist.