Your SB Fashionista, Casey Craig, here! It's the last month of spring, and with longer days and undeniably warmer temperatures, summer 2023 fashion trends are upon us! Hallelujah! It's the perfect time to cue all the biggest styles, colors, and must-have pieces that will rule the season. Stay ahead of the biggest fashion trends with SB to flaunt your unique style while shopping with the ladies or going out for an evening on the town with your honey. You'll know how to spot the latest must-have items on the high street, snatching up these coveted pieces before they inevitably sell out.
As your resident Fashionista, I've scoured the runways, fashion mags, and the internet to bring you a curated selection of the only trends you need to know this season to dress ahead of the crowds. Balmy eves are just around the corner. From colors and fabrics to accessories and styling, you'll want to snatch up these items for transitioning your stellar spring wardrobe into summer! 
Pastels

have hit the fashion scene in a big way and are perfect for transitioning from spring to summer. Instead of reaching for the typical soft pink of seasons past, try a bold lavender, baby blue, or a sunny pale yellow this season. Shades of purple are especially making a huge splash on runways across the world!
Low-rise

pants and shorts are making a comeback this season for a sultry nod back to the days of The Simple Life. These midriff baring bottoms are all the rage for summer 2023. Show some hip!
Cat-eye Sunglasses

add a sharp, stylish accent to an outfit with whimsical class and sophistication. Embody your inner Audrey Hepburn with some sassy summer sunnies!
Metallics

make you shine and stand out amongst the crowd. Try a slinky skirt or blousy unbuttoned top for a bit of futuristic flare.
Sheer

fabrics add a sensual touch to any outfit. You can wear it under or over other items for an effortless layered look. Sheers of every color have been spotted on numerous fashion week runways this season. Be bold and dazzle in sheer!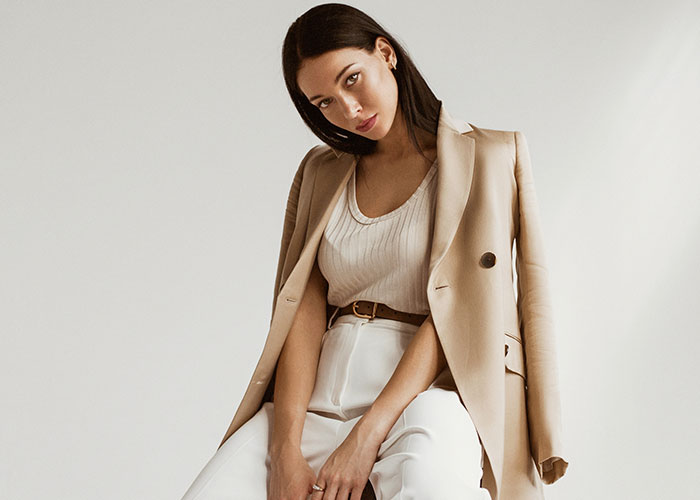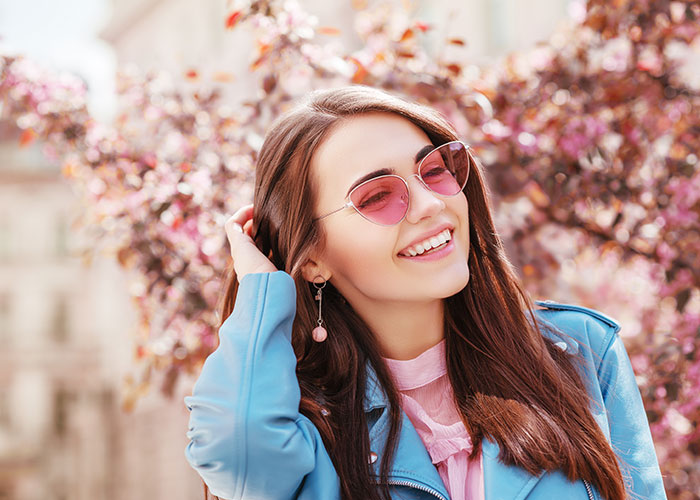 Bralettes

continue to prove to be ultra-trendy wardrobe pieces you can use to spice up any outfit, instantly taking it from daytime office to evening martinis. Wear with a longer skirt or pants and ditch your jacket altogether for an edgier look. Wear your confidence out..it looks good on you! 
Oversized blazers

have made waves in the fashion world recently and are gaining momentum as the season's must-have outerwear statement piece, so stock up because this trend isn't going anywhere any time soon! Bigger is better, so size up and go for the "I borrowed this from my boyfriend" look. Wear over a matching skirt or shorts for a tailored set feel – the fav look of the season. Or wear over mismatched bottoms for a more casual feel. 
Big bags and totes

are the

chic

,

functional

preference for summer 2023, with tiny handbags nowhere in sight. 
Cutouts

Dare to bare! This fashion trend has been spotted on runways across the world and is gaining momentum. Cutouts add a fierce, modern edge to your fun fit. It's a modern summer expose!
Tank Tops may seem like a given during the summer, but a modern spin on the plain white tank top has hit the fashion runways by storm this season. Pair this wardrobe staple with breezy, wide leg trousers and chunky loafers for a perfect spring-to-summer look. Toss on your oversized blazer and cat-eye sunnies with a sleek low ponytail to complete the look!