By Ursula Brantley
Illiteracy among adults in America is a tragic reality that affects thousands of individuals and families. Studies done by the National Literacy Institute show that around 54% of adults in the United States read below a 6th-grade level and around 21% are illiterate. In Northwest Louisiana, around 1 in every 4 people are functionally illiterate. Since the mid-1980s, Literacy Volunteers at Centenary College have been dedicated to fighting the battle against functional illiteracy in northwest Louisiana. LVCC Executive Director Patrick Quick began volunteering with LVCC in 2021 and officially accepted the Executive Director offer from the board of directors in July 2023. "The idea of tutoring may sound a little daunting, but it's not. My first student was a Basic Literacy learner. With online tools, student workbooks, a little bravery, and a strong sense of humor, my students and I have had wonderful times together.  It's rewarding for teachers and students," says Quick.
Formerly Literacy Volunteers of America, LVCC stands by their mission: teaching literacy; bringing hope; changing lives. When the organization initially opened its doors, it only offered Basic Literacy. They've since grown to add programs such as Pre-HiSET (GED) Learning, English as a Second Language, and Spoken English Learning as the need presented itself. Students are tutored one on one or in small groups by volunteers from Centenary and the surrounding areas. Quick explains, "Literacy is the closest we come to true magic. It unlocks individual potential in terms of improved personal satisfaction, family life, work opportunities, the standard of living, and so much more". The number of tutors at LVCC varies depending on the time of year, student demand, and tutor availability. For example, there were 12 active tutors during this past school year and eight this summer. 
When COVID hit, LVCC took some blows like several other organizations. Programs like US Citizenship assistance, Health Literacy Learning, Digital Literacy, and Safety Learning came to a halt due to limits on on-site classes. Quick explains, "These program offerings will be re-enlivened as student demand and tutor availability increases. ASVAB (Armed Services Vocational Aptitude Battery) Learning is on the table, too. The ASVAB test measures a young adult's strengths and potential for success in military training. LVCC's goal will be to prepare young men and women for the ASVAB test to broaden their options for military specialty positions."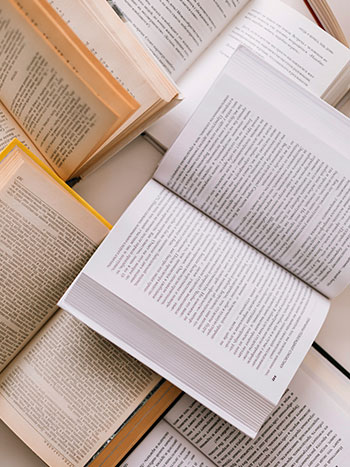 Although COVID was a cause for adjustment, there was some light that came from the darkness. Zoom classes were offered to students during the pandemic and continued even after the world began to open back up. "If necessity is the mother of invention, then adversity must surely be the father of reinvention. (Johnny Flora) held true for both LVCC and ProLiteracy America, of whom we are an affiliate," says Quick. He went on to say, "Our LVCC tutors decided out of necessity that they would not abandon their students to the COVID unpleasantness. Several of our long-time loyal tutors reinvented their tutoring style to accommodate their students with Zoom learning. As a result, they can successfully tutor anyone, anywhere, even in other nations. We can do so locally, as well". 
LVCC has begun to partner with various organizations, such as Providence House and Heart of Hope, to assist more adults that need their services. LVCC shares its ProLiteracy print and digital curriculum in exchange for teaching knowledge and potential tutoring opportunities to further its reach. LVCC also works with BPCC College Transition Program by providing access to their Basic Literacy programs in exchange for access to state-approved literacy skills assessments and admission to their Transition Program for LVCC students.  LVCC is currently recruiting tutors and volunteer mentors/cheerleaders in anticipation of student demand in September, especially for their new online Pre-HiSET (GED) students. Those who are interested in experiencing the fun and gratification of tutoring and volunteering are encouraged to contact LVCC offices by email, literacyvolunteers837@gmail.com, or by phone, 318-869-2411.