By Mark Mangham and Mike Mangham
 "A good snapshot keeps a moment from running away." — E. Welty
In a nutshell, we are identical twin brothers who were born and raised in Shreveport. We are best friends and played sports together for many years but when we stopped playing, we wanted to find something that we could still do together. We always liked U.S. history but weren't that interested in local history until about eight years ago. That's when we were at the Northwest Louisiana Archives at LSUS looking for pictures of the Southern Hills area where we grew up. We stumbled across hundreds of thousands of old pictures of Shreveport, Bossier City, and the surrounding areas! Some of those photos (actually negatives) were from as far back as the 1890s.! We were hooked!  We asked and were given permission by the LSUS Archives to share, on Facebook, the pictures that we were finding. We started posting them on the Facebook page "If You Grew Up in Southern Hills, Shreveport" and the response was fantastic! We then created our own Facebook page called "Twin Blends Photography" later renamed "Twin Blends Northwest History Hunters" which better describes what we do. We post the old photos there and sometimes we merge them together with "now" pictures taken from the same spot to "blend" the Past and Present together! That's where the name "Blends" comes from! We have hundreds of posts, with thousands of old photos and several hundred videos. Go to our Facebook page and join our over 22,000 followers (we call them teammates) to see them all! We have tons more that we will be posting!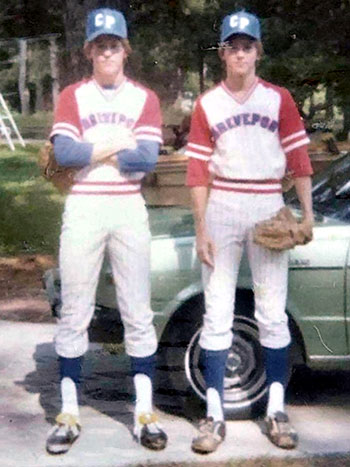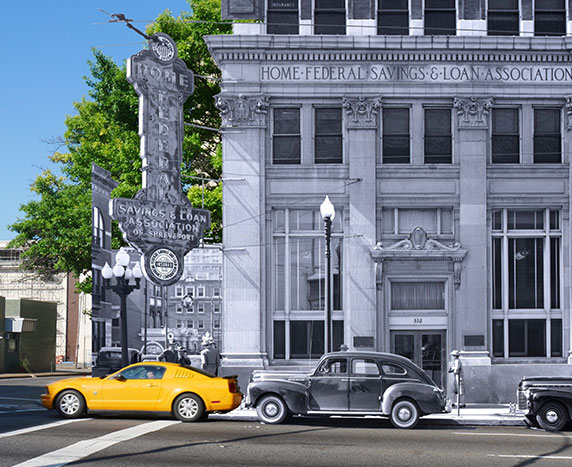 We have had the honor of being allowed access to the most amazing negative and photographic collections. We have searched through literally hundreds of thousands of negatives and photos at the Northwest Louisiana Archives which includes collections from Grabill, Robert Menasco, Jack Barham and the entire Shreveport Times collection as well as many others. Recently, we were given the entire Thurman C. Smith collection, by Thurman and his son Scot, to go through and pull out the historically important photos so they could be donated to the Archives!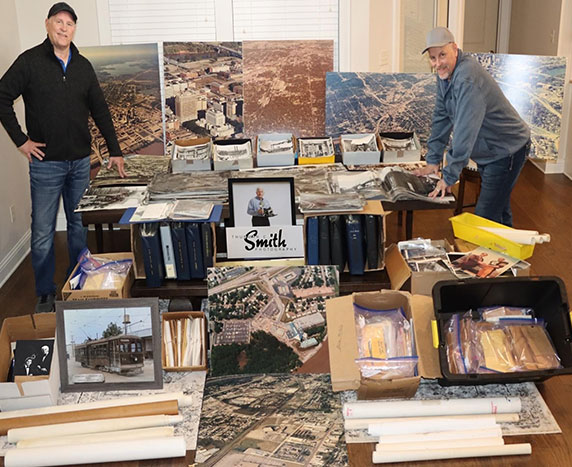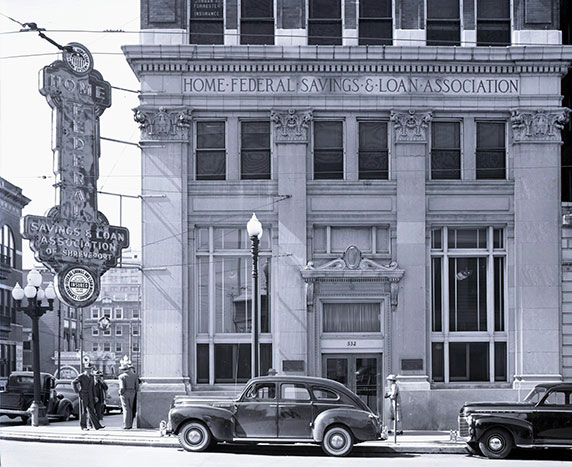 We feel like God has given us a platform where we could not only continue to spend time together, but HE also gave us a way to give back to the community that we grew up in and love. We are by no means history experts. We are just two guys who enjoy local history and enjoy bringing it to others. 
 Our mission is to show people the history and beauty of this area in a fun and exciting way. It's a way for us to connect people to the past and bring everyone together. We want to honor the forgotten men and women of the past who helped build Shreveport, Bossier City, and the surrounding areas. We also want to honor the legendary photographers of the past like Burch and Bill Grabill, Thurman C. Smith, Jack Barham, Langston McEachern and others who captured history so we could enjoy it for years!
Our Motto: You have to look to the Past to appreciate the Present!
What better platform than the beautiful SB Magazine to share our work with the people of this area.
As we say at the end of all of our videos: "At Twin Blends Northwest Louisiana History Hunters, the Past and Present are about to Collide!"
Stay tuned as the Mangham brothers add to our knowledge of Shreveport-Bossier from "then to now" in every issue of SB Magazine.