SPRING FOWARD
BY JON PAULE CALCOTE
The flowers will soon be in full bloom, with birds chirping, bees buzzing, and the sun shining brighter than fashions we have seen on the runways worldwide. As we enter Spring 2022, we should do so with an open mind and bravery in our style choices—as the season is full of bright colors and interesting cuts!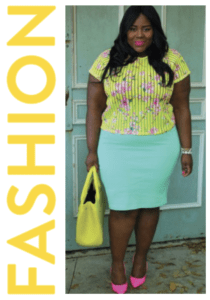 •Neon Colors Tap into your inner 80's diva this season and pull out some of those beautiful, bold, bright neons. Try it as a staple piece of your outfit or just a pop of neon in your accessories like a belt or earrings—but you really can't go wrong with this trend.
• Gender-Neutral Cuts This trend is sexy and fun in an edgy androgynous way. To achieve this look, shop for pieces that have a more masculine or unisex silhouette cut. Or even better, throw on one of your spouse's button down shirts with a cute pair of cut off shorts and wedge sandals. Another option is a classic fitted men's t-shirt with a pair of distressed blue jeans and heels.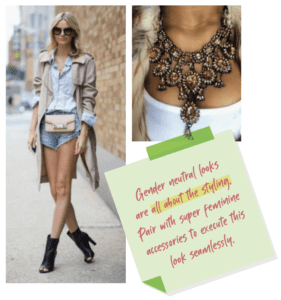 • Statement Jewelry There is no easier way to shift the vibe of your outfit than mixing and matching accessories. This fashion rule has stood strong for years but this season we are seeing even more oversized necklaces, earrings, and cocktail rings. The key to wearing statement jewelry is to focus on one piece. For example, if you wear a bold beautiful necklace, try a minimalist approach to your earrings. Or if you're wearing a bold beautiful cocktail ring, wear a delicate simple necklace.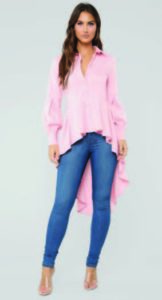 •High-low Cuts A sweet and playful trends that certainly looks cute on any body type at any age. It is simply a top, shirt or dress that is cut higher in the front and longer in the back, giving the illusion of a train effect.
•Slip Dress Popular in the late 90's, this trend–a dress made in the fabric of and cut just like a slip–has made its way back on to the runways. Though this is a very cute, flirty look, it can sometimes feel a bit revealing. If so, grab a cardigan or cute duster to wear over it!
HAIR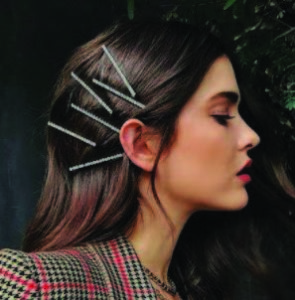 •Hair Clips Instead of neatly tucking away and hiding your bobby pins or hair clips, let them show! Hair clips and pins are made in many colors, styles, and sizes, even stoned and jeweled. Using them to highlight your hair style is a trend in full bloom this spring.
•Head Scarves This trend is like a field of spring wildflowers popping up everywhere and is shaping up to be one of this season's biggest trends. Adding a head scarf to your look is a sure-fire way to stay right on trend.
•Easy Braids are a trend in hair that we have seen the past few seasons and is clearly not going away any time soon. The key to this trend in 2022 is to forget about striving for perfection. The looser and more fun your braid is, the more on trend! Chick Chignon Traced back to ancient Greece and also popular in ancient China, this style is when hair is worn as a roll or knot at the nape of the neck, or "chignon du cou," in French. This style has been a formal wear staple for years!
•Sleek Straight Hair Use a straightening iron to achieve the shiny, smooth, bone straight hair look. The key is to first protect your hair from extreme heat by using a smoothing serum and heat protectant in your hair before you blow dry. This will also help you achieve that super smooth healthy hair shine.
There is a fine line between bold outstanding style and a tacky overdone look. "Before you leave your house, look in the mirror and take one thing off." – Coco Chanel
MAKEUP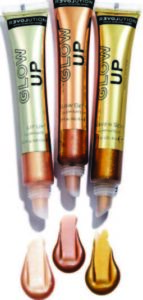 • Dewy Creams & Liquid Highlighters Glowing dewy looking skin is a forever favorite in the beauty industry. The most common way to create this effect is by dusting on a powder highlighter to the high points of our face. This year's trend in highlighting uses the same product placement, but instead of powder products, uses a cream or liquid formula to add even more of that dewy hydrated look.
• Bronzed Skin The bronzed sunkissed look is a trend that has been hanging with us for quite some time and looks to be here for a while. One key tip for rocking this sunny spring look: make sure you purchase a body bronzer when purchasing your facial bronzer, so you won't be caught with a nice, tanned face that doesn't match the rest of your body!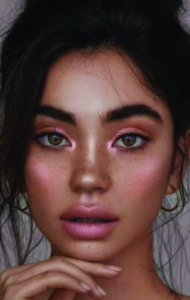 • Jewel-Toned Eyes Jewel-toned eye shadow looks are something we are used to seeing in the fall, but this eye look was up and down spring 2022 runways and has been all the talk amongst beauty bloggers worldwide. To pull this off successfully in a ready-to-wearway, stick to colors that personally remind you of spring. For me, it's the emeralds, golds, and amethyst.
• Softly Sculpted Brows Light, airy, soft brows are center stage for brow artistry these days. Long gone are the thin barely-there brows, which went out the door alongside bulky, heavily drawn-out brows. Trending brows for the upcoming season and year are softly sculpted.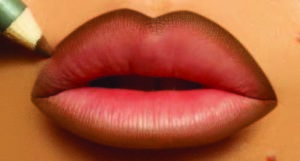 • 90's Nude Lips Instead of wearing your favorite nude lip stick or gloss alone, line your lips heavily in a coordinating lip liner. You want to blend in slightly, but the objective is to have a lip liner that is visibly stronger and more noticeable, giving you dramatic framing to your lips.
Think of filling your brows as you normally would, but then brushing them out to