[vc_row][vc_column][vc_column_text]
Renzi Center Celebrates 25 Years Helping Children
By Rosalind Bellamy
[/vc_column_text][vc_column_text]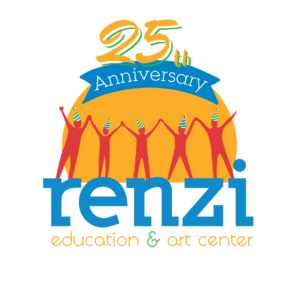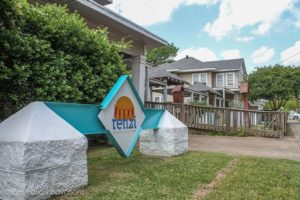 The Renzi Education and Art Center is celebrating 25 years of being a source of stability and inspiration for the youth in the historic Highland neighborhood. Many children have been through its doors and discovered a love for art and creativity with guidance from their teachers. Today, the center services between 20 and 60 children across the Shreveport-Bossier area by providing a FREE after-school art and academic program for grades K through 12.
The Renzi Center has been a gem of the neighborhood since it was first established in 1997 by the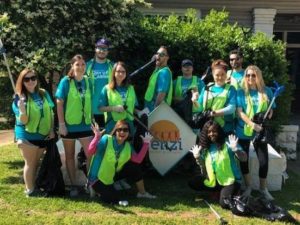 Sisters of Our Lady of Sorrows and local artist Donna Service. The Sisters received a donation of a large house in the historic Highland neighborhood that, with much love and dedication, took eighteen months to renovate into what is now the Art Building. By 2000, the program had grown significantly, and the Sisters acquired the house next door, designating it as the Academic House. Since then, hundreds of children have attended Renzi's free after-school program and summer camps. In 2020, the Sisters purchased a third house, which will be dedicated to performing arts.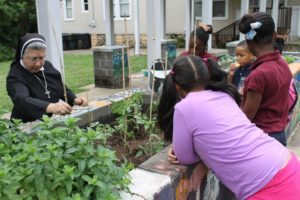 Since the beginning, Renzi's mission has been to service the underprivileged and at-risk youth in the area. The Sisters realized the importance for these children to have the opportunities to learn, explore, and create in a safe and nurturing environment. Most of the children's parents were away from home, working multiple minimum wage jobs to support their families. Many of the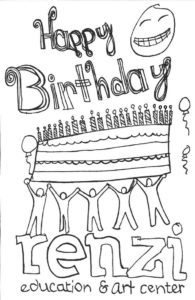 children had nowhere to go after school, and their parents could not afford to provide them with an enriching after-school program. For25 years, the Renzi Center has met this need in the low-income areas of Highland to keep children off the streets during peak juvenile crime hours and help them with their academic needs to succeed in school. 
The Renzi Center has many fun events planned to celebrate its 25th birthday! From summer camps to BUNCO, keep an eye on their Facebook  https://www.facebook.com/RenziCenter and Instagram @renzicenter pages to stay up to date with all the latest happenings. We look forward to seeing all the wonderful things they have planned for the rest of this year.         http://www.renzicenter.org/ 
[/vc_column_text][/vc_column][/vc_row]