Have you ever heard someone say, "the Shreveport-Bossier area has nothing to do?" Is heard a thousand times, but is it really true? There are actually many museums, venues, parks, attractions, and clubs that are all steeped in the region's vibrant culture.
One of the most interesting, fun, and beautiful locations is the Shreveport Aquarium. Located on Clyde Fant Parkway at the edge of downtown Shreveport, it is easy to find and access and it's worth your time.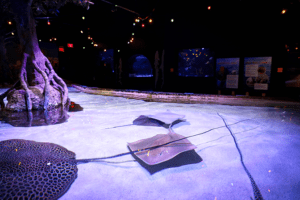 The Shreveport Aquarium has a myriad of fascinating and engaging attractions. In addition to the standard viewing tanks any visitor would expect—of which there are a variety—there are also many different and exciting participatory exhibits. Visitors can pan for gold, touch jellyfish, and on certain days, even watch a shark feeding. Visitors can also pan for gems and fossils, feed stingrays, or have one's hands cleaned by shrimp. Having a small crustacean diligently work to clean the specks of dirt from one's skin is an indescribable sensation that lets the participant appreciate, even if only for a moment, the majesty of nature and the interplay of all life on Earth.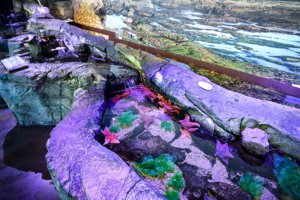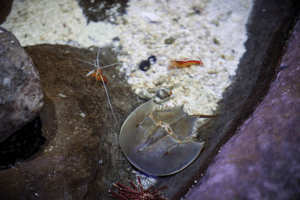 For those who seek a more traditionally exciting experience, the stingray exhibit may appeal more. The stingrays are strange creatures that are adorable to see up close and surprisingly vivacious. Often, all a visitor needs to do is put their hand in the water and one or more of the rays will rapidly swim forth to rub against their fingertips, much like a very eager dog. Petting, or even feeding, a stingray is a one-of-a-kind experience that may very well be worth the $15 price of admission alone.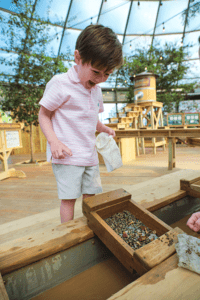 Ultimately, the Shreveport Aquarium is a fun and intriguing attraction that everyone in Shreveport needs to experience. Whether you are looking for a unique date idea or seeking an outing for your family, the Shreveport Aquarium is a fantastic place to see in the SBC.
By Allison Hodges