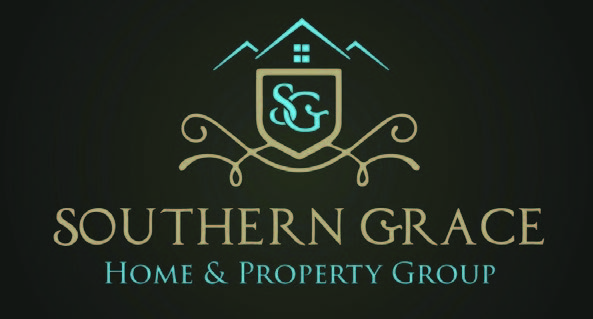 They say that real estate is all about location, location, location. At Southern Grace Home and Property Group, it's about something more. It's about relationships. And that starts at the top with brokers and owners Lori Beeman and Melissa Anderson.
"I met a friend about 16 years ago, and we just instantly clicked," Melissa said of Lori. "We had two things in common: We loved Jesus and water skiing. We worked together nine years before real estate. That season came to an end and we both really enjoyed a challenge. I had considered real estate off and on for several years and never pursued it. My family had a history in real estate, so it always piqued my interest." The key to their relationship is the way their strengths enhance each other. "We have a lot in common, but our approach is almost opposite," Lori said. "Our core values are the same, so it really makes for a good team.
We believe the same things, but our strengths are opposite." When that first season of working together ended, they each began searching for their next path. Without knowing it at the time, they each turned to the same person for advice that eventually put them on that same path again. "Out of more than 1,000 real estate agents in Shreveport, we both talked to the same person," Melissa said. "She encouraged both of us to get our license." So they did it — together. They learned the ropes together at another 
brokerage. But even then, they had a longer term goal in mind — together. "We knew you had to have your license for four years before becoming a broker," Melissa said. "When we first got our license, we opened up our LLC. We knew we wanted to do something where we could work for ourselves and not someone else. We said that after four years we would get our brokers license. In our fifth year — the COVID year — we did it." Working in real estate taught them another key principal that was pivotal in taking that next step: Timing. "After we had been there for five years, we knew it was time for change," Lori said.
"We took a look at what we liked and didn't like, and what we would do differently." The dynamic duo launched the Southern Grace brokerage in 2020. They brought on longtime friend and fellow agent Carol Jones and thought the team was set. But in 2021, they both felt another stirring.
"We were happy to be on our own," Lori said. "Back in the fall of last year, we were at the place where we felt it was time to think about growing. We looked at what we had to offer others in being better agents. We believe it's better to help others than just to take care of yourself." It all goes back to relationships. "We saw the opportunities that were available for not just us, but other people," Melissa said. "We thought we were opening it for ourselves. But then other people started approaching us. The more we looked around and the more confident we became, we added our first new agent. A lot of it is the relationships we built over the years working with other agents, and the relationships we have in the community. It just made sense for them." "There's just something about being
a part of something that's different," Lori said. "Some people like really big franchises. We're smaller. We have more of a family feel to the brokerage."
In addition to that family approach, the Southern Grace team believes in offering exceptional service to their clients.
It's a lesson Melissa brought from her background with several companies known for brand loyalty, including Disney, Chick-fil-A and Goodwill. "It's all about customer service and the way you treat people," she said. That Golden Rule approach has created repeat clients. The leadership at Southern Grace is grateful for the trust those clients place in their business. It benefits the clients, the agents and the community at large. "We are locally owned and operated, not part of a franchise," Lori said. "There is a benefit to that. We care about the people that we serve. When we make money helping them, it stays in this community. It's invested in this community. We believe in this community." Building strong relationships with clients, agents and the community is the mission at Southern Grace. Lori and Melissa consider it a pleasure to serve and support their agents and their clients. "Our job is highlighting the community," Lori said. "The great thing about real estate is we really do get to share with people the things that we love in our community and show them different opportunities they have here. Listening to people's hearts and desires. It's what we enjoy doing." If real estate is on your horizon, Southern Grace will help you find the path to get there. Welcome home. Welcome to Southern Grace.
2911 Paradise Dr, Shreveport, LA 71105 318.723.7447 • realsoutherngrace.com