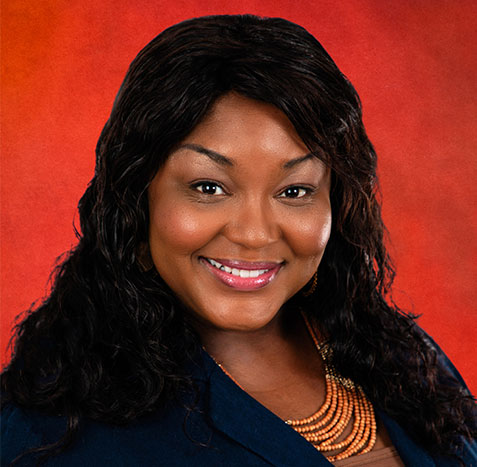 Dr. Angelique Feaster Evans
Dr. Angelique Feaster Evans is an award-winning creative powerhouse.  She shares her gifts, talents, and life's journey to touch, move, and motivate individuals and organizations to shine to their full potential. Angelique, a dynamic speaker, author, educator, creative consultant, and arts administrator, shares her knowledge, insight, and experience to transform lives through candid and powerful mediums of expression. 
With over a two-decade career as an accomplished, award-winning actress, non-profit leader, educator, and entrepreneur, Angelique's warm, inviting energy and distinctive blend of sassy sensibility draws an audience, captures their spirit, and inspires them to step into the spotlight at any stage of life. 
Known for her dynamic, positive, warm, and genuine speaking style, Angelique has the extraordinary ability to capture audiences and connect with their spirit in a personal and powerful way.
She has been applauded on local, regional, and national stages including 2023 Virginia K. Shehee Most Influential Woman Honoree, 2022 Essence Magazine Sept/Oct issue, 2022 National Trust For Historic Preservation Diversity Scholar, 2021 SB Magazine Art & Culture Feature, 2020 Leadership Shreveport Participant, 2019 ATHENA Award Honoree, Greater Shreveport Chamber of Commerce '40 Under 40' Honoree, Shreveport-Bossier African American Chamber of Commerce 'Chairman's Award" recipient, Minden-South Webster Chamber of Commerce '15 Under 40" Honoree, Shreveport Regional Arts Council Theatre Fellow, and the American Association of Community Theatre member.
Angelique currently leads the Southern University Museum of Art Shreveport, is Founding Artistic Managing Director of Mahogany Ensemble Theatre, and author of the three-book series "Shining Success: Daily Words for Successful Living."  She has been featured on Lifetime Television, independent films, commercials, and ABC, CBS, and NBC news affiliates. 
Angelique believes in giving her time and talents to make a dramatic difference by serving on boards, projects, and programs with community civic, cultural, and arts organizations.  A Detroit, MI native, she was raised in a close-knit community in Haughton, LA, and resides in Caddo Parish with her husband Tony.  She is the mother of two adult children – D'errica and Lexton; and "Grammy" to Desirae' and Dalton.  A two-time graduate of Centenary College, she holds a Doctor of Education in Leadership Studies from Louisiana State University in Shreveport.  She is a proud member of the Alpha Kappa Alpha Sorority, Inc.  Dr. Angelique Feaster Evans honors and acknowledges that she is simply a vessel that God is using to fulfill the divine purpose of her life and the lives of others.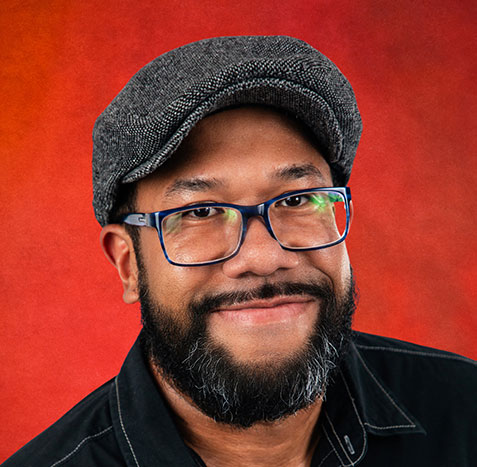 Originally from Trinidad and Tobago, Wendell Riley has a BSc in Marketing from Morgan State University in Baltimore, MD, and an MBA from Radford University in Radford, VA. Before becoming the Executive Director of Robinson Film Center, Wendell worked in the animation and film industries here in Shreveport, Louisiana, serving as a Production Manager/Producer on projects for brands such as Disney, Gatorade, Chipotle, Radio Flyer and Unilever. His career journey includes working on animated shorts, branded-entertainment campaigns, mobile and console games, VR experiences, live action films, documentaries and a pilot for Amazon Studios. Riley was most recently the Director of Media and External Relations at Louisiana State University Shreveport.
Favorite Movie: The Exorcist (1973) dir. William Friedkin
Favorite Book: On Writing by Stephen King
Favorite Meal: Pizza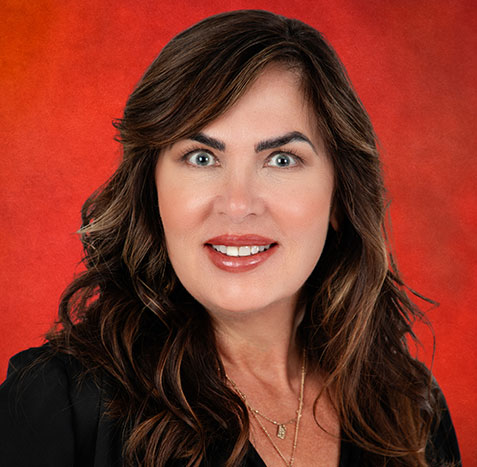 Grace Anne Blake has spent her life deeply entwined with the community she loves. Raised in a family where service to others was a core value, her roots in Shreveport are rich and deep. Her grandfather, Thurman "TP" Kelley, was the Chief of Police in Shreveport during the 1970s, and her mother, Jean Harrold, a social worker for the State of Louisiana, co-founded the "Center for Displaced Homemakers," helping women in abusive relationships reclaim their lives. Jean's loving and compassionate work significantly impacted Grace Anne, fostering a lifelong commitment to serving others.
Grace Anne's educational journey began at Huntington High School, graduating in 1987, followed by studies at the Caddo Career Center and LSUS, where she pursued Elementary Education. She further expanded her skills at Northwest Technology College and Barber School from 1990 to 1991, earning the esteemed status of Master Barber. In 1999, Grace Anne's love for people and entrepreneurial spirit culminated in the opening of Avalon Hair Salon on Youree Drive in Shreveport. Here, she combines her artistic talents with her love of people, creating not just hairstyles, but also a sense of confidence and community for her clients. As a devoted wife to pilot Jason Blake and a nurturing mother to Maggie, married to Josh Danna, and Pierce Loper, who serves the nation in the National Guard and is also a professional commercial pilot, her family remains her most cherished priority.

A woman of deep faith, Grace Anne has been an active member of the Simple Church in Shreveport for over a decade and fondly remembers her time at Willow Pointe Baptist Church during her younger years, where relationships that have lasted to this day were forged. Beyond her salon and her church, Grace Anne continuously seeks ways to give back to the community she holds dear. She serves on the North Louisiana Technical Community College (NLTCC) – Shreveport Occupational Advisory Committee board and is an active member of numerous civic organizations, including the Broadmoor Neighborhood Association and the Shreveport Yacht Club. As an advocate for survivors of sexual and domestic abuse, she tirelessly supports various charitable causes, including the Liberty Air Show, St. Baldrick's Geaux Bald, and Compassion International. With her guitar in hand, amidst beloved family and friends, and within the community where her roots run deep, Grace Anne Blake stands as a steadfast advocate for Shreveport, the city she is deeply committed to uplifting and serving.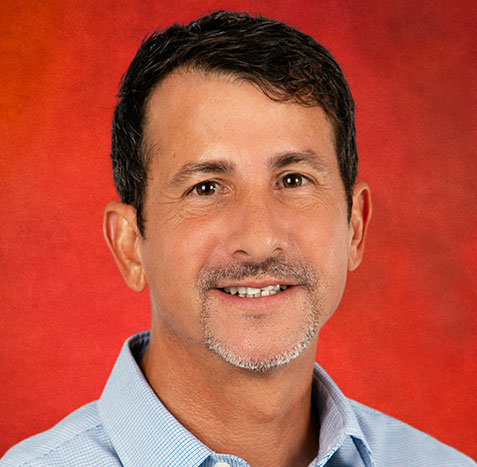 Jeffrey Goodman grew up in Shreveport. A graduate of Captain Shreve, Goodman completed his studies at the prestigious Washington University in St. Louis. While attending Washington University, Goodman was a member of the NCAA Division III Tennis Team and took home second-team All-Conference honors at the end of his sophomore season. After college, Goodman spent a year in France as a Fulbright Scholar and then the next seven years in Los Angeles to pursue his passion for film and for being a filmmaker.
Goodman is no stranger to entrepreneurship or development, having been one of the pioneers in the area's film industry boom in the mid-2000s. In 2005, Goodman returned home to direct the feature-length film The Last Lullaby. To make the film, Goodman spent close to two years assembling a business plan and setting up meetings until he finally raised more than $2M from 49 area investors.
Commitment to the community is in Goodman's DNA as he watched his mom Sylvia work tirelessly for years to bring Sci-Port and the Robinson Film Center from concept to reality. Goodman has received recognition for his contribution to the community, including 40 under 40 and most recently for his efforts to revitalize the area's annual City Tennis Tournament and his quarterly film club collaboration with the R.W. Norton Art Gallery entitled "Reel Adventures".  
In April of 2019, Goodman became the Director of Marketing and Development for the YMCA of Northwest Louisiana. While at the YMCA, Goodman has leveraged his sales background to grow the organization's donor base while serving an instrumental role in two of its current growth projects – the new branch at Camp Forbing Town Center and the Youth Baseball and Softball Complex. Additionally, Goodman has led the initiative to expand the YMCA's role as a community center by spearheading "Shreveport-Bossier: My City, My Community, My Home."  The new initiative consists of weekly podcast interviews and periodic community panels.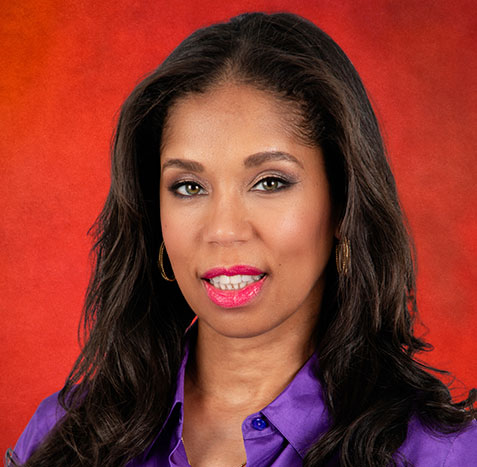 Singer, songwriter, actor, Marie-Alice Hobley, has twenty years experience in the entertainment industry. She used her voice performing on tour in Canada, US and France, in recording sessions for multiple artists as well as her own material, in radio commercials and video games. She is a graduate of the University of Montreal's business school. With her husband James, she has six children. She is excited to contribute to SB magazine's upcoming stories and share what she loves most about living in the Shreveport / Bossier area.