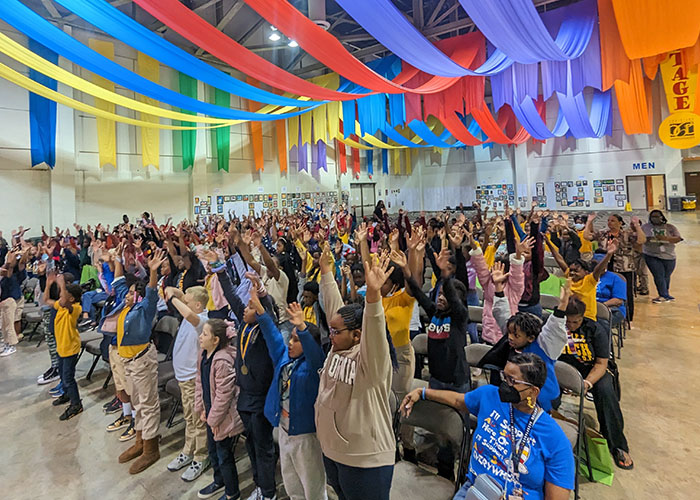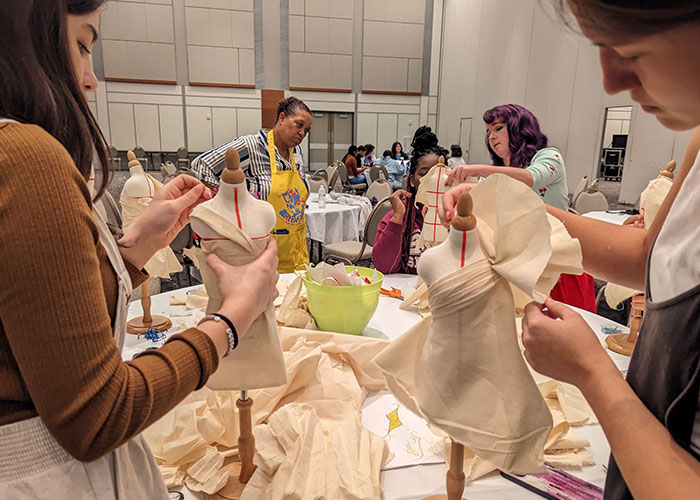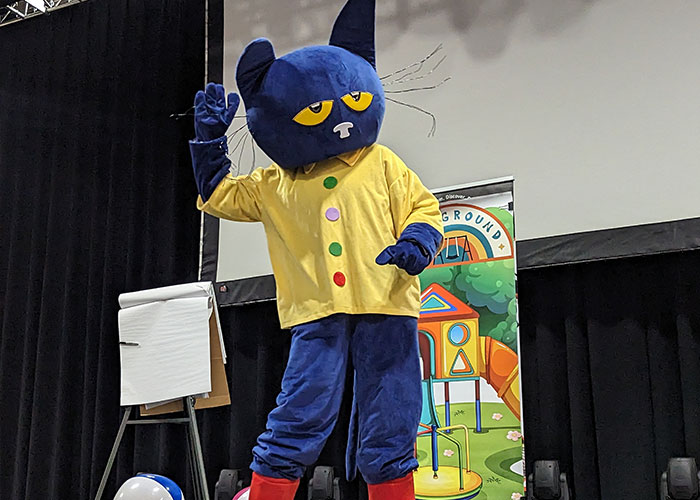 The Shreveport Convention Center was filled with 95,000 square feet visual, literary, performing, culinary, fashion, lighting design, and film art for ARTBREAK 2023 – now in its 37th year! ARTBREAK showcases the arts programs and artistic achievements of students in Caddo Parish and other regional schools with a free weeklong celebration and weekend festival. 
More than 50,000 students, parents, teachers, and weekend festival goers celebrated the achievements of Caddo Parish Students during the largest student arts festival in the south. Award-winning student creations collected more than $20,000 in savings bonds and cash prizes, and two students from each school were offered a deep dive into several arts disciplines through master classes taught by expert artists.
ARTBREAK welcomed 2nd and 3rd graders to enjoy more than 50 hands-on, make-and-take S.T.E.A.M. learning activities under the guidance of professional artists. 
There were school and community performances. Nationally renowned children's entertainer based in Washington, DC, Uncle Devin, known as "The Children's Drumcussionist," also performed and KTAL-6 ARTBREAK's Got Talent Show returned. The Los Angeles Dance sensation, Straight Up Abilities, was there showcasing the talents of children and adults with intellectual or physical disabilities. 
ARTBREAK 37 had several new additions:
The Shreve Memorial Library performed a "Pete the Cat: Rockin' in My School Shoes" play and hosted a Book Walk in the style of a cake walk.

Professional artist James Marks invited attendees to help him sculpt a life-size metal figure named Oscar Joseph, with colorful wire and pipe cleaners that will be showcased at SRAC's ArtStation.

The Louisiana Division of the Arts, the National Endowment for the Arts, and the Poetry Foundation presented Poetry Out Loud, a dynamic recitation competition for high school students.

New Community Partners including the American Society for Civil Engineers (ASCE) and the Louisiana Engineering Society (LES), the Noel Community Art Center, the Red River Revel Arts Festival, the Renzi Center, Robinson Film Center, Sanctuary Glass Studio, and SciPort Discovery Center invited ARTBREAK attendees to create art with them.
 ARTBREAK is produced by the Shreveport Regional Arts Council and Caddo Parish Public Schools and made possible by the generosity of grantors and community and business sponsors.