Community Foundation of North Louisiana (CFNLA) is thrilled to commemorate the 10th anniversary of North Louisiana's largest giving event on May 2. Since its inception in 2014, Give For Good has inspired generosity from thousands of people who have given more than 70,000 donations and generated over $16 million in critical funding for local nonprofits. Last year, 214 area nonprofits raised a record-breaking $2.39 million from 4,684 donors.
Established in 1961, CFNLA oversees more than $180 million in assets for the benefit of North Louisiana. The funds generously donated to CFNLA by community members are invested for the community's benefit and are returned to the community in the form of grants to a wide variety of charitable endeavors. Since inception, the Community Foundation has awarded over $100 million in grants to nonprofit organizations. Grants are provided through CFNLA's competitive grants process, its many advised funds, and Give For Good.  Relative to the competitive process, each year the Foundation accepts applications from eligible charitable organizations.  The Foundation then carefully vets those applications to determine how donor dollars may be spent the most efficiently and effectively to address our community's most pressing needs.  Competitive Grant Awards are announced every year in April.
In addition to its competitive grants, CFNLA hosts Give For Good as part of its mission to increase local philanthropy and enhance the quality of life in North Louisiana. Through Give For Good, community members discover area nonprofit organizations and may make contributions to support one or many causes.  This unique day of giving raises unrestricted dollars for a wide variety of charitable causes that make our community stronger. From programs providing basic needs assistance and services for victims of abuse, to animal services and healthcare, education, and the arts, these organizations touch the lives of every member of the North Louisiana community.  
Give For Good is a day to celebrate philanthropy and the important work of local nonprofits.  It also provides a great vehicle for first time donors and younger donors.  This is because donations at any level can really make a difference. A community giving collectively is much more powerful than any one donor alone. Whether a donation is $10 or $10,000, all donations are transformational for our community and indispensable to the nonprofit services they support.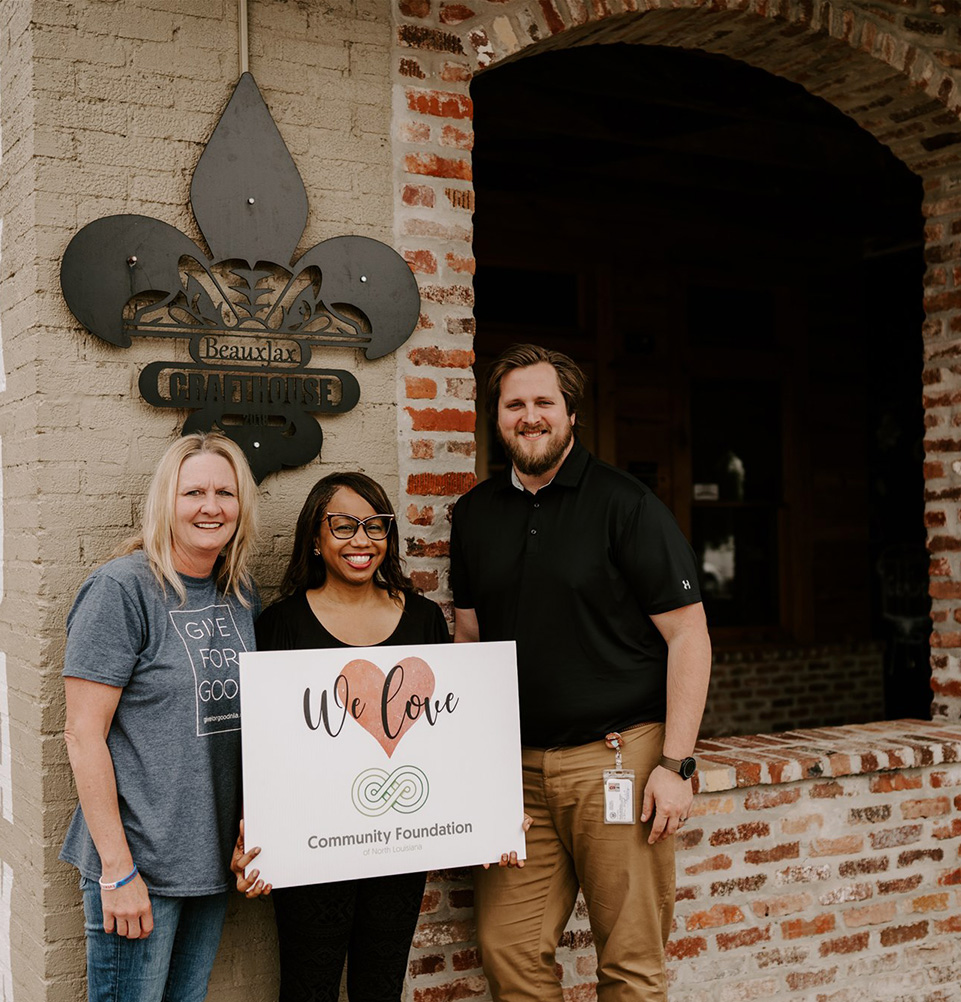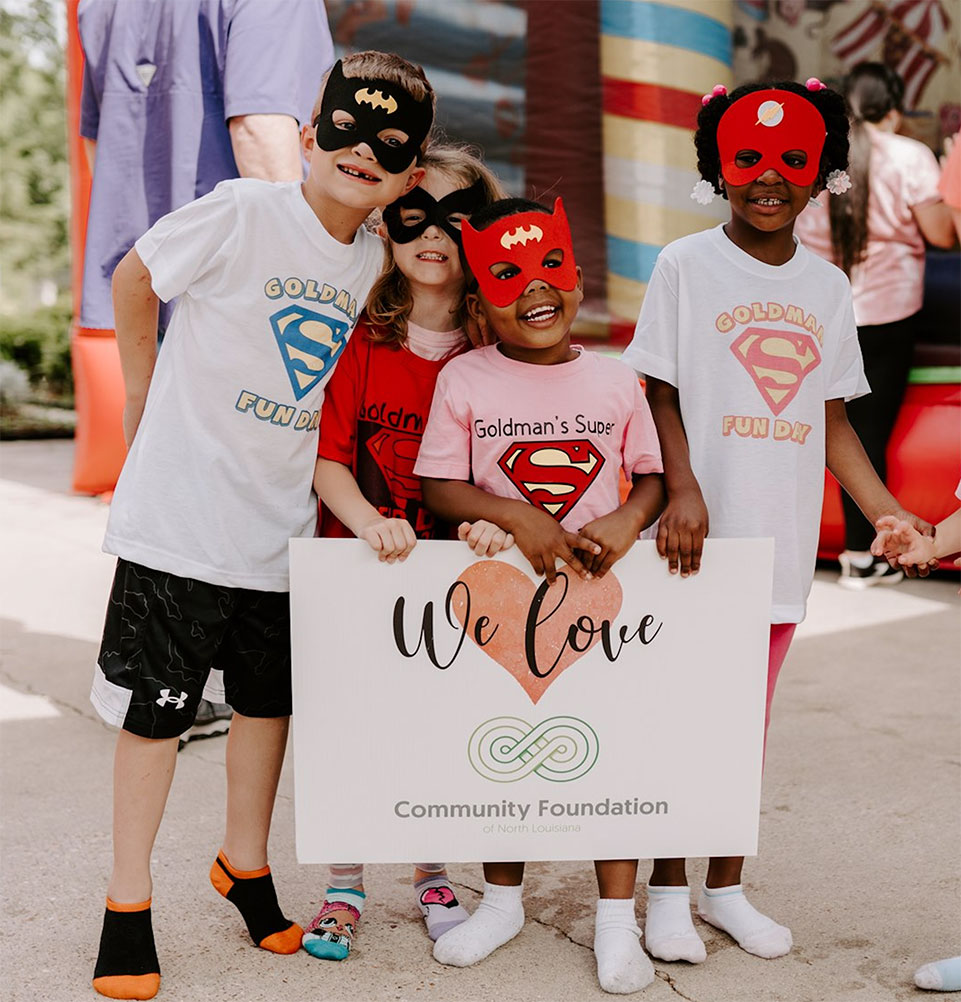 Since Give For Good began in 2014, the number of donors, the total amount raised, and the number of participating nonprofits have more than doubled! This is due in part to the Lagniappe Fund, a bonus pool of more than $200,000 that matches donations on a pro rata basis and gives participating nonprofits "a little something extra." Each year, CFNLA contributes $100,000 to the Lagniappe Fund. CFNLA then raises additional funds through community and corporate sponsorships. The 2023 Lagniappe Fund Sponsors to date include: the Grayson Foundation; the Powers Foundation; Blue Cross Blue Shield of Louisiana; The Heard, McElroy, and Vestal Advised Fund; Willis Knighton Health System; and other private donors.
Throughout the event, $22,000 in prizes are awarded to nonprofits, including one every hour during the 24 hours of Give For Good day. Organizations can earn prizes by engaging the most donors, receiving the most donations at certain times of the day, and hitting other fundraising milestones. For instance, the Million Dollar Prize is awarded to the organization which receives the donation that tips the total raised over $1 million while the 1961 Prize is awarded to the organization that receives the 1,961st donation, inspired by CFNLA's founding year. The Lagniappe Fund has awarded more than $2.2 million in bonus funds and prizes to participating nonprofits.
The user-friendly website (giveforgoodnla.org) provides donors a tool to search for organizations that align with community issues they are most passionate about. As a new or returning donor, you can search for organizations by service sector, parishes served, operating budget size, and more. Giving opens on April 18th and will close at 11:59pm on May 2nd.  Please show your support for these worthy causes by donating to one of the 216 participating nonprofits and make the 10th anniversary the biggest, most impactful Give For Good yet!