By John James Marshall
It was March 29, 2022, and Byron Dawson had just finished his introductory press conference upon being named the head football coach at Centenary College. Lots of smiles; handshakes all around. Photo op here, TV interview there. One big pot of feel-good stew.
Here was a guy who was being challenged with the task of resurrecting a football program that hadn't existed since before Dawson's father was even born. There were only 48 states back then. McDonald's had never sold a hamburger.
It's a good thing Dawson didn't look for the roadmap on how to pull this off. Because there wasn't one.
So when all the applause died down and the back-slapping had ended, Dawson went to his office, sat down and took a deep breath.
Then he remembered a lesson his father taught him when things were getting to be too much: "Just put your head down. And go to work."
That's what Byron Dawson did. And he hasn't stopped since.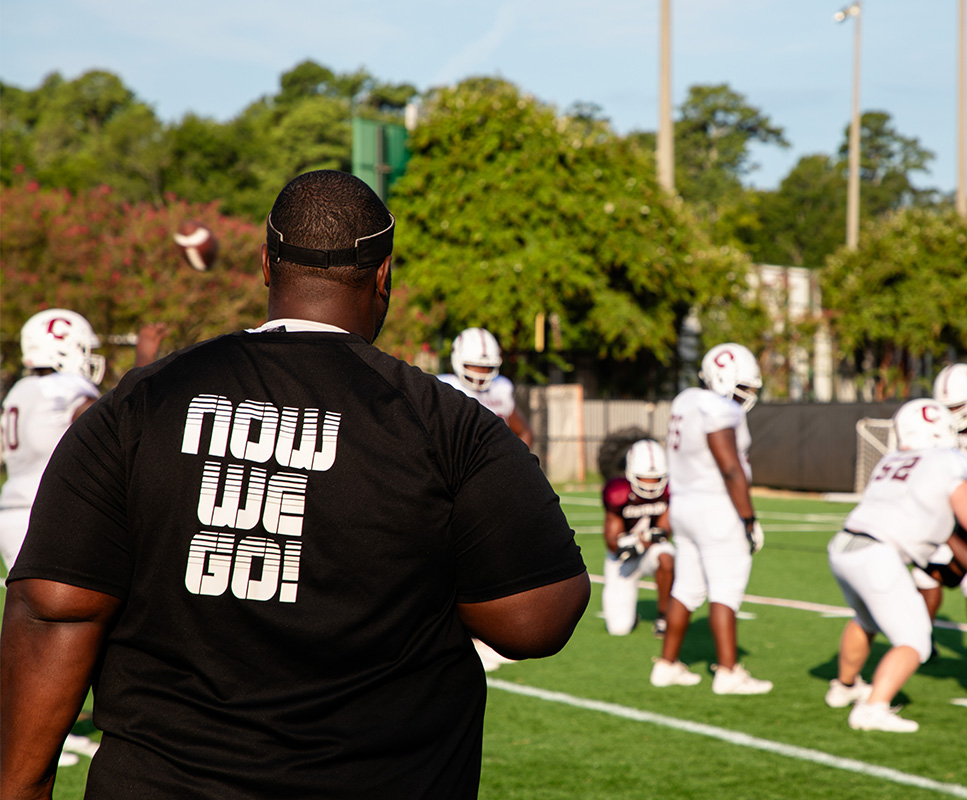 It depends on how you want to look when it comes to figuring out how long it has been since Centenary had football. The Gents had a notable Depression-era team – perhaps most famous for playing a game with a still-record 77 punts – but folded in 1941 after not being able to find 1,200 people to give $1 per month for three years.
Tough crowd.
The school (kind of) brought it back in 1947, but the team was so bad that they had to apologize for it in the school yearbook.
In the late 1960s, there was club football, which was just a tick above what you might see on a Sunday afternoon in the park.
And as long as we are being honest here, Centenary isn't actually officially bringing back football this year. What they are doing is playing a series of scrimmages against some Division III teams that are within driving distance in order to be prepared for the 2024 season. If records are being kept, rest assured they won't count. The real stuff starts in '24.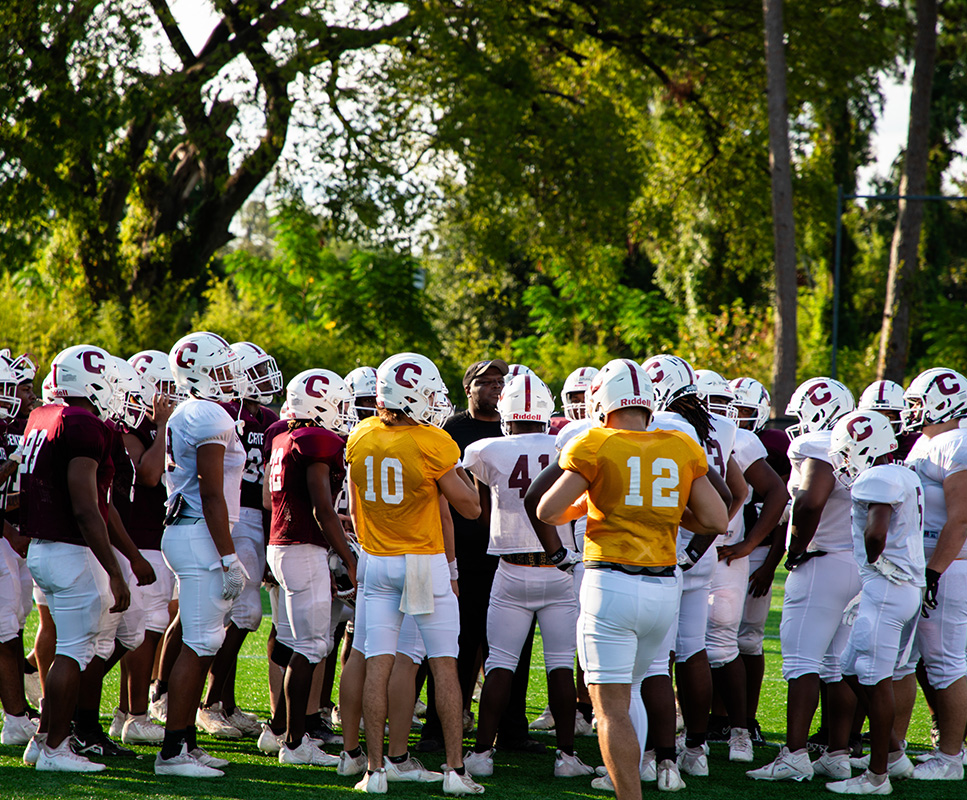 This is a just a soft opening, as your neighborhood restaurant or clothing store might say.
There are home games this year at a variety of locations in Shreveport including Mayo Field, Centenary's on-campus facility.
But if there is any doubt about this being full steam ahead, drive down Kings Highway and see all the construction going on. There are billboards around town with Dawson's favorite catchphrase: "Now we go!"
And they are indeed going, constructing more than just facilities. The roster has about 75 players on it. A full coaching staff. New uniforms just out of the box.
It's happening. Just like Dawson hoped/knew it would.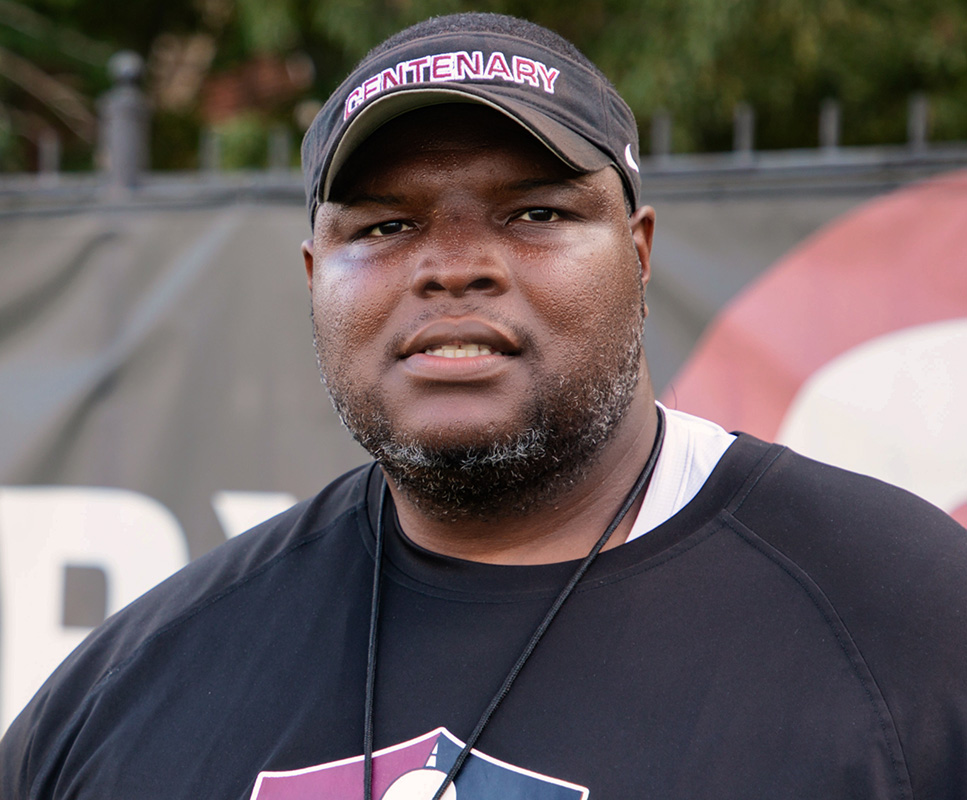 No other coach in America would even give this a second thought, but Dawson remembers the day when the footballs he ordered came in to the athletic office. To him, that was like the national championship rings arriving at the University of Georgia.
"Then I went out and order coaching shirts with 'Centenary Football' written on them," he said. 
One basic thing at a time.
"This is a unique situation because there was nothing here," he said. "Everybody else goes into a program and there is something there to build on. Football-wise, there was nothing here."
From there, things just began to happen. Word began to spread about Centenary Football — two words that hadn't been put together in the same sentence for decades – as things began to fall into place.
"You need to have a sense of urgency to get to work and start laying the foundation," Dawson said. "That's always the pressure on every coach at every level. Those who are not involved in sports don't really understand it." 
There's no doubt that the announcement of bringing football to Centenary brought about a sizable amount of skepticism. That didn't take Dawson by surprise, but it did add to his motivation.
"For me, it wasn't about the naysayers; it's about doing to work," he said. "Those people always motivate me because you educate them by showing them that you are going to do it. I learned a long time ago that your vision is your vision. It's not somebody else's vision. You can do big things in small places and that's what I want to do at Centenary."
But it was more than just getting the community to believe. Dawson had to get potential players to believe.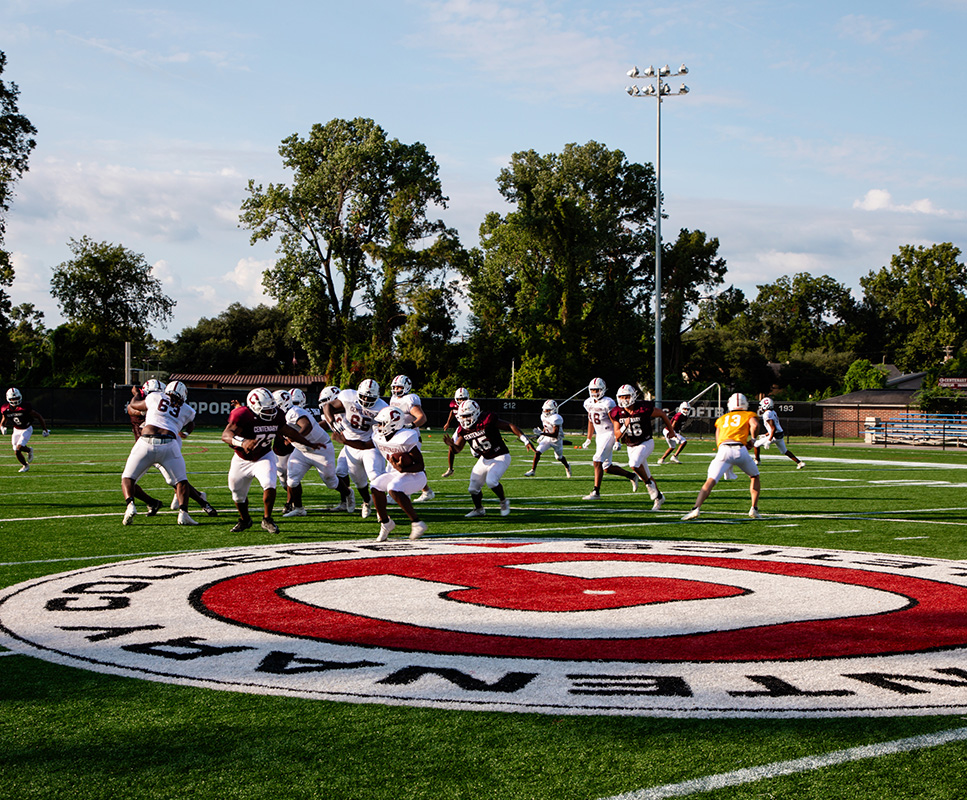 "The players have been great," he said. "We made sure we created high character players. Guys who can not only excel on the field but also in the classroom. They have done a good job buying in. They know the challenges of being a young team but at the same time, they are attacking those challenges. You have to attack it with joy. You have to attack it with zeal. But you have to be strategic. You have to be smart. You have to take care of the details."
And there are plenty of details.
When the plan was put in the place, the thought was that 2022 would be nothing more than just getting things organized. Instead, there were almost 20 players in the program. They weren't on the actual roster, because there were no games, but they did spend time with training and conditioning. 
That's it.
"I call that group the foundation team," Dawson said. "They didn't play a game. They didn't catch a ball. They didn't do any drills. All they did was show up and work out and run. It was basically just a fitness team, but I was so proud of that group. We laid the foundation with those guys. Now we are building the walls."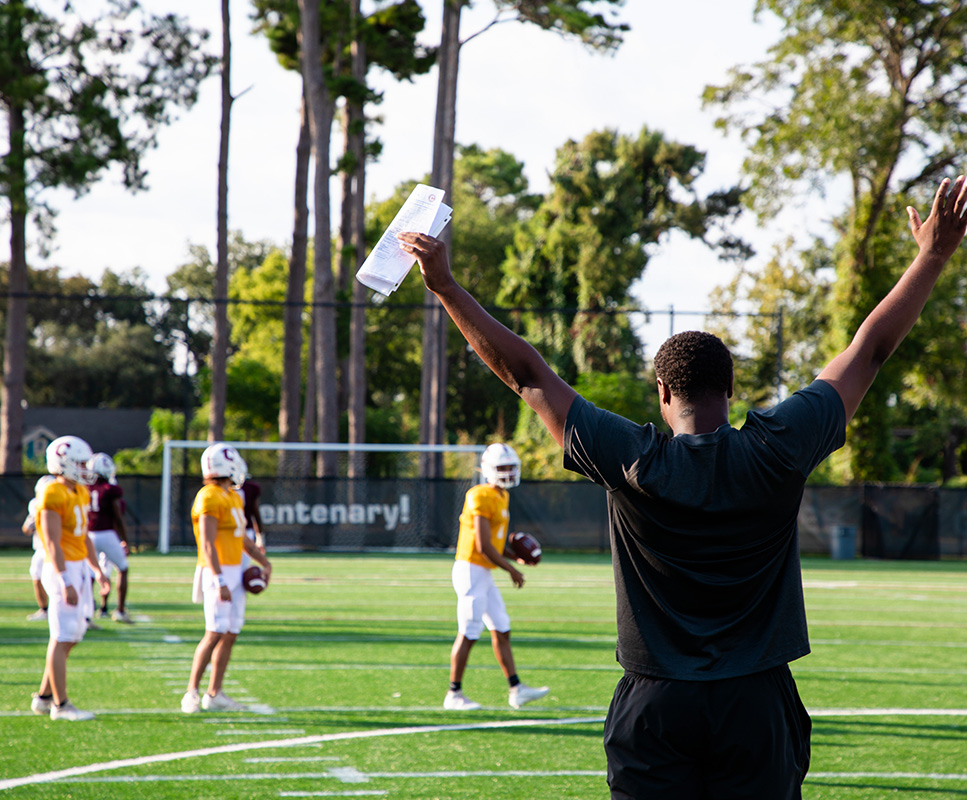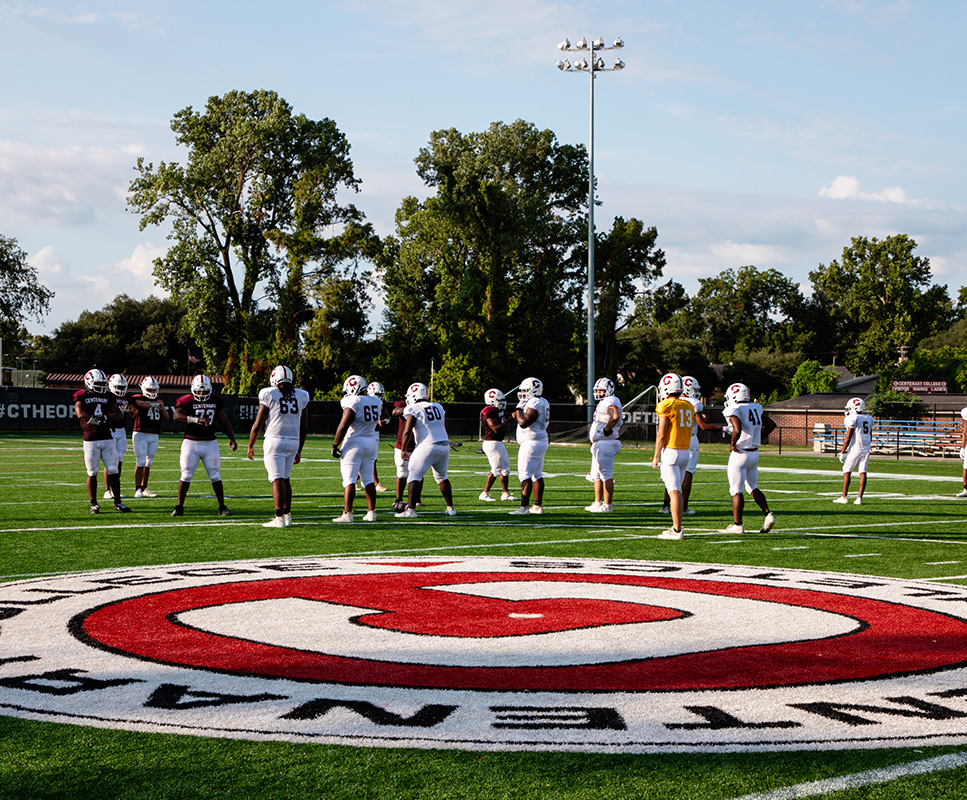 What it also did was give Dawson a running start toward this season. "Most of them (from last year) are still in the program and with the influx we had from the new players this year, we've got about 75 players," he said. "Every day when I see them around Gold Dome and I see them, I'm grateful. I reflect on this and think this is like Field of Dreams. If you build it, they will come. It's kind of a surreal moment for me."
The composition of the roster has not only local players but also South Louisiana, East Texas and the Dallas-Fort Worth area. 
"All of these guys had to step out on faith," Dawson said. "The facilities are still being built. We are not established yet; we are still getting in things that we need just to play. But they believed in the vision and they have bought in to that and what it could be. They have believed in what we are doing and have trusted us with their future."
"Coming to Centenary has opened my eyes to how people can truly come together and form a family, said offensive lineman Jake Morton, a Parkway product. "Never knowing each other before and starting this has given me relationships I never knew I would have. I truly have found my new family."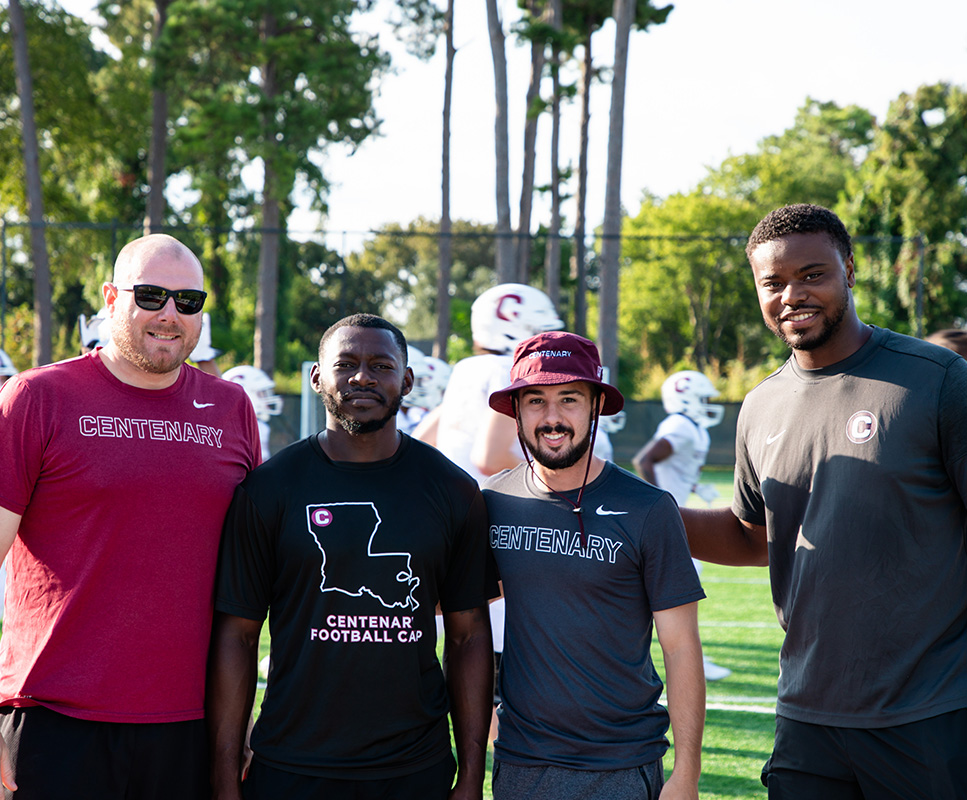 "As a coach, there are two things we fight every day – deadline and scoreboards," Dawson said. "You got to be prepared for the game that's coming because you are going to be showcased on that stage. People are going to be watching. And the scoreboard is going to reveal how you did. Either pass or fail."
Looks like the players are already figuring that out.
"I'm happy to be here first and foremost, but we're coming into the season with something to prove," said Joshua Ware, a former Southwood Cowboy. "We are a new fresh team and we are hungry for victories."
For now, Dawson is trying to keep things as basic as possible.
"Our goal is very simple: master the fundamentals (and) play as a team," he said. "And that's all we can do."