Every year SB Magazine publishes what has become to many of our readers a guide for finding a doctor that will meet their needs.  The Top Doctors of Shreveport-Bossier are selected by peer vote.  We ask the question "If you or a loved one needed a doctor for any reason, who would be your choice?" A list of these choices is published on our website (www.sbmag.net) and enhanced listings are printed and distributed throughout Shreveport-Bossier and the surrounding area. Although our Top Doctors' List can serve as a convenient reference, we strongly recommend you do your own, thorough research before you make an appointment. Here are some steps we strongly recommend when it comes to finding the right doctor for you.
It is important to first assess your healthcare needs and preferences. This involves identifying your health concerns and the type of care you require. For instance, if you have a chronic condition, you may need a specialist who has experience in managing your specific condition. It is also important to consider the type of care you prefer, such as a doctor taking a more holistic approach or focusing on evidence-based medicine. Understanding your healthcare needs and preferences can help you narrow down your search for a doctor who can meet your specific needs.
Another important factor to consider when choosing a doctor is your insurance coverage. It is important to ensure that the doctor you choose is covered by your insurance plan to avoid unexpected out-of-pocket expenses. You can contact your insurance provider for a list of in-network doctors in your area. Some insurance plans may require a referral from your primary care physician before seeing a specialist, so it is important to check your plan's requirements.
Identifying your personal preferences can help you find a doctor who is a good fit for you. This can include factors such as the doctor's gender, age, and communication style. It may also be helpful to consider the doctor's location and availability, especially if you require frequent appointments or have mobility issues. Talking to family and friends about their experiences with their doctors can also provide valuable insight and recommendations. Ultimately, finding a doctor who aligns with your healthcare needs and personal preferences can lead to a more positive and effective healthcare experience.
Research potential doctors and their qualifications
When choosing a doctor, it is important to research their credentials and certifications to ensure they are qualified to provide medical care. One way to check a doctor's credentials is to verify their board certification. To do this, go to the American Board of Medical Specialties website and use the "Is My Doctor Certified?" look-up service.  You can check the status of a doctor's license by visiting your state's medical board website or calling the medical board directly. By verifying a doctor's credentials, you can ensure that they have the necessary education and training to provide quality medical care.
In addition to checking a doctor's credentials, reviewing their experience and specialties is important. You can search for a doctor's experience and specialties on websites such as Healthgrades or Zocdoc. It is important to note that a doctor may be board-certified in one discipline but practicing in another, so it is essential to ensure that their practice aligns with your health needs.
Another important factor to consider when choosing a doctor is researching patient reviews and feedback. While clinical ratings provided by the government are important, non-clinical ratings from commercial websites can also be valuable in helping patients make informed decisions. Websites such as Yelp or Healthgrades allow patients to leave reviews and provide feedback on their experiences with a particular doctor. By reading patient reviews, you can gain insight into a doctor's bedside manner, communication skills, and overall patient satisfaction.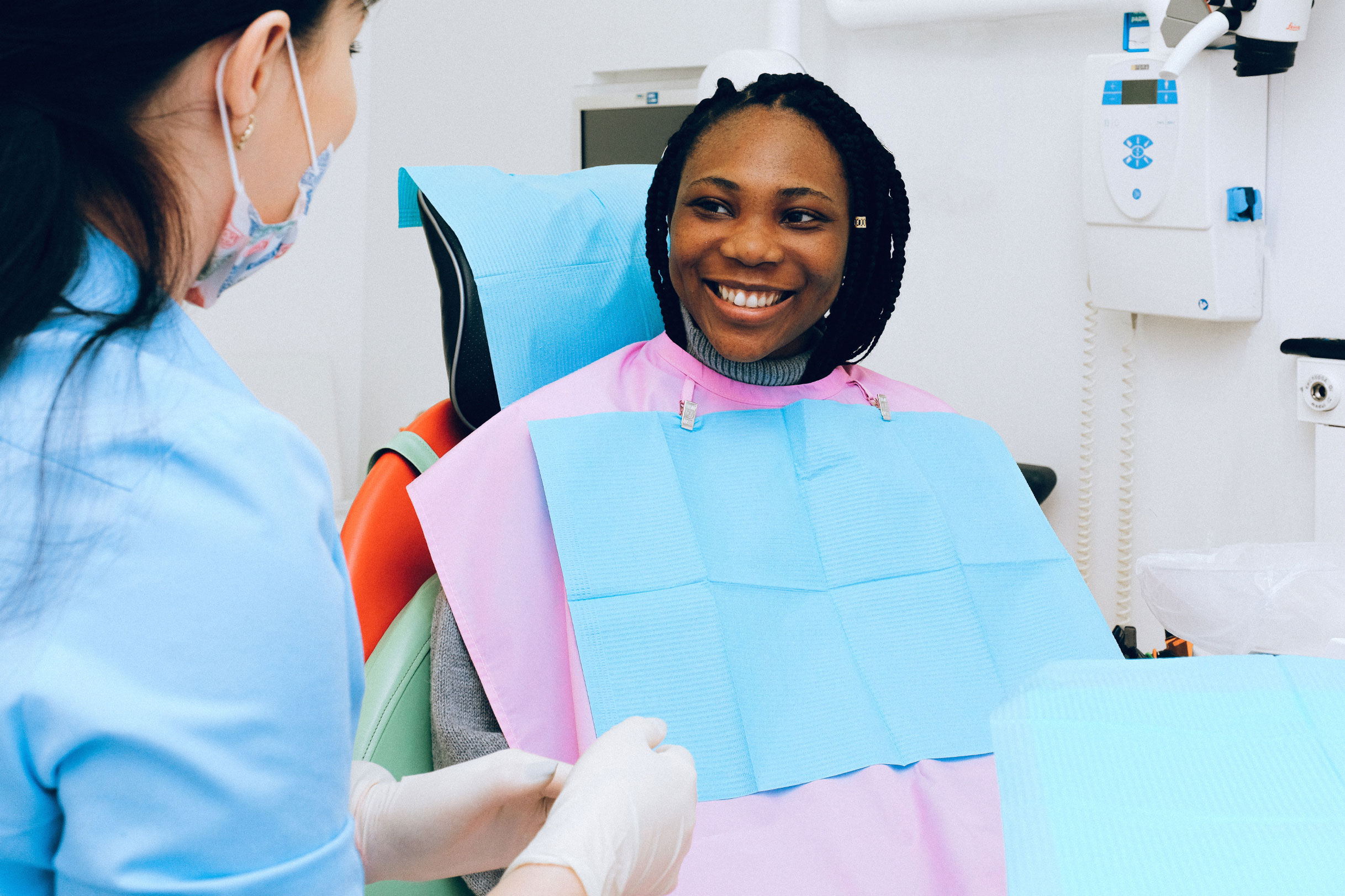 Schedule a consultation or appointment
One of the first steps in choosing a doctor is to schedule an initial consultation or appointment. This appointment provides an opportunity to meet the doctor, discuss any concerns or questions, and determine if they are a good fit for your needs. It is important to choose a doctor whom you feel comfortable with and trust to provide quality care.
Preparing for the appointment is another important step in choosing a doctor. This includes transferring any relevant medical records, especially if you are new to the healthcare system.
Being prepared with a list of questions or concerns can also help ensure that you get the most out of the appointment. It is important to be open and honest with your doctor about your medical history, symptoms, and any concerns you may have.
Asking the right questions during the appointment is crucial in determining if the doctor fits your needs. Questions may include asking about their experience and qualifications, their approach to treatment, and their availability for appointments. Additionally, it is important to ask about the doctor's communication style and how they prefer to communicate with patients. By asking the right questions and being prepared, individuals can make an informed decision in choosing the right doctor for their needs.
Evaluate the doctor and decide.
When choosing a doctor, it is important to assess the quality of care received. Evaluating the quality of care can be challenging, but there are resources available to help. For example, the Donabedian model of healthcare quality, which includes three components: structure, process, and outcomes, can be used to evaluate the quality of care provided by a doctor. Additionally, there are various physician quality measurement sets available that can provide insight into a doctor's quality of care. It is essential to research and review these resources to ensure that the doctor you choose provides high-quality care.
In addition to assessing the quality of care, it is also crucial to consider the doctor's communication skills. Effective communication between a doctor and patient is essential for building a strong patient-doctor relationship and ensuring that the patient receives the best possible care. Patients should look for doctors who listen actively, ask open-ended questions, and explain medical information in a clear and understandable way. Patients should also feel comfortable asking questions and discussing concerns with their doctor. One way to promote further discussion is by asking "How" or "Why" questions instead of yes/no questions. By considering a doctor's communication skills, patients can establish a strong and productive relationship with their doctor.  It may be helpful to make use of today's technology and record conversations with the doctor.  Using a cell phone to record can come in handy if a patient has difficulty remembering what is discussed and can also be useful in deciding what questions to ask during subsequent visits. 
After assessing the quality of care and considering the doctor's communication skills, patients can make an informed decision and establish a long-term relationship with their chosen doctor. Patients should consider their personal preferences, such as the doctor's location, availability, and office hours, when making their decision. It's worth mentioning again that patients should also consider their insurance coverage and the doctor's network affiliation. Getting the bill and then discovering that insurance does not cover the expense can be life-changing for some patients. Once a doctor is chosen, patients should establish a long-term relationship by scheduling regular check-ups and appointments and communicating openly with their doctor about any health concerns. By following these steps, patients can choose a doctor who provides high-quality care and will establish a productive and long-lasting patient-doctor relationship.
What about those people who just won't go see a doctor? Too often people put off going to the doctor because they are afraid of what they might find out. For some, it is a true fear. The medical term is iatrophobia (Iatros – the Greek word for healer and phobos which means fear) Fear of the unknown will always cause anxiety but there are ways of breaking this cycle.  The first step is to make an appointment to rule out anything serious.  Once you know what "ails you," the correct treatment plan can be implemented and before you know it, the anxiety is significantly reduced.  Besides, Shreveport and Bossier City have some of the finest, most qualified physicians in the country who have made north Louisiana their home.  Patients travel to them from all over the United States for specialized care. You're in excellent hands. 
And whatever you do – don't Google it!