Weddings in 2021 are booming, from both recent engagements and the pent-up demand after 2020 postponements. Many 2020 couples who chose elopements, Justice of the Peace, or intimate affairs are planning fullblown receptions in 2021. Weddings or receptions with an outdoor element are in high demand. Many couples are having elegant farmhouse events and selecting venues like plantations, estates, and private residences, in addition to the always popular private clubs in the area. The local wedding experts have one unified message: plan ahead! Venues, salons, bands, and others are being booked earlier and earlier. Some couples are foregoing the traditional Saturday evening wedding for other days of the week in order to use their preferred vendors. But no matter the size or location of the wedding, one thing remains constant. Couples are creating a wedding experience unique to their personalities and style.
Wishing you a beautiful wedding and a happy marriage!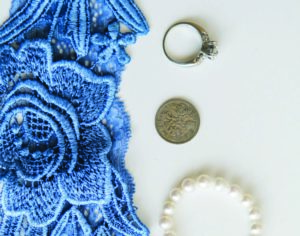 Something Old, Something New
Do you know the rest of this familiar phrase about what a bride should carry on her wedding day? It's "something old, something new, something borrowed, something blue, and a silver sixpence in her shoe." A British sixpence was equivalent to one-fortieth of a pound sterling, and was used for good luck, showing that the father wished his daughter prosperity in marriage. If you don't have an actual sixpence, use a penny.
The Perfect Thank You Note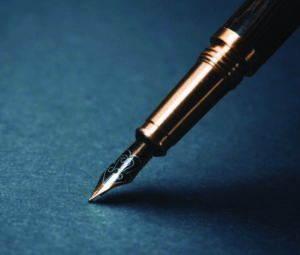 Writing thank you notes can be exhausting, especially if you have a big wedding. Many brides-to-be are juggling wedding planning and full- time jobs. Don't send a text, email, or call to say thanks— it should be a note sent by snail-mail. Sending a note as soon as you receive a gift is the best way to stay on top of it. According to Emily Post Etiquette, having a year to write the notes is a myth; three months is the limit. If your budget allows, order nice foldover note stationery with your name or monogram imprinted, and if not, any notecards will do. Splurge on the return address, so you aren't forced to handwrite it or use address labels. The best wedding thank you notes are handwritten, not printed, and include the specific gift received, how you plan to use it, and a personal statement based on your relationship with the gift-giver. If you plan to return or exchange the gift, leave that out.
The Late Night Snack Receptions that last late into the evening have popularized the late night snack, presented after a long night of partying. This snack is usually informal in nature even at the most formal of weddings with exquisite buffets or dinners. Hot dogs, burgers, pretzels, popcorn…there are so many options. And some brides take it up a notch, with food wrappers or containers.
From Rice to Fire Around the world, it's traditional for family and friends to shower newlyweds with rice, rose petals, spices, and other items to wish the couple good fortune, a prosperous marriage, and children if they desire. Many brides switched to birdseeds and bubbles when a myth took hold that uncooked rice would be harmful to the birds that ate it. Now, you are highly likely to see the bride and groom pass through a wall of guests brandishing sparklers— and there may even be fireworks!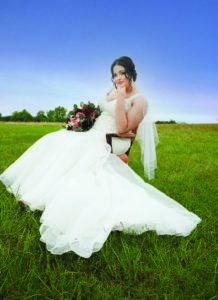 The Photo ShootCouples are choosing more and more interesting backdrops for their wedding photographs. In addition to a beautiful church photo, there are fabulous outdoor backdrops like streetscapes, fields, trees, and water. Incorporating some lighthearted photos adds effect, too.
Take That Honeymoon!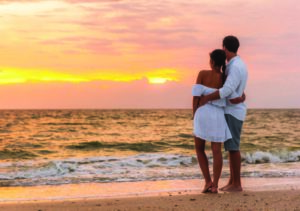 For financial or work reasons, some couples choose to delay or skip altogether a honeymoon. The time spent alone together is priceless, whether it's a few days away or a 2-week trip out of the country. Factor it into your budget and start saving as soon as possible. If you need to pare down something for your reception (for your guests) in order to honeymoon, do it! Your boss won't (or shouldn't!) begrudge you this time. Before you know it, you will be back in the real world, working and possibly having children. You'll never regret taking a honeymoon.
R.S.V.P. Please In this modern day and age of technology, can you imagine sending a handwritten note to reply to a party invitation? At one time, that's how it was done. The acronym R.S.V.P. comes from the French words "repondez s'il vous plait," or "please respond" in English. Upon receipt of an invitation, a formal handwritten note on stationery was written, saying something akin to "Mr. and Mrs. John Smith gratefully accept (or regretfully decline) the invitation to the marriage of your daughter on October 1." The note was then sent by courier or mail to the host. Fast forward to today, and wedding invitations usually include a fill-in-the-blank response card, pre-addressed envelope, and even postage! If it's this easy, you'd think all the response cards would come back on time!
What's a Bridezilla? The Merriam-Webster Dictionary defines a bridezilla as "a bride or bride-to-be who is extremely demanding and difficult to deal with." Planning and executing your special day and all the details and events surrounding it can be challenging. But through it all, it's important to show your betrothed as well as friends, family, and future family the utmost of respect. It can be difficult to appease everyone but strive for compromise and understanding. Keep the budgets of your bridal party in mind, because it can be expensive to buy shower gifts, a bridesmaid's dress, a wedding gift, and also purchase a plane ticket and hotel room to travel for a bachelorette party. Don't expect others to change their personal appearance for your wedding. Your vendors are focused on accommodating your special requests and providing excellent service, so try to stay positive even when you're feeling stressed. They will be appreciative for good online reviews, too. Keeping things in perspective and following the golden rule is a great way to stay out of the bridezilla category!
What's Your Style?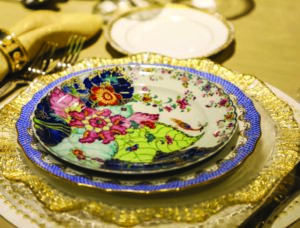 It wasn't too very long ago that almost all grooms wore tuxedos and bridesmaids wore bright taffeta dresses with dyed shoes to match. Today, bridesmaids often wear gowns with uniquely flattering styles, which can definitely be worn again! Many grooms still wear tuxedos, but suits, casual attire, and even jeans have been making an appearance. Many brides have traded in the formal hair up-do for a messy bun, loose curls and even braids. Veils are as popular as ever and dresses range from simple to extravagant, depending on the bride's personality, budget, and style of wedding. Don't shy away from heavier makeup than normal—it makes for great photos!
Color, and More Color Brides are incorporating a lot of color into their weddings with lavish flowers, decorations, signage, linens, and having multiple-colored bridesmaids dresses. Their registries reflect this as well, full of colored glasses and dishes for both formal and informal entertaining.
The First Dance Popular first dance wedding songs change over time. You can find 100 of them on a bandsforhire.net blog, but here's the list of top picks in a few categories:
Modern …………………………………………..Perfect by Ed Sheeran
Modern for Millennials……………..Chasing Cars by Snow Patrol
Classic …………………………………………Your Song by Elton John
Entertaining………………I'll Be There for You by The Rembrandts
Timeless ………………. The Way You Look Tonight, Frank Sinatra
Epic……………………….I Don't Want to Miss A Thing by Aerosmith
What song will you choose?