Event planning has consistently been ranked in the top 5 most stressful jobs on Earth. In fact, it ranks slightly less stressful than running into burning buildings.  Combine that with the particularities of a soon to be bride and you have what iDo Bridal Expo is all about. iDo Bridal Expo takes the stress out of wedding planning by offering everything you need for the perfect day under one roof.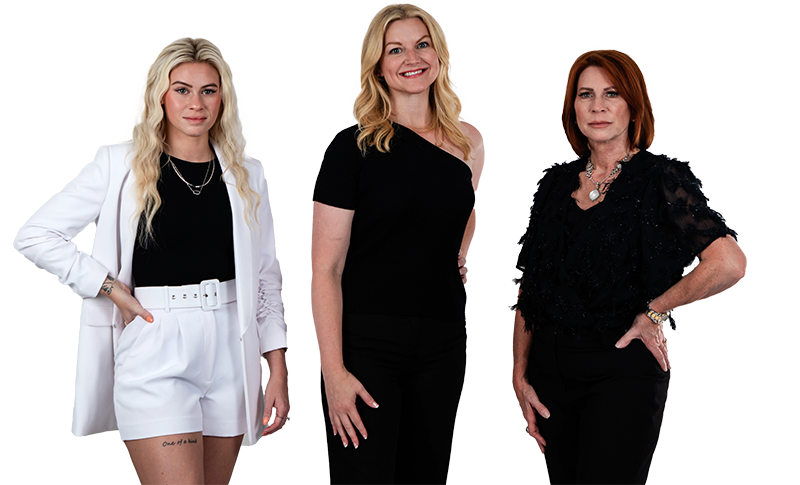 Kristi McDonald is a successful small business owner who runs a thriving pop-up market and events company. Event planning is not only her livelihood, but she also thinks it's fun. One of her favorite things to say is, "Relax! Nothing is under control." Driven with the purpose of building communities, helping small business owners, and having a lot of fun while doing it, Kristi was ready to expand her business when she met Roger Ketchum with Surety Associates, LLC. 
Kristi was inquiring about one of Surety Associates properties to purchase for a wedding venue, when Roger introduced her to his wife Sharon and daughter Katie Beth, who worked with him in the family business.  Sharon was the company CFO and Katie Beth was the company Property Manager. Roger had seen Kristi's vision right away and knew his wife and daughter shared the same vision of being in the wedding industry. A bond was quickly formed between the three, as they began to brainstorm as to how they could combine forces to fill a need that the community was lacking. 
With Kristi's experience in the pop-up and expo business combined with Sharon and Katie Beth's business management, social media expertise and their shared dream to be in the wedding industry, a business idea was quickly formed that had the crew saying "I do" to a new business venture. Drawing from the skill set of the entire group, iDo Bridal Expo LLC was created. iDo Bridal Expo is a unique company that offers an exciting shopping and planning experience for brides to be while also providing opportunities for small businesses to showcase their products. 
After acquiring the East Texas Wedding Extravaganza, the crew have serious plans for expansion. With the goal of being the premiere bridal and wedding expo in the region, iDo Bridal Expo will remain in Texas, but also launch in Shreveport-Bossier and Hot Springs. 
The Boardwalk Bridal Market and Sample Sale will happen August 5th, on the Louisiana Boardwalk and feature exhibitors from Texas and Louisiana. A smaller show than the typical extravaganza, the market and sample sale will feature designer gowns at deeply discounted rates, along with coordinated jewelry and accessories. It will be a high-end bridal market and sample sale extravaganza that you won't want to miss!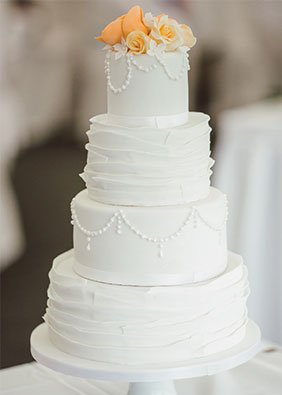 The event will feature top bridal boutiques who will showcase their latest collections and offer exclusive discounts on their stunning gowns. It will also feature a variety of vendors offering everything from custom accessories to bridal beauty services. You'll be able to browse and shop for wedding day essentials, all in one place.
The best part is that the Boardwalk Bridal Market & Sample Sale is only a small fraction of what the iDo Bridal Expo crew plan on achieving this year! They have already saved the date for a Bridal Expo Show at the Bossier Civic Center on October 28th. With the goal of over 100 exhibitors, they're providing local artisanal makers, designers, venues, food and music producers with a platform to reach new customers. 
 iDo Bridal Expo can create an environment that's enjoyable for both vendors and future brides. In the larger bridal expos, customers can browse through various vendors' stalls, tasting and sampling different delights while engaging with the makers themselves. The enthusiasm and knowledge that each vendor has for their products is evident, encouraging visitors to appreciate and plan weddings that uniquely reflect their personal style.
iDo Bridal Expo could not be prouder to partner with local wedding vendors and showcase all the area has to offer. Building community is the backbone of the business. Combining style, community and turning chaos into celebration, this iDo crew makes it look like a piece of (wedding) cake. 
To join the iDo crew as a vendor or bride to be, please visit our website at iDoBridalExpo.com.