I knew from a very young age that I wanted to be a Real Estate Agent one day. As odd as that may sound, being a REALTOR embodies all the things that excite me the most. I've always been drawn to and appreciative of architecture, design, landscape, décor, and all things that come together to make not only a house but a 'home.' Aside from that, as cliché as it may sound, I really love people. I get energy from being around others, and I feel honored that I get to play a role in the story and season of their lives through the RealEstate process. Whether my client is buying their first home, selling a home, downsizing, upgrading, investing, building a new home, or relocating to or from the area, my goal is to be right by their side and to make the entire transaction as simple as it should be.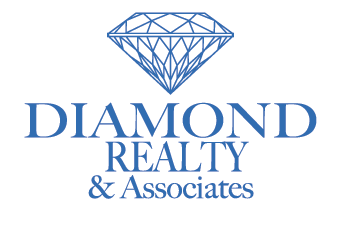 Growing up in Bossier City and currently residing in Shreveport, I absolutely love our area and am proud to call it my home. I obtained my license in 2016 and have had the opportunity to assist over 200 buyers and sellers with their Real Estate needs in Shreveport, Bossier, and surrounding areas putting me among the top 3% of agents locally. My business is 100% fueled by the relationships I've built and by the referrals I receive from past clients. I've been honored to receive a few awards along the way, including Rising Star, Top Producer, People's Choice at Diamond Realty, and one I'm exceptionally proud of is being a member of the 2020 Class of the 30 under 30 for REALTOR Magazine where I'm the only agent from Northwest Louisiana selected in the 22 years of the recognition and only 1 of 6 from Louisiana. Each year the magazine hand-picks 30 candidates out of several hundred applicants who are considered rising leaders in the industry. I've also been an active advisory board member for the Young Professionals Network (YPN of NWLAR) since 2017, where I served as President in 2020, and I serve on the Board of Directors for my company, Diamond Realty & Associates. My ultimate goal in my work is to be someone that can be trusted as a Real Estate consultant and an advisor, not a salesman. At the end of the day, buyers are looking for a place to call home. Home is a place that brings comfort, where milestones are celebrated, and where memories are created. I always tell my clients that I'm happy to show them as many houses as it takes because I want to hear them say, "this is the one." If they say those words, I've done my job, and I'll work tirelessly to ensure it becomes theirs. My job when working with sellers is to show their home in the best light. I love to create a story and an experience around their home where potential buyers can envision themselves in that space. Professional photography is always a must, and depending on the home, light or heavy staging can set us above the competition and help us obtain a strong offer in less time. I constantly study our market and know market statistics to the point I've jokingly been called "The Walking MLS" by colleagues. I feel that it's my responsibility to always know the ins and outs of the market so I can educate those around me. With the market we've experienced in the area (and all over the country) for the last 2+ years, an active, knowledgeable, and creative REALTOR is imperative in the buyer or selling process. I've been able to build strong rapport over the years with other agents, mortgage lenders, title attorneys, and many other contacts needed to ensure a smooth transaction with happy parties all around at the closing table. If you're searching for a friendly, hardworking, and trustworthy Real Estate Professional, it would be an honor to interview for the job and to earn your business.
Thank you to SB Magazine for the opportunity to be featured in this edition!
315 E Texas St.
Bossier City, LA 71111
318-286-3621
jonathanfayard1@gmail.com