There are so many decisions to be made when planning a wedding. Whether you follow tradition or create your own way, here are a few things to think about for your special day!
QR Codes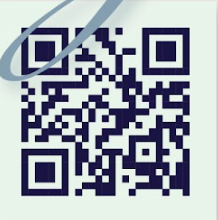 Technology continues to be an integral part of life, and wedding planning is no exception.Using QR codes on save the dates is a great way to send guests directly to your wedding website, registries, or a wedding photo gallery, and even collect RSVPs if you choose. QR codes don't have to be generic or just black and white either. There are many websites where you can customize and design your own QR code.
Wedding Planning
Some brides love the idea of planning a wedding and other don't have the time or desire. That's when a wedding planner or day-of coordinator comes in. A wedding planner will take on everything you need them to do relieving you of your wedding planning stress! If that's not your desire or in your budget, you could benefit from a day-of coordinator. You can relax and enjoy your wedding day while the coordinator works with the vendors and makes sure everyone is where they need to be, when they need to be there. Your venue may even have one!
Venue
You'll want to select your venue based on a number of factors, such as your style, size of the guest list, your budget, and dates of availability. You should make a list of your priorities to keep on hand when you visit site options. Venues have varying rules and restrictions about hours to liquor to music to catering to vendors and more, so you'll want to review these before making your choice. And you may not have to look far if you have a friend or family member willing to open their home for a beautiful backyard wedding! Regardless of the location you choose, remember to get everything you discuss and agree to with vendors in writing.
Vows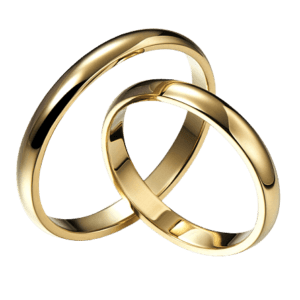 Reciting the tried-and-true marriage vows is something many couples look forward to with great anticipation. Others want to include personal sentiments or stories, serious or funny. Either way will be cherished, but if you write your own vows, start early, write more than one draft, and practice!
Atmosphere
Renting furniture, lamps, lighting, tents, and accessories can make your reception feel unique to you. Create a modern aesthetic or a warm and cozy feel, or whatever vibe you want. Comfortable sitting areas are a popular way to create a relaxed and intimate setting for your guests. And don't forget the fifth wall. Adorn the ceiling with flowers, ambient lighting, or fabric ceiling draping to transform your venue!
Flowers and Plants
Flowers seem to be almost synonymous with weddings, and the combinations are endless (budget permitting!) From beautiful centerpieces to extravagant arches or walls of flowers, there are so many ways to incorporate your favorite colors and flowers. Using or adding live plants (which can be rented) is another way to "be green" and incorporate greenery throughout your venue.
Bridesmaid Dresses
More and more brides are choosing for their bridesmaids to wear similar dresses in different cuts that fit their respective body types and personal style. Some are taking it a step further, where bridesmaids select their own dresses. If you want to go this route, provide several choices or a color theme for them to choose from and decide on the selection together before the dresses are purchased.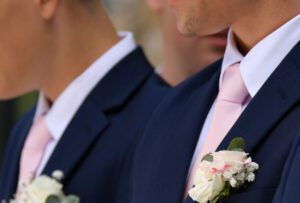 Dance Lessons

Looking forward to your "first dance?" All eyes will be on you at that moment! It's your choice of song and style of dance so make it special. Whether you want to learn some formal dance steps or wow your guests with some choreographed dance moves, taking some dance lessons ahead of time could be the answer for you!
Add Personalized Touches
Your wedding is the perfect place to honor loved ones, include your pets, share special photos, or leave special mementos or poems for your guests. Including your names and/or monogram or creatively displaying artwork, photos, and signage will elevate the uniqueness of your wedding (and many can be DIY). Order a "permanent" wedding logo out of metal or neon that you can display in your home. Get whimsical by personalizing the groom's cake with his favorite sport, hobby, or joke. For more fun set up a photo booth or selfie backdrop or hire an artist to create a live painting.
First Look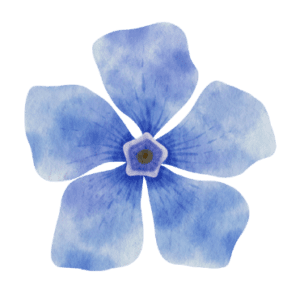 Are you considering the modern tradition of taking "First Look" photos? Some couples want to take photos together privately before the ceremony to have some time alone together—and maybe get some tears out of the way. On the other hand, there's something intensely special about the big reveal and the walk down the aisle, looking into each other's eyes for the first time that day as the joining ceremony begins. 
Photos Photos Photos

Your formal photos are timeless and an important part of capturing your wedding day. Many couples are also incorporating candid photos of the wedding party and family throughout pre-nuptial events of the day for even memories you'll want to keep. Disposable cameras for guests at the reception are also making a comeback, but remember, developing loads of film can be an expensive endeavor. An additional idea: Put a sign at the entrance asking your guests to send their photos and videos to you and include contact information to text or email. But you might not want to use your personal info, so your phone won't be blowing up your entire honeymoon!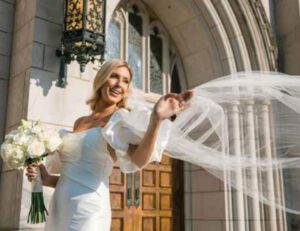 Sit or Stand?

Traditionally, wedding parties stand up next to the couple during the entire ceremony. But it can be tiring and hard to see and hear from there. Some couples are creating special seating for the wedding party to enjoy for a portion of the ceremony.
The Budget

Oh the dreaded word, budget. Discuss early in the planning process who will be paying for what, and if there is a set budget to work within. Then work together to prioritize where you want to spend your money. Videographer? Dress? Flowers? Specialty Food? Photography? Venue? Honeymoon? This will guide your decision making and hopefully relieve a lot of stress along the way.


May All Your Wedding Dreams Come True!