1.Gooooo! Tigers!  Cheer for the winning team in Stewart Simmons purple and sequin Tiger dress. ($110) Knee High boots by Pierre Dumas, ($78) Caroline Hill Tiger earrings ($16) and Budha girl Bracelets ($125 set of 9).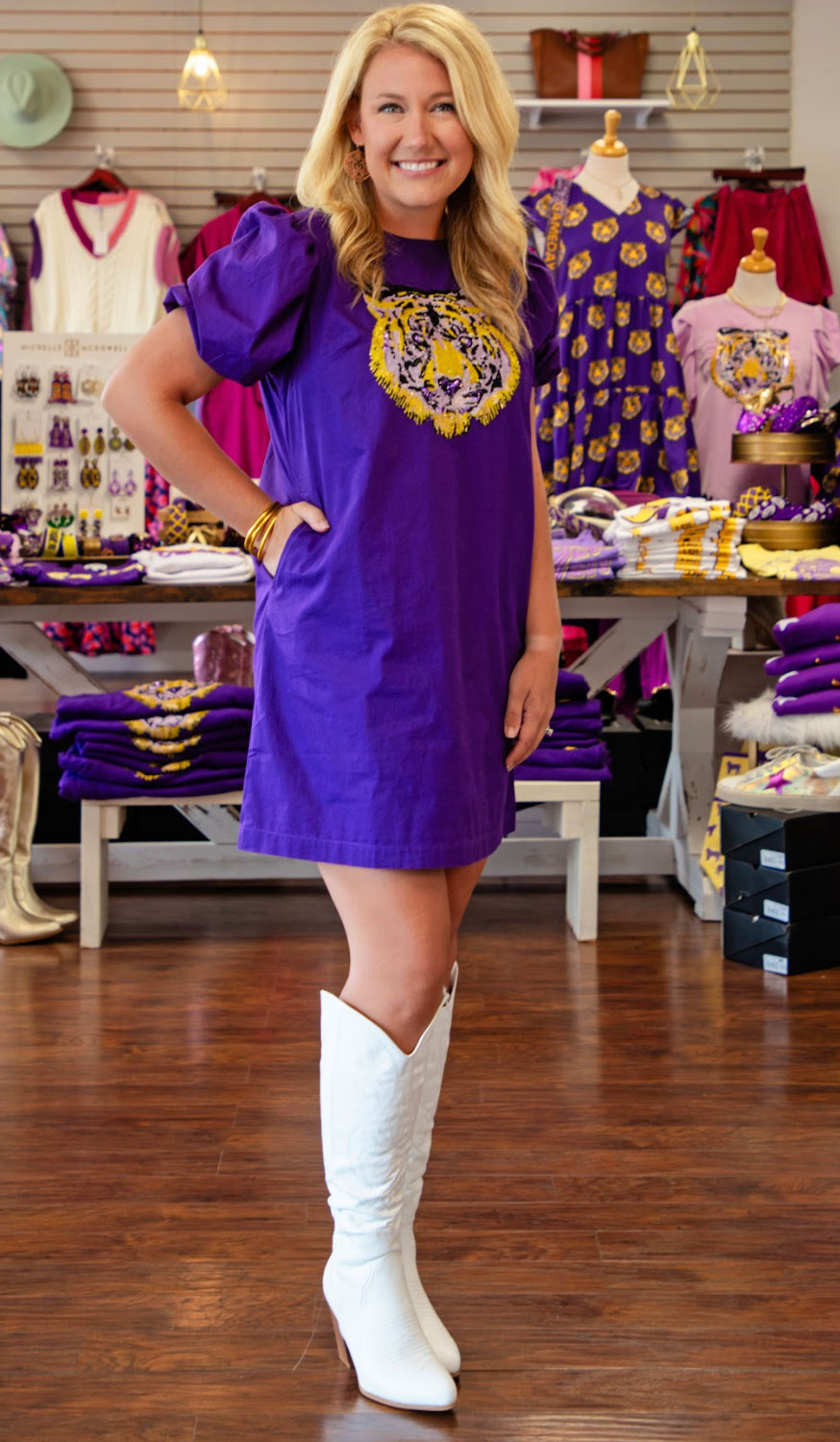 2.So many ways to accessorize with a tan puff sleeve dress by THML Clothing ($72).  We chose gold and acyclic earrings by Michelle McDowell ($18), Shushop white clogs ($80), and Budha Girl fawn bangles ($100).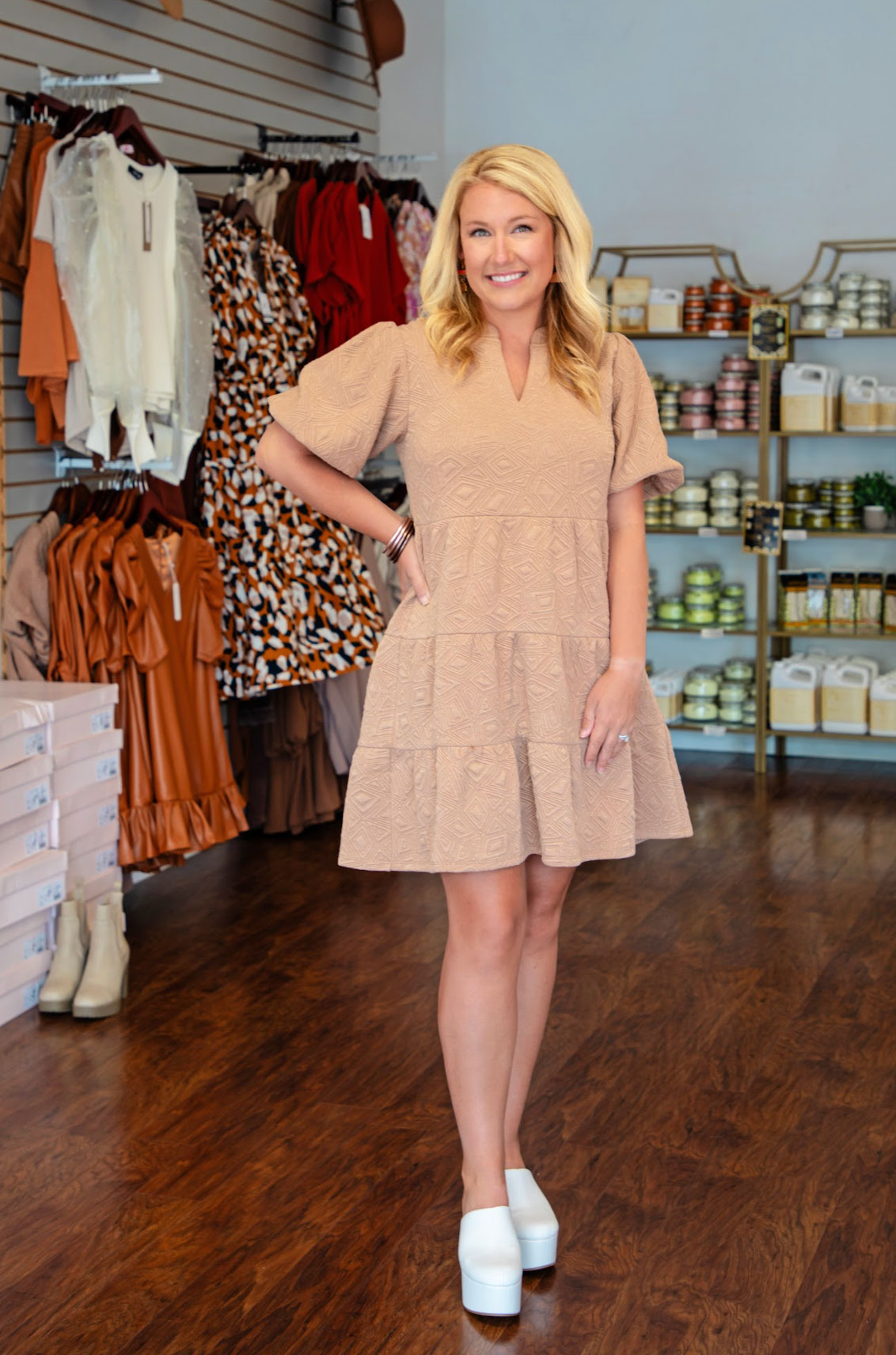 3.What a fashion score with Peach Love California Touchdown Sequin top ($64), Wide Leg Denim by Anniewear ($52), paired with Shushop white clogs ($80) and locally sourced Sandy & Rizzo Football earrings ($35).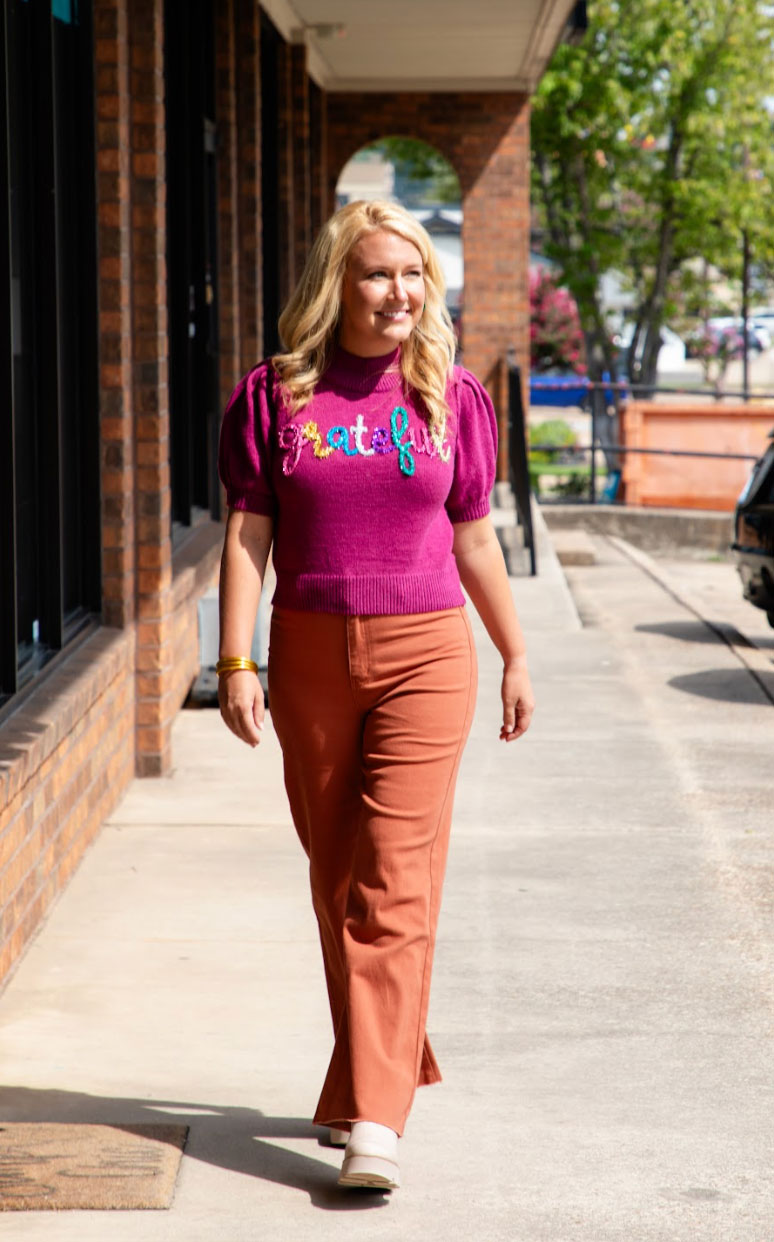 4.Wide-leg pants are showing up for fall. Rust is the perfect color to go with practically everything!  Anniewear ($52), Chinese Laundry tan boots ($80) Budha Girl bangles ($125 set of 9) and Peach Love California puffed-sleeved, cropped sweater ($56).
5.You'll find an outfit for every game.  Not pictured are New Orleans Saints and Louisiana Tech Bulldog fanwear.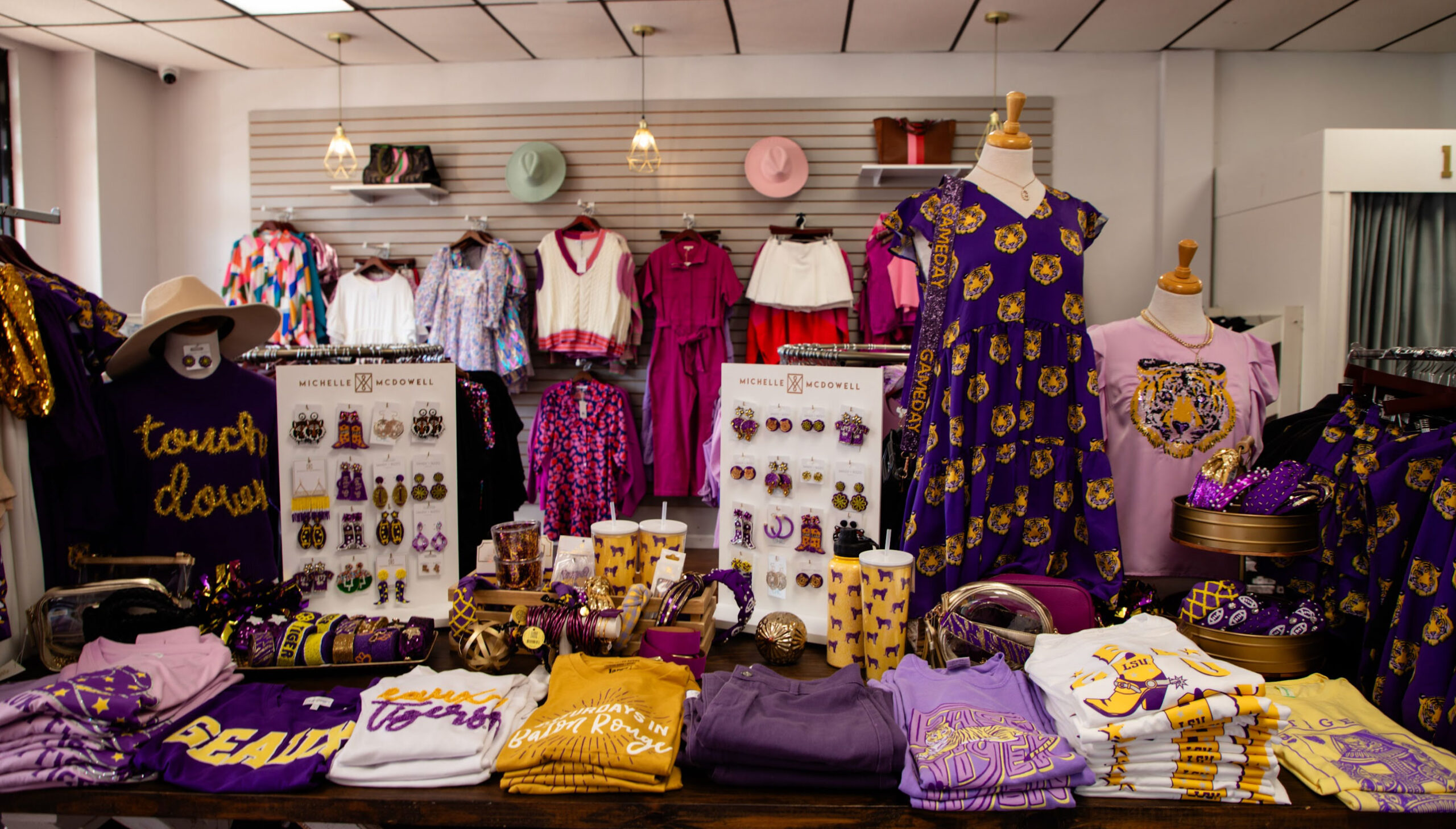 Thank you Simply Chic for sharing the fall fun.  6120 Line Avenue in Shreveport and 2850 Douglas Drive, Suite B in Bossier City.