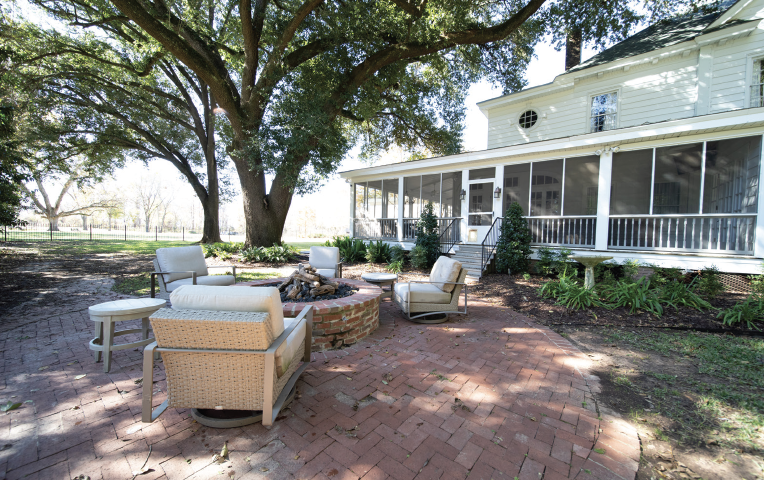 To mitigate the formality of a 1920s southern plantation—an architect and interior designer turned to classical design and vernacular forms for modern inspiration. The result is a comfortable, casual, and gracious estate that creates a perfect flow between interior and outdoor spaces.
Caddo Parish, LA. Typically, the term "colonial architecture" conjures up images of sturdy Cape Cod houses, noble Georgian mansions, and elegant Southern plantations. When you mention the word "colonial," most of us envision domestic bliss lived out by our forebears in cozy rooms with generous fireplaces, spinning wheels, and grandfather clocks. It is a romantic view of a bygone era, but it is a powerful one—the very basis of the influential Colonial Revival movement. Born of a desire to capture an idyllic vision of the nation's heritage, today's architects, writers, and artists continue to create something they believed to be distinctly American.
This beautiful southern plantation in south Caddo Parish is no different.
Set on seven spectacular acres of farmland, Cecile Plantation is the current residence of Ashley and Buzz Hancock and was designed to look as though generations of owners have—over time—added to what was once a grand 1920s southern plantation.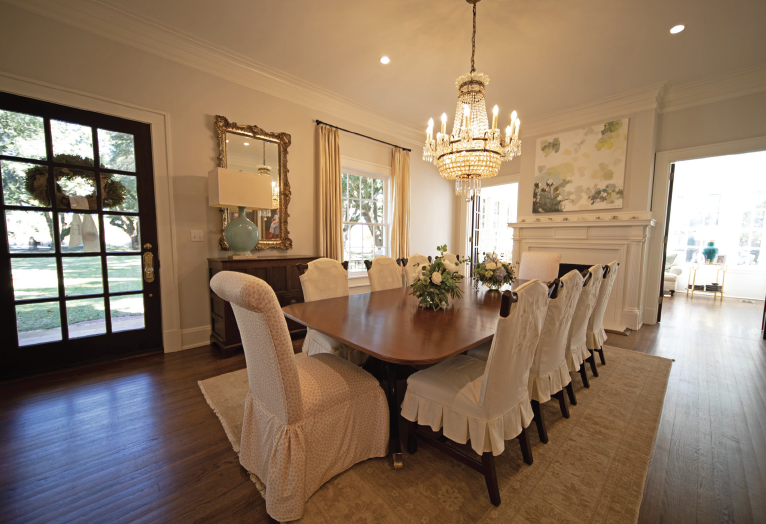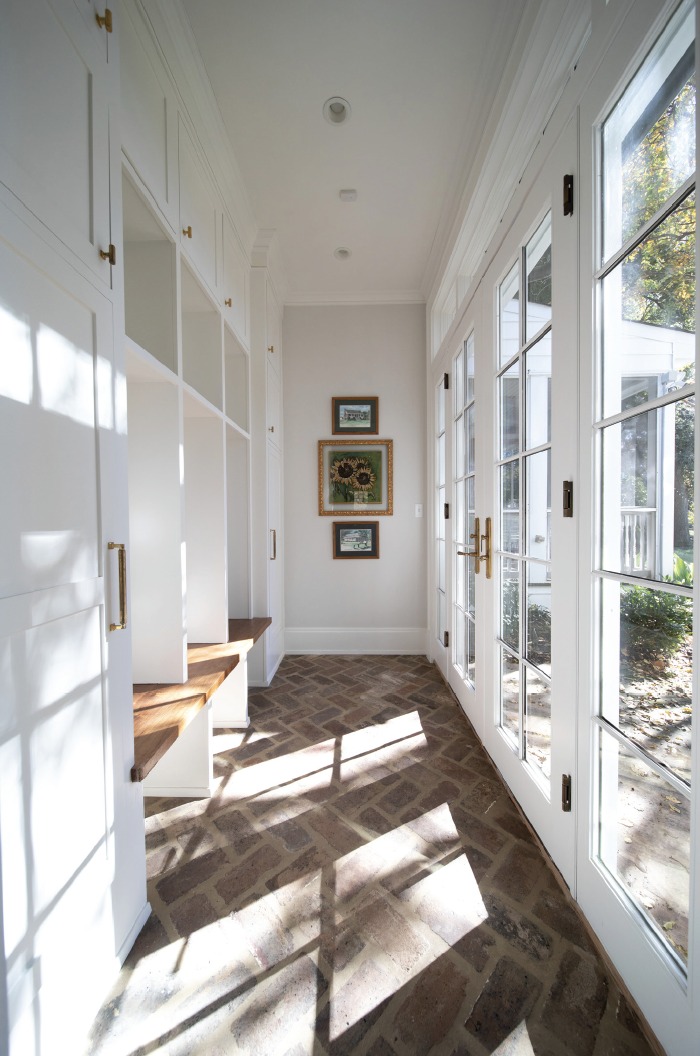 The history of the property is straight out of a Louisiana history book. The home was built in 1924 by Ashley's great grandfather, Charles Moore Hutchinson and his wife, Mattie Screven Frierson, by the architecture firm of Jones, Roessle & Olschner of New Orleans. Charles Moore was the son of William Joseph Hutchinson—who developed Caspiana Plantation (which is located a little less than three miles south from the property down Highway 1). The Caspiana land was purchased in 1852 and the first home was built in 1857. It was eventually expanded and known as the "Big House." Part of the Caspiana structure is being preserved at the Pioneer Heritage Center located at LSU-Shreveport. Charles and Mattie married in 1904 and made their home at the Big House in Caspiana where he worked for several years. He began leasing land from his father-in-law to the north of Caspiana and began his own farming operation—hence, Cecile Plantation was built.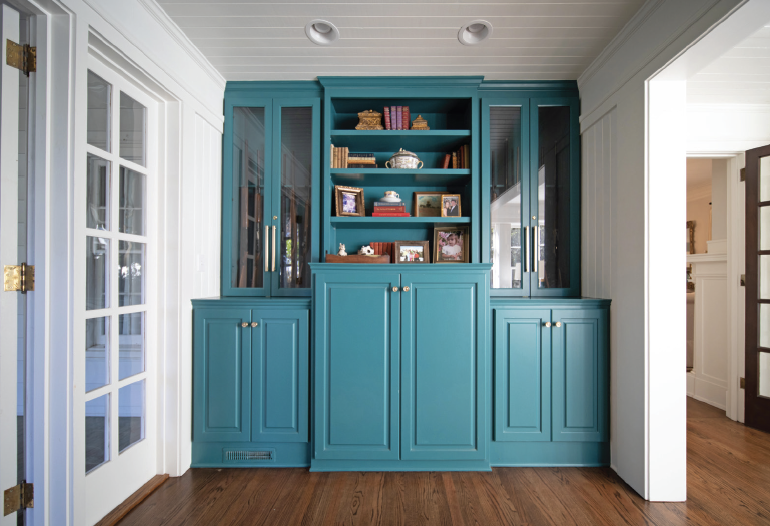 The home stayed in Ashley's family for three generations until her father passed away when she was 19 years old. Due to the size and work needed to maintain the estate, her mother sold the property and moved into town to be closer to friends and family. In 2018, Ashley purchased the home, and turned to Chris Elberson—an award-winning architect at Shreveport's Somdal Associates that specializes in historic preservation—for a much-needed expansion.
"Prior to Ashley owning the home, the original house had been modestly renovated—turning the upstairs sleeping porch into the master bathroom, adding central air and heat, updating the kitchen and bathrooms, and expanding the back of the house with a wraparound porch," says Elberson. "Those first renovations were small compared to the scale of the property."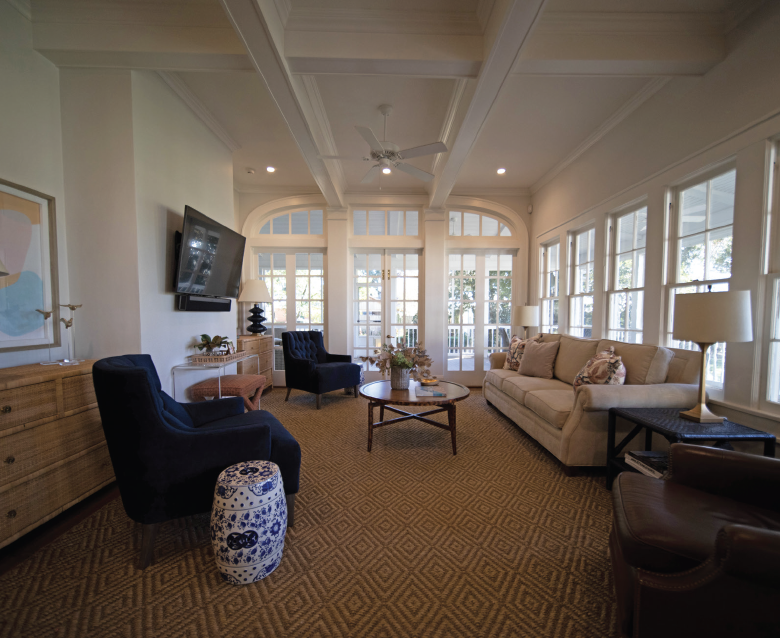 And while the original structural design of the site was well-conceived, Elberson admitted that any renovation project needed to better define, articulate, and refine those spaces. In its place, Ashley wanted a home that expressed her family's passions for history, art, land conservation, hunting, and collectibles. 
The flexibility of Colonial architecture enabled Elberson—along with interior designer Jenny Johnston of Shreveport's Jenny Johnston Interiors—to turn out a classically beautiful plan that deftly addressed the project's many program requirements. Elberson and Johnston took advantage of the southern plantation style's various features to render a house where the Hancock's could gracefully get everything they envisioned—to make the home comfortable when entertaining.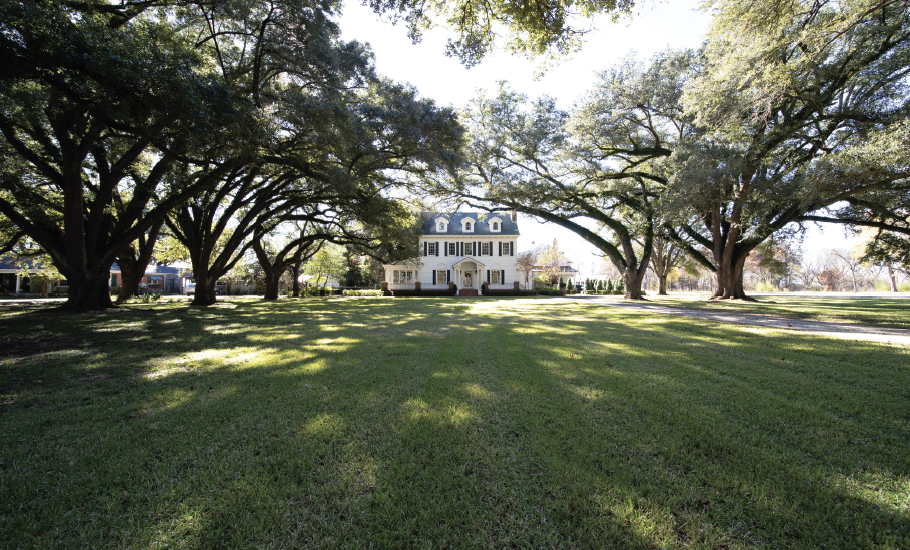 And even though times have changed, the land's natural beauty has persisted. According to Ashley, "it's been said that the oak trees that form the alley in front of the house came from Audubon Park in New Orleans. Seven of these trees have been named and registered with the Live Oak Society. One is recognized as being more than 100 years or older."
Today, nearly three years after the renovation was complete, the interior architecture celebrates Ashley's love of collecting, within a comfortable setting for family life, thanks to the design efforts Elberson and Johnston, and all the design specialists who assisted in the renovation. Broad openings between rooms create an easy flow for entertaining while updated windows, along with a few subtle expansions that allow ample light to flood the house. "We wanted to add space to make the home comfortable when entertaining," says Ashley. "We expanded the kitchen. Being that we have two daughters, we wanted to create a space for them to have their friends over. We also needed an attached garage—one that had room above for a media room, dance studio and office space for me and my husband. Likewise, we definitely wanted to keep the integrity of the original design of the house when adding the addition."
The final result—a refurbished dwelling, approximately 6,000 square-feet heated, that is wholly welcoming and gracious, the kind of comfortable oasis that moves family and friends to invent reasons for gathering.
Though Ashley appreciates formal architecture, her design approach is very light-hearted and cheerful—a quality that informed many of the color and fabric choices. "A house should be a reflection of its owners and the life they live," declares Ashley. "I love entertaining and cooking." 
Anyone who steps inside can see this house was designed in that spirit.
Ashley Hancock would like to thank each and every person involved in this project, including all the subcontractors, suppliers and vendors who supplied products, materials, time and energy into this project—Architect, Chris Elberson, Somdal Associates; General Contractor, Dave Sandifer, Sandifer Building and Design; Interior Design, Jenny Johnston, Jenny Johnston Interiors; Landscape Design, Hoogland's Landscape; Tile, Henson's Carpet One; Countertops, Sheppard's Countertops; Cabinets, Windows and Doors, Custom Bilt Cabinet and Supply;  Cabinet Hardware, Tommy's Hardware; Appliances, The Cottage; Plumbing Fixtures, LCR/The Plumbing Showroom; Glass, Fuller Glass; Brick Floors and Exterior Brick, Vintage Brick; Exterior Furniture, Corner Collection; Subcontractors: PPT, Bennett's Plumbing, Champion