Your SB Fashionista, Casey Craig, here!
Love is in the air, and wedding season is upon us! The past few years have felt like a rollercoaster love affair with plenty of highs and lows. After a flood of postponements, cancellations, and precautions in 2020 and 2021, the rush to make up for lost time in 2022 brought the biggest boom of matrimonial ceremonies in almost 40 years! 2023 is slated to be the largest celebratory season yet. You're probably even sorting through a stack of invitations right now which inevitably leads to the question of what to wear!
The Farmhouse Barn Wedding.
 Ever-so-popular in the deep South are rustic nuptials with more cowboy boots than heels. Elevated comfort is the name of the game here, so slip on an easy-going dress with a polished finish. Try a classic neutral palette in muted hues of khaki, blues, and greens. Choose a lightweight fabric such as cotton, linen, or chambray that will keep you comfortable.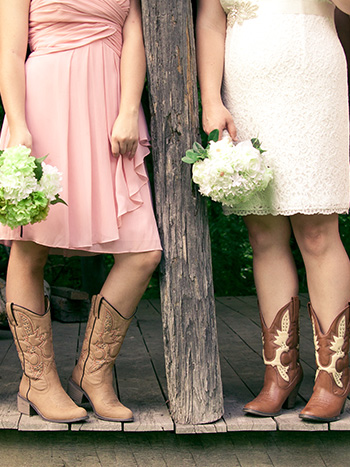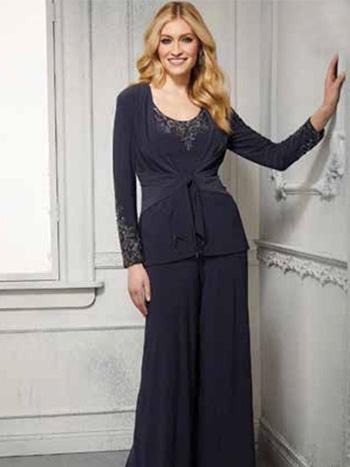 Big City Sophisticated Wedding.
When the occasion calls for chic city sophistication, gravitate toward stylish and structured outfits that feel sleek and modern without being too statement-making. A bold and architectural take on the LBD that is not for the faint-of-heart wallflower will stand out, but no one will accuse the wearer of upstaging the bride, either. A sleek low ponytail or French twist, clean and classic metallic jewelry, a nice timepiece, and a contemporary clutch will provide the polished finish you desire.
Beach Resort/Destination Wedding.
 Chances are you've been invited to an exotic locale with a humid climate. Lightweight dresses, jumpsuits, and shorter hemlines are perfect for shoreside ceremonies. A tropical wedding is the perfect excuse to wear this season's bright, bold colors. Magenta, aquamarine, and other neon hues will pop against the beachy backdrop. Mules, wedges, and other shoes with low, block heels will ensure you're steady on the sand or in the grass.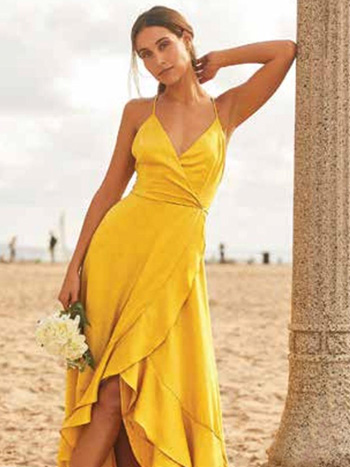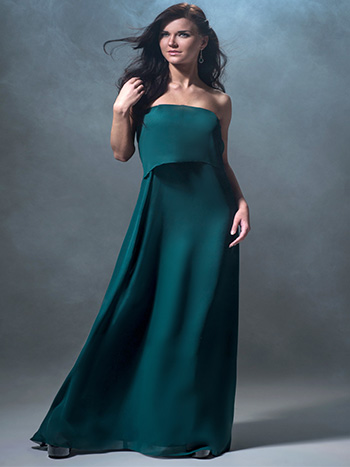 White/Black Tie Wedding Event.
If the bride is in couture and the groom is in a tuxedo with tails, it's your moment to go all out! No exceptions. When it comes to formal weddings the hemline of your dress should be floor-length, not showing the ankles, with an appropriate dress shoe and bag to match. If you're looking for something a little less feminine, a trendy, well-tailored pantsuit is a perfect alternative for wedding guests with a little edge.
Backyard Garden Party Wedding.
 Celebrating a summer-in-the-south wedding in a beautiful outdoor setting can be an unforgettable experience, especially in the wrong outfit. In the sweltering summer heat, be sure to keep cool and comfortable in the perfect garden party frock by selecting midi length dress in a neutral or light color palette in a flowy, light, loose-fitting fabric such as cotton or chiffon with a flattering fit that gives classic, fresh, fashion-forward vibes..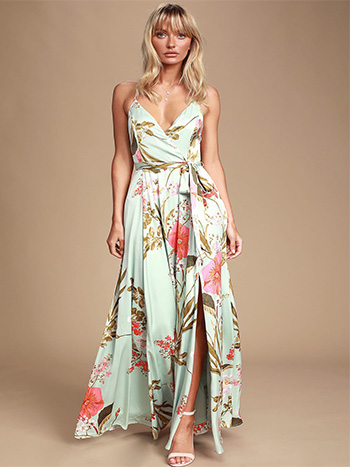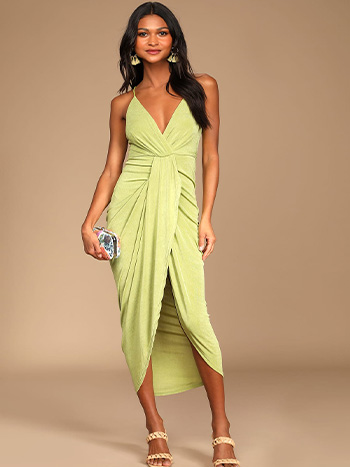 Semi-spontaneous elopement to Vegas.
Prepare to say cheers to the new couple in a fun cocktail dress that makes a glamorous statement. Metallic finishes are on trend and rich, vibrant colors always work well for those memorable moments of spontaneous splendor. Lean into the feel of elegant whimsy with a smoothed low ponytail, strappy stilettos, a clutch, and shoulder-skimming earrings.
Traditional Church Wedding.
 A church wedding almost always calls for modesty and simplicity, usually meaning a more conservative look in a floor-length, tea length, knee length, or midi dress. If the classics are preferred, choose a feminine floral piece as an easy, polished go-to design. If you desire a touch of modernization, look to a style that features a more contemporary print as an extra restatement of a formal classic.