As pet parents to adorable fur babies, we often love dolling them up and showing them off.. It's no surprise that many of us think of them as so much more than just our pets. Our love for them is closer to the love we have for our families. And I have no problem personally admitting that I love mine like the children I've never had myself. I haveBleu, a 120-pound Weimaraner, and Bunny, a 25-pound little bull terrier mix, my rescue baby.
By the way, I'm still confused on the who-rescued-who part in that situation! Both dogs have birthdayparties every year with all their dog buddies and a few of their favorite humans. They even get to open gifts on Christmas morning to experience Christmas cheer with the rest of their family. We take time to fix ourselves, our homes, and our vehicles, so why not do the same for our pets? Let's look at some trends in pet care that will purrrfectly fit your four-legged family member's unique personality and keep those precious tails wagging.
Grooming & Cuts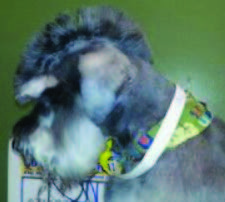 Pet Faux Hawk Whether your fur baby is canine or feline, the pet faux hawk is one of the biggest trends, a fun, punky way to make sure your little bundle of fur joystands out at the local dog park.
Lion Cut This cut, where the body is cut short and close, while the feet, face, tail, and ears are left longer and fluffier, is timeless and always on trend.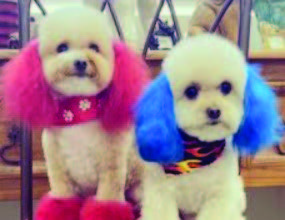 Dyed Hair Another huge trend in pet grooming right now is having your pet's hair dyed in funky colors. As cute and fun as it can be to see a hot pink cat or lime green dog, this trend is somewhat controversial!
Accessories
Pet Strollers and Carry Abouts Sometime while taking our little buddies on a joyful outing, they can get a little tired, or down here in the South, way too hot. Animal strollers are not only a practical option but just the cutest thing you've even seen. Many designers of animal luxury goods are making cute and stylish ways to transport your animal, whether you live in a major metropolitan city, or your sweet baby happens to be a touch on the spoiled side. Pet carriers in forms of strollers, backpacks, cross bodies, and even vests have been seen worldwide carried by several celebrities.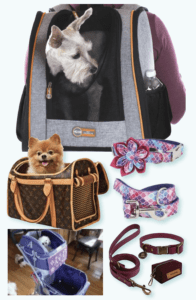 Collars & Leashes are one of the most common accessories for your pet. With there being so many cute designs and styles, I say go for one that speaks to your pet specific personality. For example, my little rescue bull terrier, is all girl, so hers are pink, frilly, and exude sass. Where, my Bleu on the other hand is all man. His tend to be rough and tough boyish.
Pet Care
Tech for Pets There are several products on the market that not only allow you to monitor your pets while you're away but also lets you speak to them and dispense treats—all from a device in your home and an app on your phone helping to maintain that bond and connection as if you were right there at home together.
Microchipping Long gone are the days of the traditional dog tags which tended to jingle throughout the house, fall off your dog's collar and get lost, or rust easily. These days everyone is having their pet microchipped. The microchip is about an eighth of an inch that is inserted under the skin at the nape of the neck and stores all your most pertinent information such your name, address, phone number, your pet's name, and shot records. You can even add a second emergency contact person.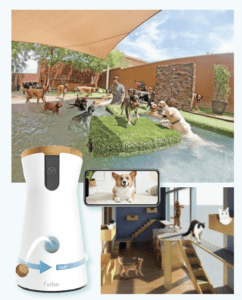 Pet Daycare "Yep, you heard it right!" Many facilities right here in the SBC not only offer long term boarding for when you go on
trips, they also offer daily daycare
programs. So instead of your four-
legged BFF's laying around the
house during the day, your bundles
of sweet joy can be socializing and
staying active with others while
you're at work.
Our pets are loving, living, God's creatures. These are not just playthings or collectables for us to own. They have feelings and emotions just like we do. It is so much fun owning a pet, and I urge you to do your research to make sure you pick the right pet for your family or household.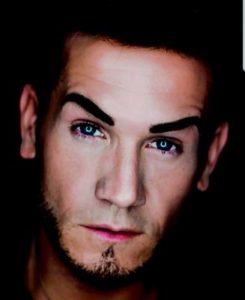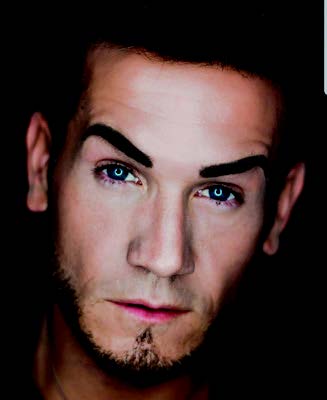 Jon Paule Calcote is a MAC-certified makeup artist and a four time certified licensed permanent cosmetic artist.