Safety, Quality, and Customer Service.
Did you know that Shreveport has an international leader in helicopter completions, operations, and maintenance? From the smallest details to the highest pursuits—Metro Aviation is dedicated to redefining helicopter aviation.
Shreveport, LA. Incorporated in 1982 by Mike Stanberry, Metro Aviation is a 'family-owned, Louisiana-born' helicopter charter, flight training, and maintenance operation. Their entry into the air medical service business came in November 1983 when Metro purchased two used Hughes 500-D model helicopters and entered into a long-term agreement to provide helicopter ambulance service for Schumpert Medical Center here in Shreveport.
The rest, they say, is history—40 years in the making.
Quality Values. Metro Aviation's story is about people and persistence. Over the last four decades, Metro's President and CEO Mike Stanberry has been told his ideas were crazy and unrealistic more times that he can remember. His confidence in his team and ability to keep going when everyone else said "no," took Metro from a small trailer in Baton Rouge to the largest traditional air medical operator in the world. 
As an air medical operator, Metro provides highly skilled pilots and mechanics for programs across the country. Additionally, its Shreveport-based completion center outfits helicopters for not only air medical programs, but law enforcement, utility, and VIP customers.
"Few companies can provide the many services, dedication, stability, and excellence that Metro Aviation offers when it comes to owning and operating aircraft," says Mike Stanberry. "Metro currently operates more than 160 aircraft for hospitals, health systems, and ambulance companies in more than 28 states, coast-to-coast, including the District of Columbia.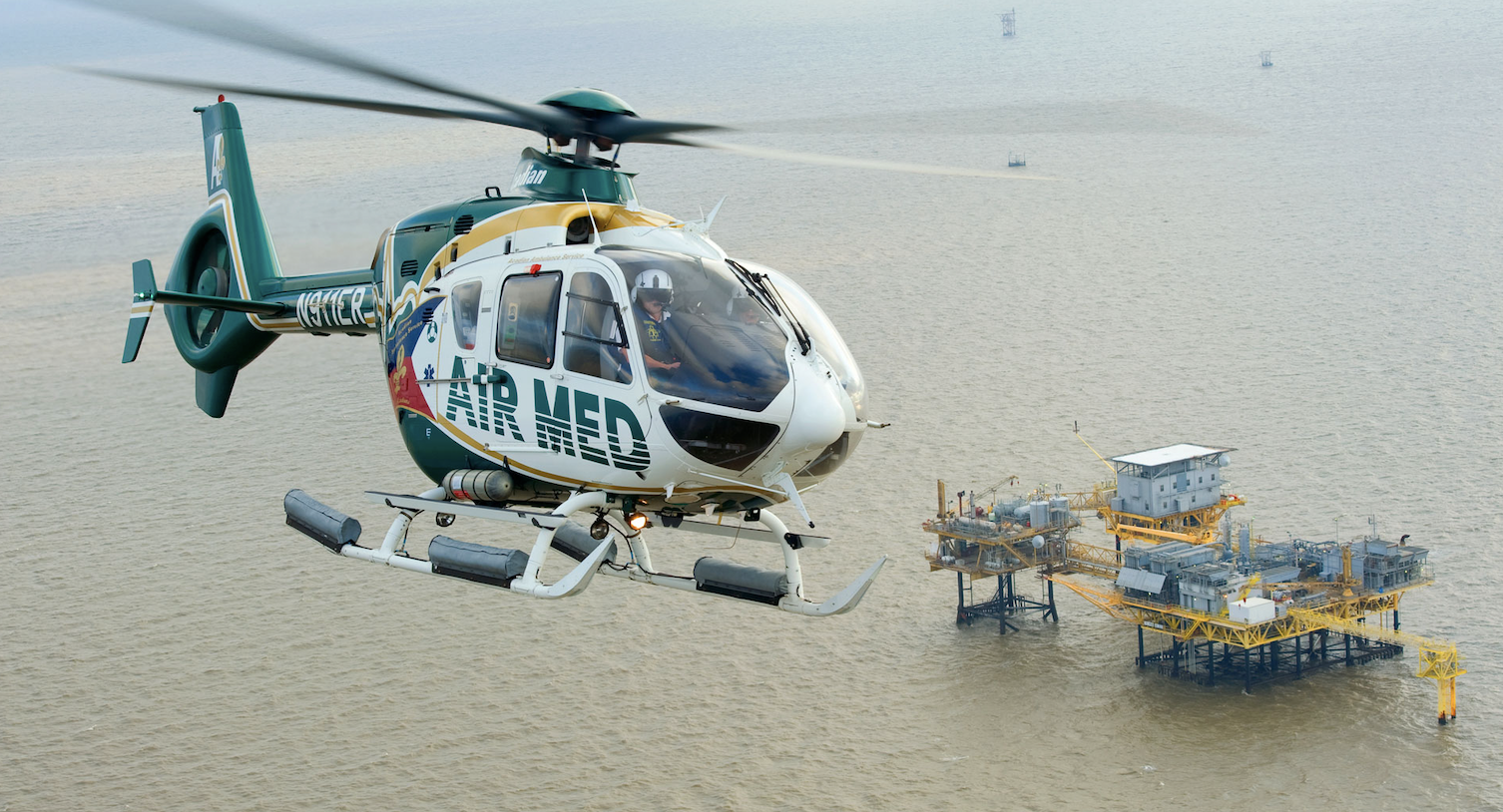 Starting with Schumpert Medical Center and continuing with every customer thereafter, Metro has remained committed to a simple, involved management style. Safety, quality, and customer service. "We are dedicated to providing safe, high quality aviation services for our customers so that they may deliver the rapid response needed for the stabilization and transport of adult, pediatric, newborn, and high-risk patients. Our hands-on approach often results in preventing potential issues and working through any areas of concern, all while capitalizing on any opportunities," continues Stanberry. "These basic values were instilled in 1982 and have remained in place ever since. Today, our clients benefit from a complete range of services catering to all their aviation needs and our experienced and dedicated employees ensure that our success is our client's success."
Stanberry and his team know they have something special, and it begins with people. "We often see our employees out in the community, coaching weekend little league games or volunteering for their church, wearing their Metro shirt," says Metro Chief Operating Officer Kenny Morrow. "They're proud of what they do, and that's something we value as a company."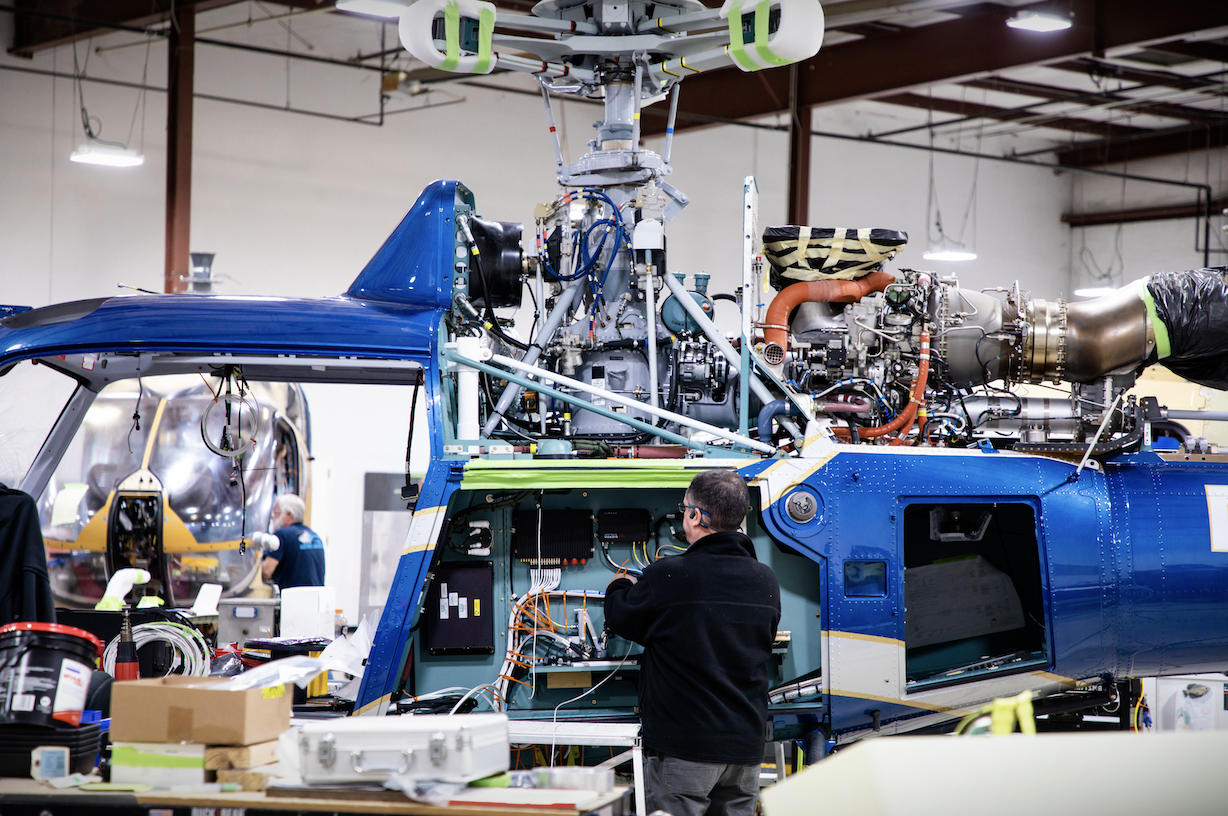 Metro employees are solid and perhaps the largest factor to the company's four decades of success. "Mike has an uncanny ability to hire the right people, and it's not just about the right people for the job, but the right people for our culture," says Marketing Director Kristen King Holmes. "Everyone genuinely cares about each other. We participate in meal trains when there's a new baby or a spouse is sick, take up donations when homes are demolished due to hurricanes, and Mike personally called more than 500 employees when they tested positive for Covid-19. Who else can say they got a call from the president of their company to check on them?"
Metro values its people and that mindset has led to a multi-generational workforce that includes parents and children, husbands and wives, all coming to Metro for employment.  Loyalty is rewarded and at Metro, a five-year employee is sometimes still considered a "newbie." Many of the Shreveport employees have two decades or more under their belt and an abundance of stories of how they worked their way up from counting parts to where they are now.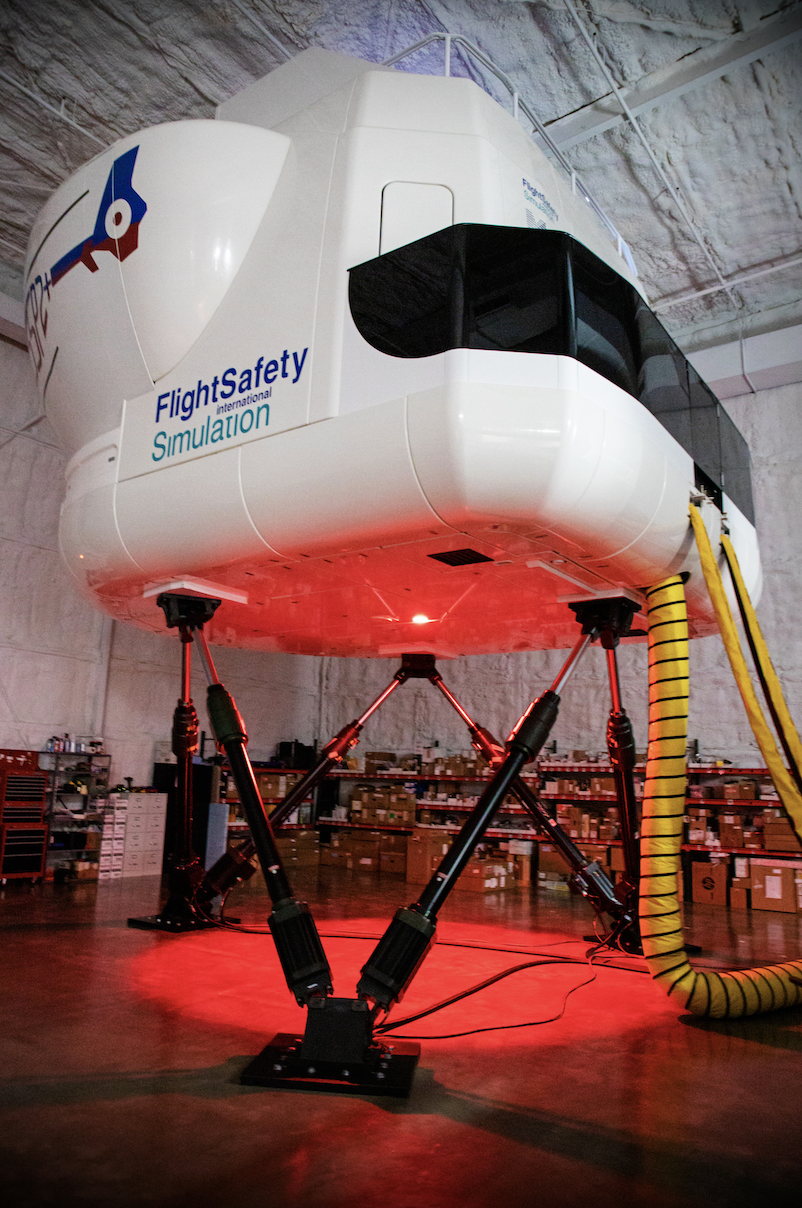 Aviation Industry Pioneers.
Across every one of Metro's services, each and every day, they pair creative problem-solving with the latest research to turn exciting ideas into breakthrough technologies and innovations that can transform and inspire their industry.
In 2007, Metro acquired the former Solo Cup manufacturing facility and relocated there from the Shreveport Downtown Airport, transforming the site into a comprehensive completions and operations facility with paint, avionics, machining, production, and installation areas. The facility has since undergone numerous expansions and is now home to a state-of-the-art training and operational control center. Today, the 180,000-sf headquarters in Shreveport is an FAA Certified Airframe Modification, Maintenance, Inspection, and Repair Facility fully capable of a complete range of modification and upgrade packages.
Completion customers include hospitals, universities, law enforcement agencies, utility services and fortune 500 companies; not to mention a few VIP customers here and there. "These customers are not just buying the aircraft," admits Stanberry. "Quite often, Metro Aviation not only provides the aircraft, but adds personalized installments, as well as trains the ground and flight personnel. We are a one-stop-shop when it comes to rotor or fixed-wing aircraft.
"We are pioneers in the aviation industry," says Managing Director Milton Geltz. "As such, we are often the first to do something. We are dedicated to providing cost-effective solutions for our customers. Regardless of the mission profile, Metro's solutions help all of our customers operate efficiently. That's why we have become a trusted source for helicopter solutions across the globe."
Geltz continues, "Our proven products offer improved situational awareness, precision, and reliability, enabling more frequent use. Many of the products we have created didn't exist. So, we created them."
Metro Aviation was the first air medical operator to equip its entire fleet with night vision goggles, as well as the ability to train their pilots using full motion simulators to prepare them fully for real-world situations and various flight conditions. Their pilots are also educated in human factors and decision-making, including inadvertent instrument meteorological conditions training, crew resource management, and crew coordination. In addition to pilot training, maintenance technicians receive recurrent training throughout the year.
Safety measures adopted by Metro, all of which are industry firsts, include an operational control center for flight following utilizing certified dispatchers, pilot risk assessments conducted prior to each flight, quarterly aircraft and annual simulator training, lightweight aircraft recording systems and flight data monitoring, as well as autopilot, terrain awareness, and ground proximity warning system training, among others. Each Metro aircraft is equipped to provide immediate alerts and warnings, as well as push-to-talk communication.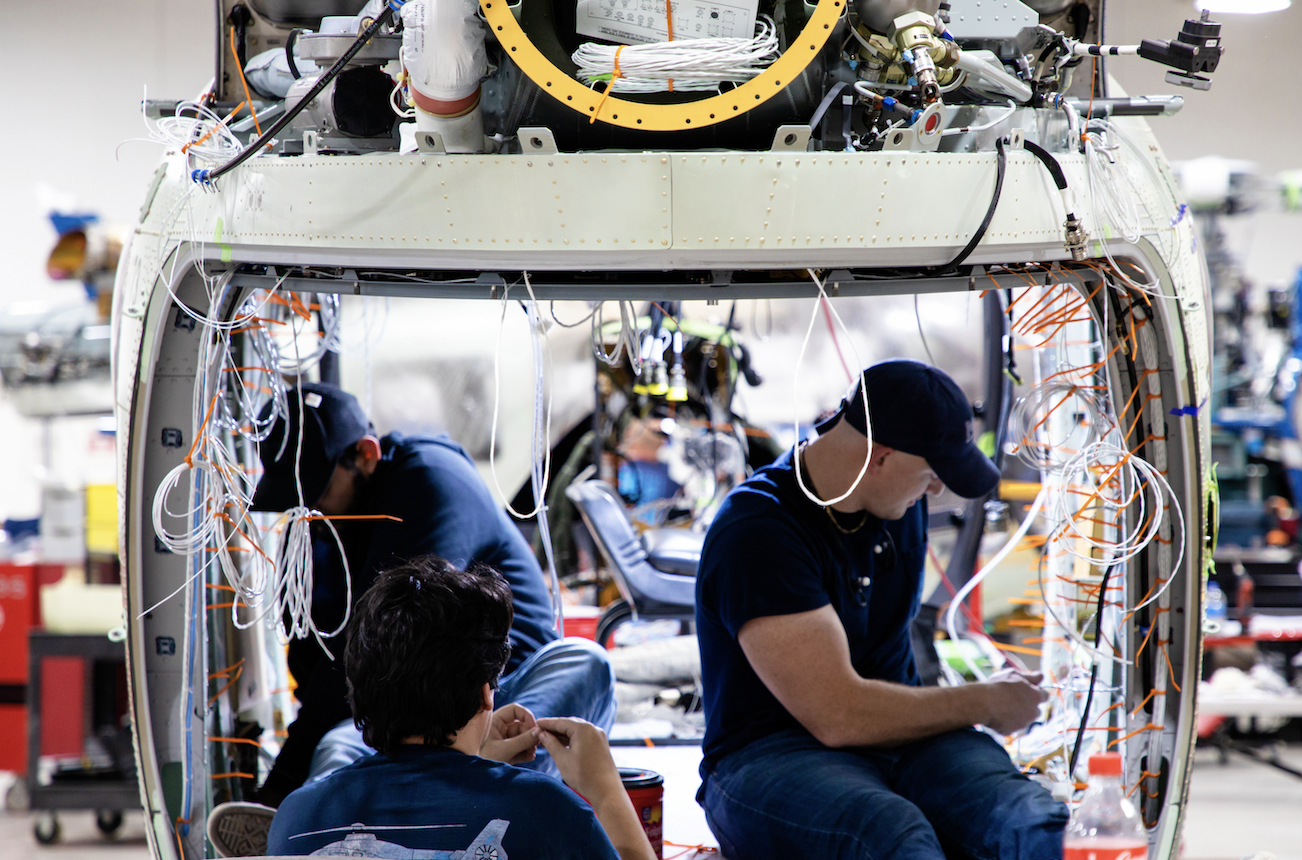 "We work on the cutting edge," says Geltz, "redefining our industry with innovative ideas, research, and advanced transformative technologies in order to create a safer, more efficient aircraft for our customers and the industry."  
With such innovative, state-of-the-art facilities, Metro Aviation is in the unique position of being both a completions center and an operator. As such, they understand the needs of their customers, who are often operating in remote locations, at night, and under adverse conditions. Metro's reputation for attention to even the smallest details and complete customer satisfaction is what sets them apart in the industry.
"Our team does it all," says Morrow. "We participate in everything from customer listening and engagement, all the way through to design, development, and delivery of the final product. The work we do to help shape the future of aviation may be complex, but the values that unite us as a company are not. Simply put, our values reflect who we are and what we commit to—as individuals and as part of a larger, Metro Aviation culture."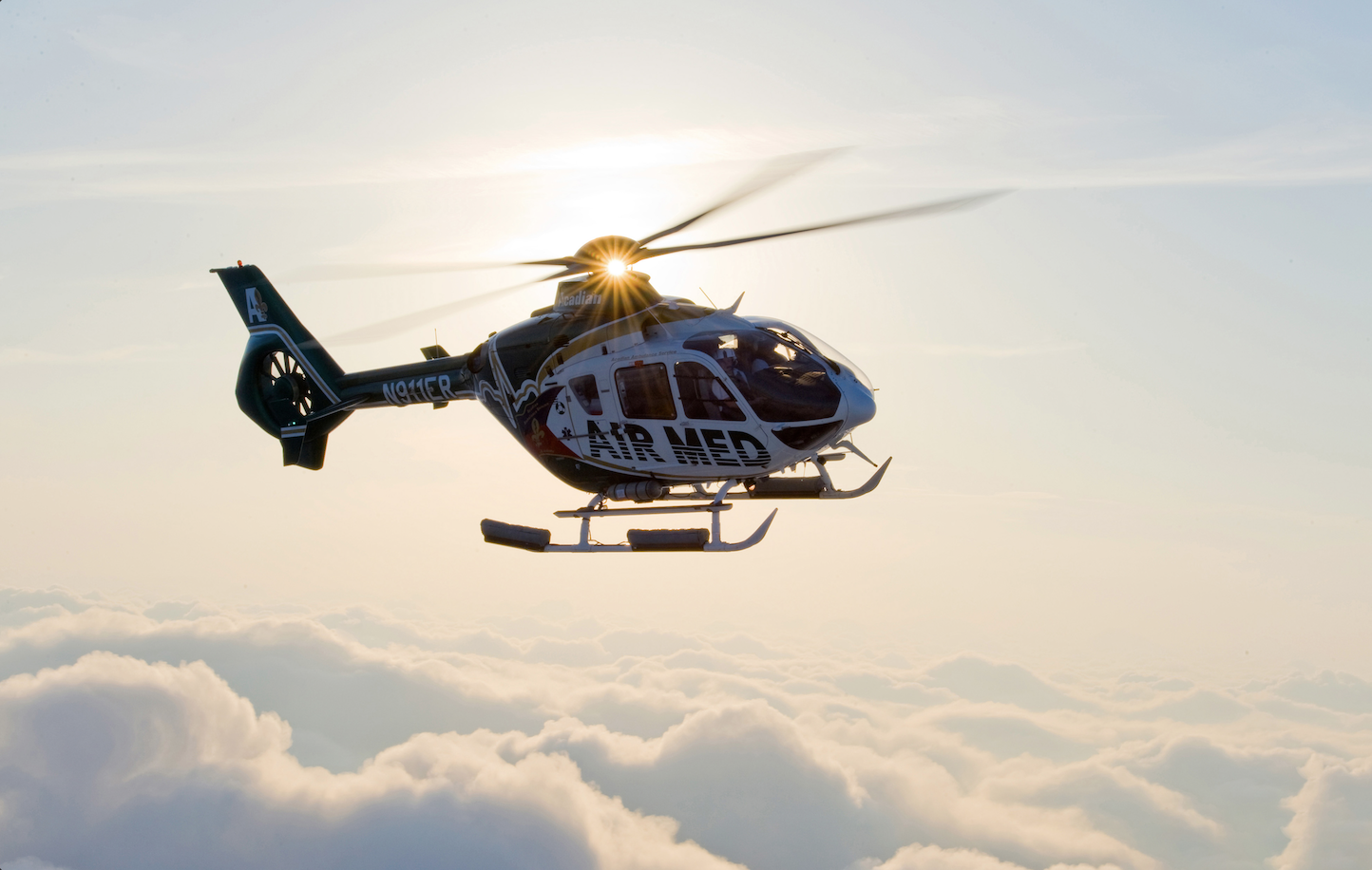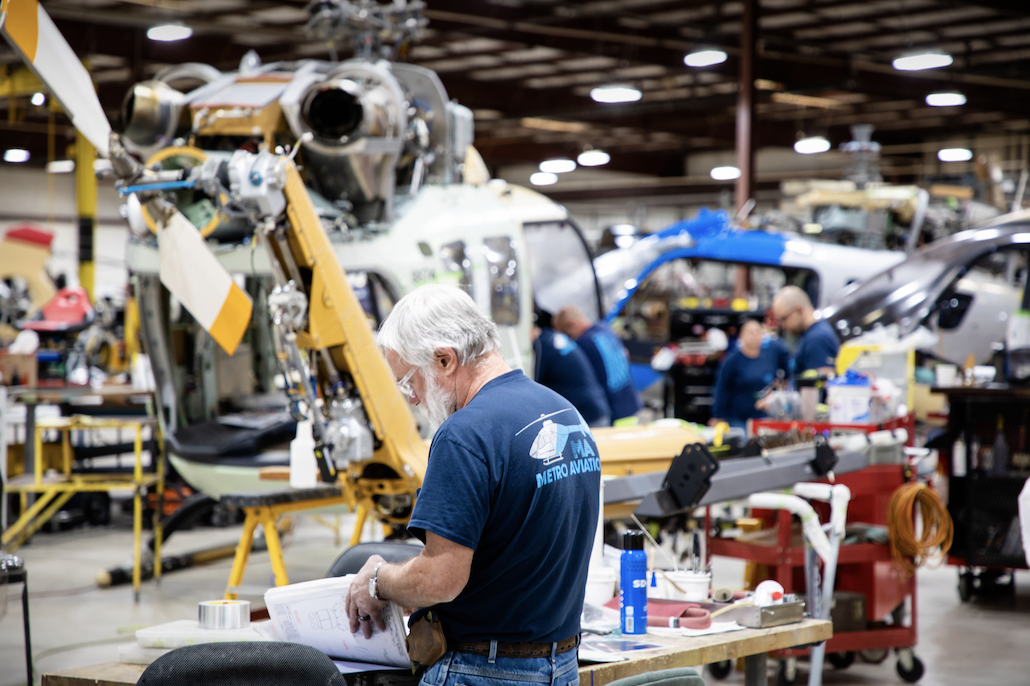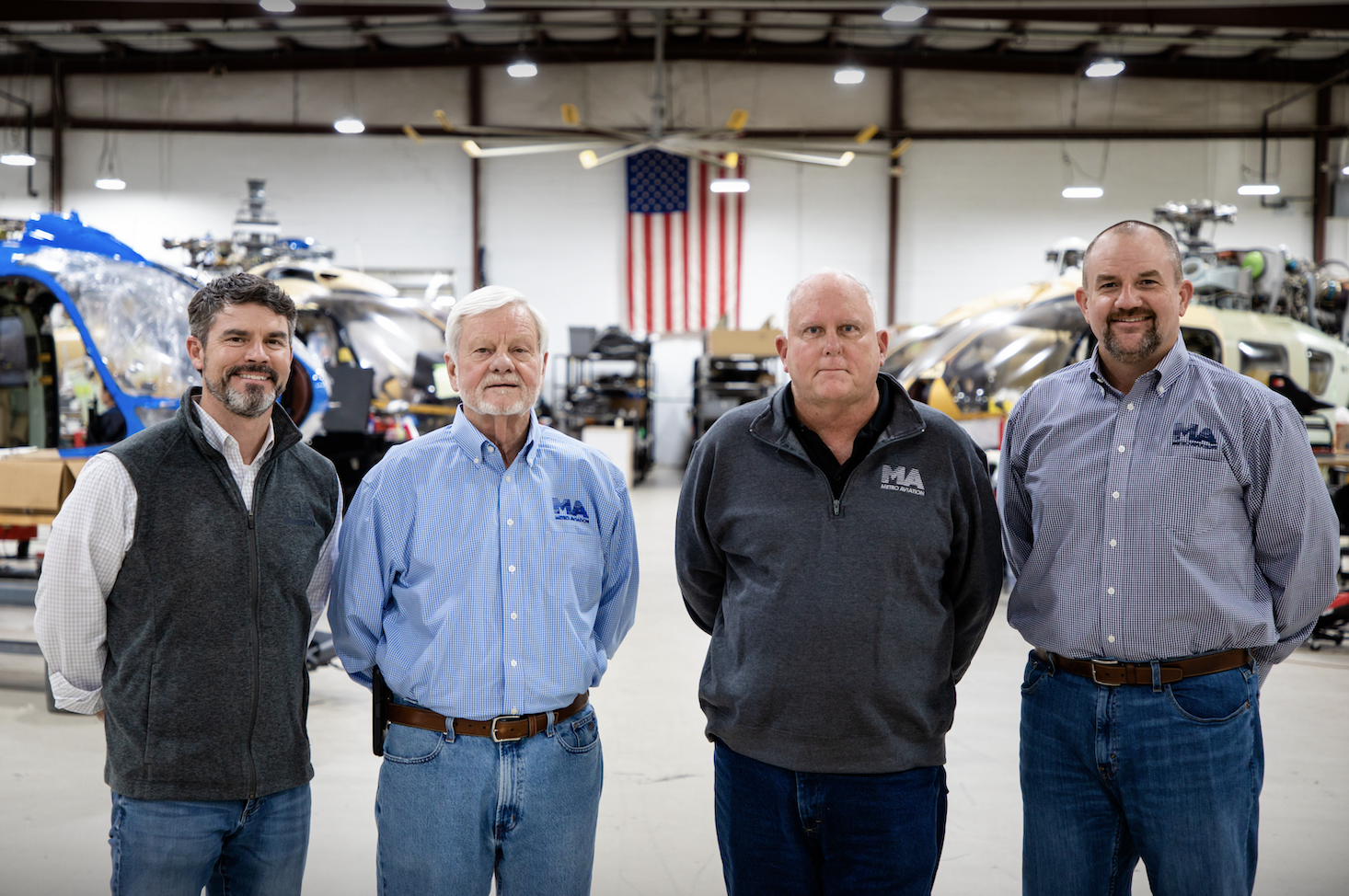 Looking to the Future by Building on their Past
Even after 40 years, Metro is constantly growing their capabilities and expanding their reach. Today, Metro holds more than 30 Supplemental Type Certificates (which is like having a U.S. Patent) and completes about 35 aircraft each year for both U.S. customers and global clients. "This accomplishment says a lot about who we are," says Vice President Todd Stanberry. "Especially considering that we started with three employees in 1982 and have nearly 1,100 employees today. And, as the world faces the realities of ever-increasing costs, and the aviation industry looks for a sustainable path forward, Metro Aviation is in a unique position to make a positive impact on the future by bringing an elevated perspective to help lead the way. Our resources, knowledge and experience give them a greater grasp of the challenges ahead."
Metro Aviation is aware that perspective changes everything, and a shift in viewpoint can broaden horizons, shape new possibilities, and bring clarity to the bigger picture. "Metro is innovative for—and with—their customers to drive more sustainable solutions that solve unique aviation challenges and pave a better path for the industry," says Morrow. 
Both Stanberry and Geltz agree. 
"Across the industry, Metro is advancing new and expanded efforts in sustainability, and many industry leaders, including their competitors, look to Metro for technologies and solutions to help meet lofty aviation goals," admits Stanberry. "Especially when it comes to sustainability. From artificial intelligence to hydrogen-powered aircraft, Metro Aviation hopes to seize new opportunities and rise to the responsibility."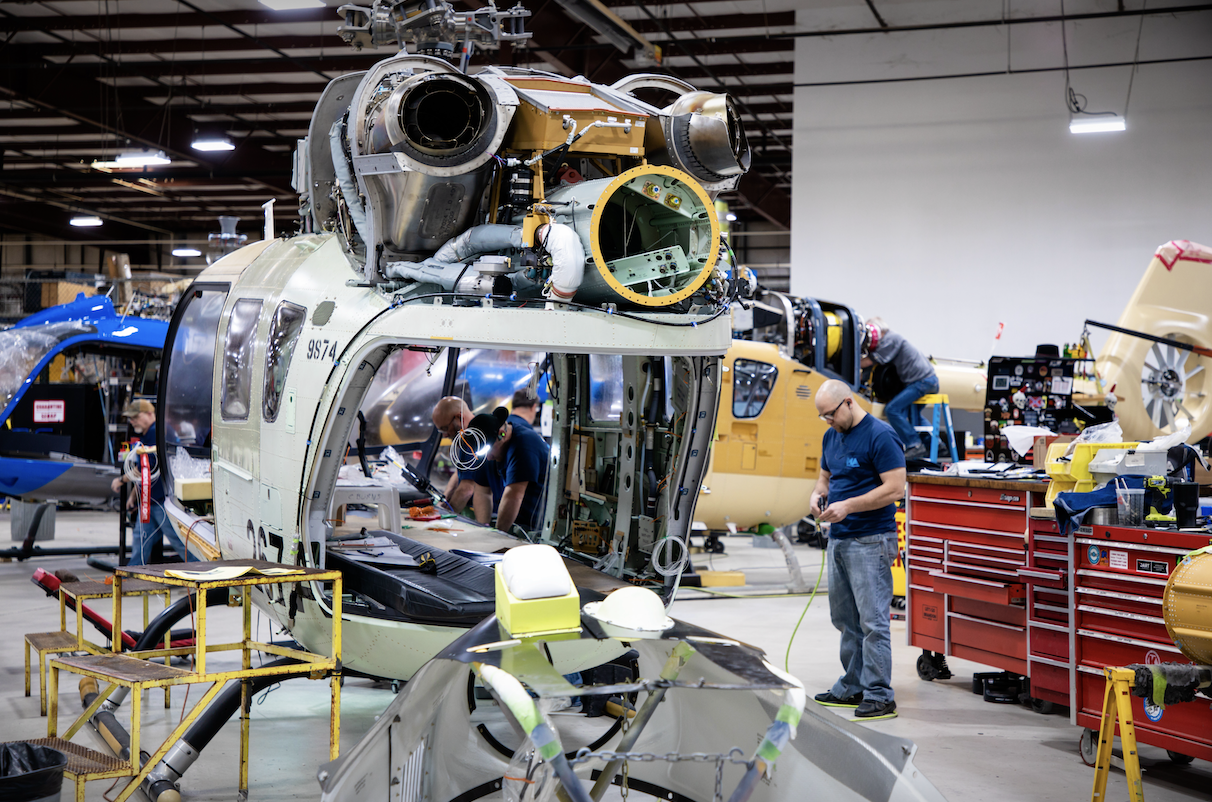 Metro is clearly up to the challenge. Stanberry believes "that by bringing together the brightest minds to solve some of aviation's biggest challenges and given the breadth and depth of our reach across aviation, we are in a unique position to make a difference on every front." 
As Todd and Kenny continue to step into their roles as the next generation of Metro, they are putting a heavy emphasis on people. In the past few years, they've dedicated time and resources to growing the leadership team as well as identifying and growing leaders from within the company.
"My father grew Metro into an amazing company, all from a single-wide trailer in Baton Rouge. It's hard to imagine the sweat and tears that have gone into making Metro what it is now and, in a sense, we're just getting started," says Stanberry. "As I look toward the future, I know we will continue to be changemakers, rebels, and disruptors, and our success will continue to be defined by our people. We've built quite a team and I personally can't wait to see where we go next."
Metro Aviation is truly redefining helicopter aviation—right here in Shreveport—one helicopter at a time.