Shreveport native Jordan Davis is a mainstay on country radio with song "Buy Dirt," his collaboration with five-time Entertainer of the Year Luke Bryan. Davis was nominated for the 2022 CMA Awards for both Single of the Year and Song of the Year. Jordan Davis wrote the song with his brother Jacob Davis and brothers Josh and Matt Jenkins. Jordan has played the Grand Ole Opry and arenas across the country. But there is one venue he still longs to experience — Shreveport's Municipal Auditorium. "I don't think I have ever even seen a concert there," Davis said. "I'm sure my dad would tell me I am wrong. But that's such a special room."
Before a recent concert in Omaha, Nebraska, the 34-year-old singer-songwriter reflected on his childhood in Shreveport and the city's rich musical heritage that helped shape who he is today.
His upbringing "was about as ideal as you can get." "Me and my brother were talking about it the other day," he said. "We played all-day wiffle ball tournaments in the summer in our neighborhood. We rode our bikes down there. We spent our weekends at Cross Lake, and my dad would get the boat out. We went to minor-league baseball games all summer."
Jordan's mother, Luwanna Davis, still remembers those days in the Broadmoor neighborhood, close to A.C. Steere Elementary School. "We found an older home and were fortunate enough to purchase it," she said. "We raised our three kids there. We talked about moving out to Ellerbe Road. When you get your kids to a certain age, you think about upgrading. But that was a long way to town."
"We had sweet neighbors. When Jordan or (his older brother) Jacob wanted to ride bikes to someone's house, I would call their folks and let them know they were on the way. And they would call me to tell me they were on the way home."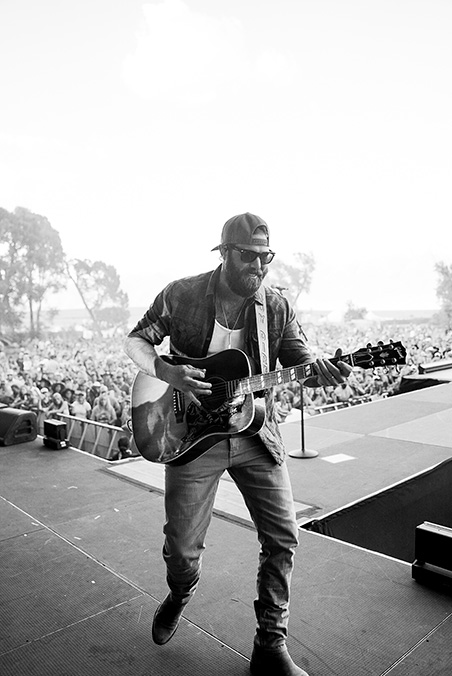 Jordan's All-American upbringing didn't include shows at the Louisiana Hayride, but like Hank Williams Sr. and Hank Jr., country music and songwriting were a family tradition.
"My uncle was singer-songwriter," Davis said. "Country music was always part of the family. I didn't get into it until after college when I saw Don Williams at The Strand. But you can't love country music and not know how Shreveport impacted the genre."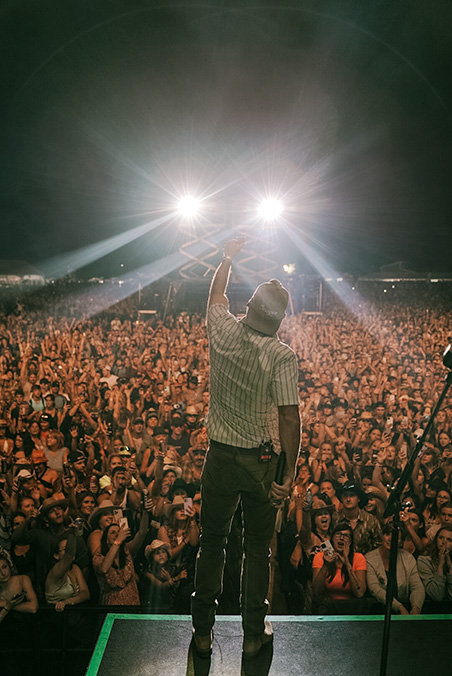 Jordan's family not only loved country music when he was growing up, but all styles of music. It's another element
of his upbringing he credits to his hometown. "I don't think I would have grown up in such a musical household without living in such a rich musical city," he said. "From an early age, my dad would talk about the Hayride. He was a big Elvis Presley fan. He had so many Elvis stories, about him being in Shreveport. As I got older, I was close enough to pick up Pat Green in my middle school years. And being in Louisiana, the Southern rock'n' roll — the Allman Brothers and Tom Petty. Being around a musical family, there was always some I was dipping into that I'd never heard."
Davis said he remains a fan of many of the artists his father introduced to him, including Elvis, Kris Kristofferson, and Jim Croce. Looking back, he recalls the one artist he would have liked most to see in the historic Municipal Auditorium. "My dad was big John Prine fan," Davis said.
"He got me into Prine early on. Seeing someone like that there would be really cool. There's such a storyteller vibe to that room."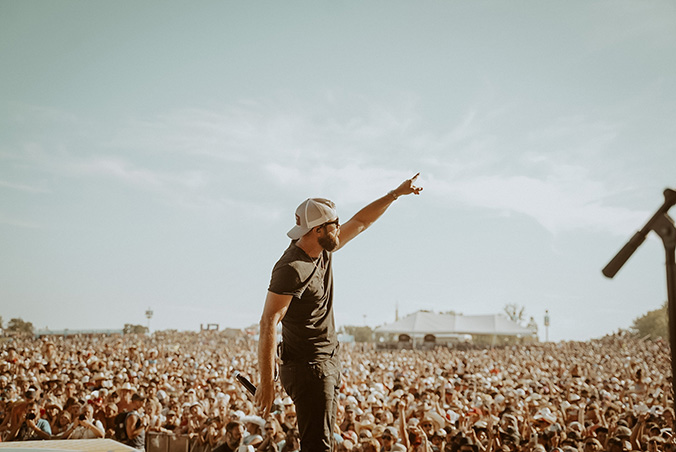 But his greatest influence to become a songwriter was even closer to home. "I really think it was my uncle having such an influence on me and my brother, Jacob," Davis said. "We always knew you could make a living writing music. We knew it was a path for us, and that we had a gene for it." Jordan graduated from C.E. Byrd High School in 2006. Marilyn Prothro, assistant principal at Byrd, has followed Davis since his days as a Yellow Jacket. She saw him in concert most recently in June at the Brookshire's Grocery Arena in Bossier City, when he opened for Brooks & Dunn.
"Jordan was an all-around great guy," she recalls. "He excelled in football and baseball. He always had a smile. He always helped everybody, and he always had lots of friends. He's still that same kid he was in high school." That, too, is part of the family tradition, Prothro said. "His whole family is like that," she said. "He comes from good people. His brother, Jacob… he's amazing too. And their younger sister, Gentry. I tell them, 'You boys are amazing, but Gentry's got my heart.'" Stephanie Spring was Davis' English and drama teacher at Byrd. "He was a good student, but definitely loved to make people laugh," she said. Prothro and Springer both celebrate Jordan's success, even if they didn't see it coming. "Oh my goodness no," Prothro said. "I mean, I knew he'd be successful. He's a fantastic kid. But this is so exciting."
"I am not surprised he's in a creative field," Springer said. "I didn't know about his passion for writing and music. But it's not surprising that he found success in it." Luwanna saw a quiet confidence in everything her middle child did, even if she didn't see stardom back then. "You knew he was artistic, but this direction that he's taken, I would have never ever thought that," she said. "Jordan was a leader, but he wasn't a forceful leader. People just wanted to be around him and do good because they liked him." After Byrd, Davis moved to Baton Rouge to go to LSU. He got a degree in environmental science, one of his mom's requirements before he pursued his dreams. "The rule was you have to get a degree, then go be a rockstar," Luwanna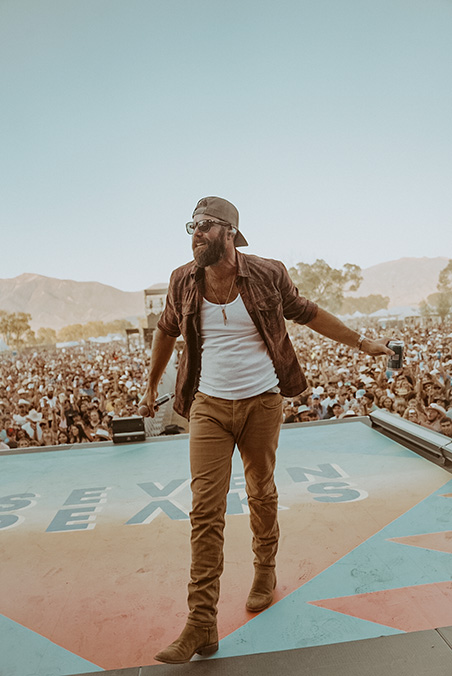 said. Jacob moved to Nashville in 2010, and Jordan followed his brother there in 2012 with his dream of becoming a songwriter.
"He loved his brother," Luwanna said. "The boys were two years apart. They were always best friends. Whatever Jacob did, Jordan wanted to do too."
But performing was something of an afterthought, Jordan said. "I never dreamed I'd be an artist," he said. "But after six years and no money, I needed to figure something out. I was bartending at night and writing songs in the day. I said, 'I don't know how to do this, but I've got to start playing shows. I am going to do this artist thing and see if it works out.'"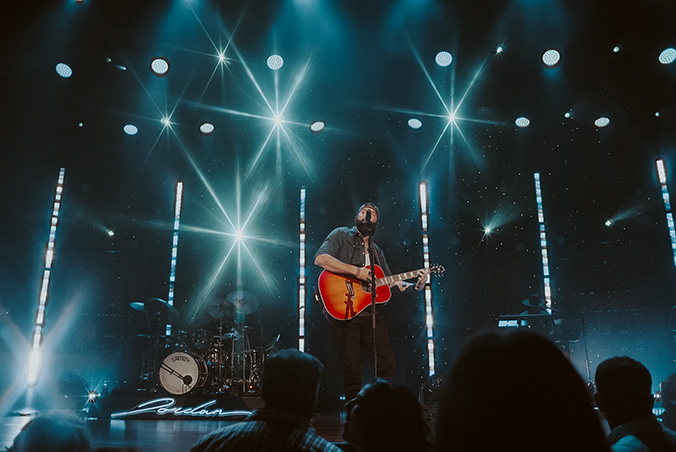 It did work out for him, with the help of people like Stephanie Wright at Universal Music Group, even if the beginning was a little rough. "I went in and played her a song," Davis said. "She said, 'I want to see you play a concert.' I'd never played a show before. I didn't tell her that. I told her I had done a show. She knew, though. She said after that first show, 'You're really green.' But she still believed in me." Another one of those believers was Robert Filhart with ASCAP. Luwanna recalls having dinner with Filhart on the first trip she and Gentry took to visit the boys in Nashville.
"I told Robert, 'I can't believe Jordan has moved here'," she said. "There was no glimmer of hope he was going to be OK. Robert said, 'Mrs. Lou, have you had to pay any of his bills?' I said, 'No, but I don't think he eats right.' Robert said, 'He stopped out there, and he's chasing a dream — living in Nashville, writing songs and getting into rooms with good songwriters."
Davis said that to this day he remains more of a songwriter than a performer. But he has found the right people to develop both sides of his talent.
"Nobody will ever say I am a great guitar player, but I can get around on one," he said with a dry laugh. "Every songwriter is an artist. It's always been there. I just had to find the right people to bring it out in me. Now I am too far in it to turn around."
Davis released his first album in 2018. The record produced three number one hits: "Slow Dance in a Parking Lot," "Take It From Me," and "Singles You Up." The album propelled him into the national spotlight. But the name of the album came straight from his roots. "My first album is called Home State," he said. "It comes from my upbringing in Shreveport, those high school years, and the stories that come from those years. As I was naming the album, Louisiana kept coming to mind." Home State put Davis on the fast track to country stardom. But as that train was pulling out of the station and picking up steam, the Covid-19 pandemic in 2020 put the brakes on and slowed things down a bit.
"I was fortunate enough when it hit
that I was already a few singles in," he said. "It didn't affect me as much from a professional standpoint. I think, for me, it put me in a weird headspace. I'd never been home that much. It was a weird transition, even for my wife for me to be around that much. Not to mention dealing with a pandemic and the shutdown. It was tough for us."
To cope with the pandemic, the social unrest at the time, and an unprecedented election cycle, Davis turned to writing again. The result was his follow-up EP, Buy Dirt. The title track is a collaboration with Luke Bryan, a contemporary he listened to on the radio growing up. Their friendship grew through the years as they ran into each other at awards shows and golf courses. The lyrics reflect their shared values about life, Davis said, and he is proud of the results. "I am hoping to win a CMA with that one," he said. "To be able to have a song with him is really cool." Buy Dirt also features Davis' short version of Prine's song "Blow up Your TV."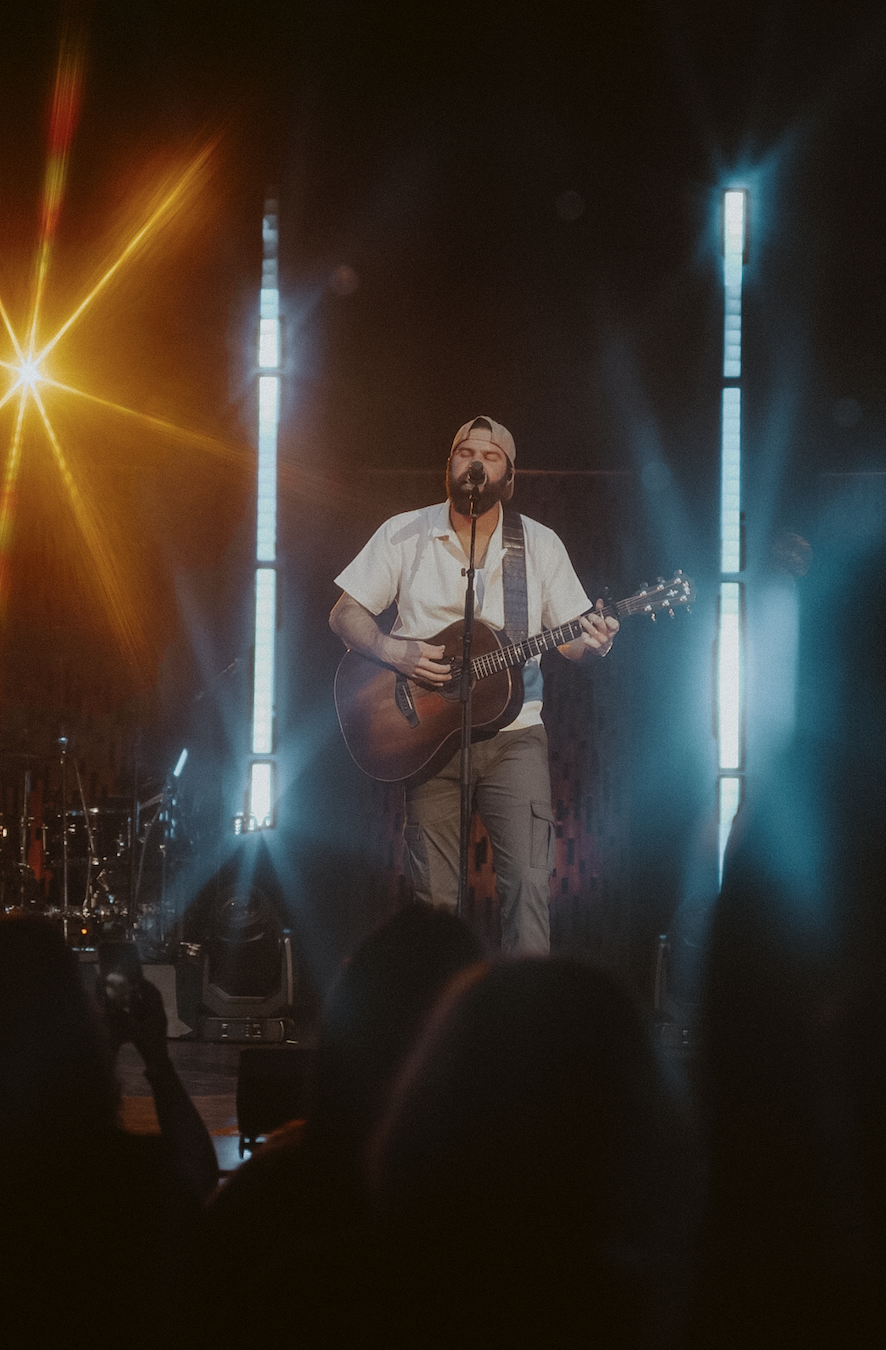 "The best is John Prine," he said. "He's the reason why I fell in love with the art. If I had never found him, I don't know that
I would have pursued music. He passed before I could meet him. I start 'Buy Dirt' with my way of thanking him for the influence he had on me. It made me feel good to pay homage to him."
Davis enjoys collaborating with other artists, including Julia Michaels, and his recent release, "Midnight Crisis" with Danielle Bradbery, who won The Voice in 2013.
"Danielle is unreal," he said. "She is a great person. 'Midnight Crisis' is one we both love. I loved getting to work with her. It was really organic and never felt forced." He looks forward to more collaborations in the future, even crossing genres. "Julia (Michaels) is more on the pop side, which is cool," he said. "I look at artists outside country music. Alicia Keys is one of the most talented musician-singer-songwriters to live. That would be a dream collaboration. But you've got to have the song. If you have the song, you'll find who fits it right."
And Davis believes having the right song means having a great story, no matter what genre you sing in. "The story is the key
to any great song," he said. "What's cool about the people from Elvis Presley to Kris Kristofferson is their unique way of telling a story. John Prine tells story totally different than Elvis. It could be the same topic, but it's the way they go about it. That's what I try to carry on. I try to tell stories in a different way that can resonate with listeners and reflect where I am coming from."
And Davis will always be coming from Shreveport and his north Louisiana roots. It's why he calls his fan club The Parish.
"I don't think there is anybody else more proud to be from Louisiana than me," he said. "I am a very proud Louisianan. I am proud of my hometown. I try to carry a little of that everywhere I go. It has given me so much. Not just the childhood and so many friends and memories but growing up in a city that's so rich in country music history. That's just a way for fans to get to know me a little better."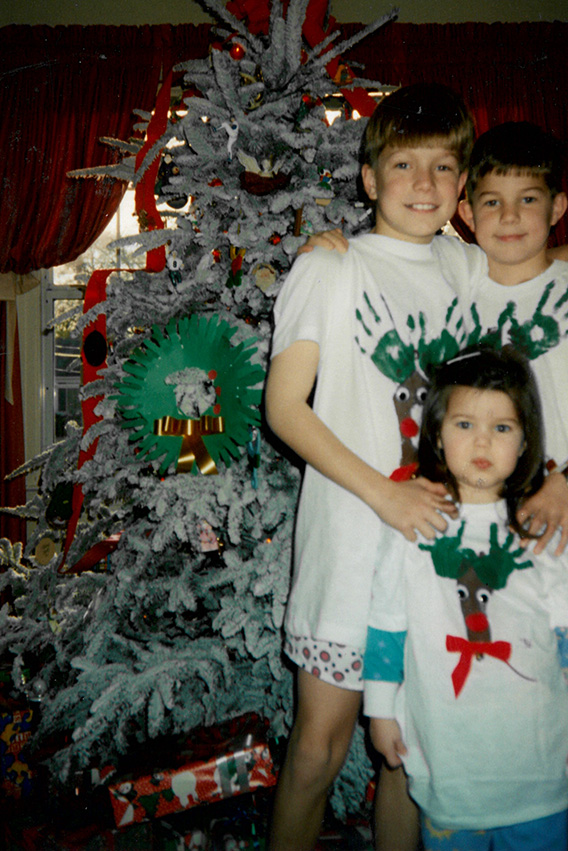 And he still stays true to those roots in his work. "I'll be sitting in a songwriting room with someone, and they'll write, 'We'll be flying out past that county line.' I'll be like, 'I'm from Louisiana. We don't have counties. I can't sing that.'"