GREATER SHREVEPORT MUSIC TEACHERS ASSOCIATION
 Celebrates 60 Years of Making Music
If you lived in Shreveport/Bossier area long enough and you or your children took private music lessons, chances are your teacher was a member of the Greater Shreveport Music Teachers Association (GSMTA). Your teacher probably introduced you to all kinds of music festivals and competitions, where you met other parents, sat through numerous recitals and concerts, listened to many little wonderkids, and maybe even traveled to state competitions. So, what is Greater Shreveport Music Teachers Association?
Greater Shreveport Music teachers Association was founded and affiliated with the Louisiana Music Teachers Association and Mu-sic Teachers National Association in 1962. Sixty years ago a group of independent music teachers was united with the mission to im-prove teaching methods, encourage participation in MTNA and LMTA Certification programs, develop higher degrees of musical education and culture in the community, and broaden social re-lationships among members. For sixty years this group has been an excellent asset and a resource for this community, uniting mu-sic-teaching professionals.  Our members teach in all types of settings, including churches, private and state schools and colleges, and in independent pri-vate studios. Two of our founders, Martha Bordelon and Billie Leach, are still teaching piano and playing for church services. Music-making is truly a lifelong skill and joy. With dif-ferent educational backgrounds, vary-ing from incomplete undergraduate up to doctoral degrees in music performance or music education, our members share many professional opportunities for continued education through local, state, and national confer-ences, collaboration, networking, ongoing training in pedagogy, repertoire, and new technology and web trends. Aside from continued education, GSMTA members also have legal and business support, discounts for office supplies and auto and life insurance. The association has been closely working with local churches, businesses, and music stores. First Baptist Shreveport, First Presbyterian Shreveport, Kings Highway Church, Broad-moor United Methodist, Asbury United Methodist, Centenary College, LSUS, BPCC, Pendley's Piano Gallery, and Shreveport Music are just a few of the favorite and supportive partners of the GSMTA. Throughout the last couple of years of Covid shutdowns, GSM-TA did not miss a beat (pun intended!). Our members were able to hold online competitions and festivals, online conferences and workshops. Parents and students were able to watch the perfor-mances through streams and recorded videos. Now that we are back to somewhat normal, GSMTA is picking up the tempo (an-other pun!), planning events for the upcoming school year, active-ly recruiting new members, and connecting seasoned educators with those at the beginning of their careers.
GSMTA is as vibrant as ever, focused on providing a more musical future for students and the community! New members are always welcome.  www.gsmta.org
BY GULYA CHANDLER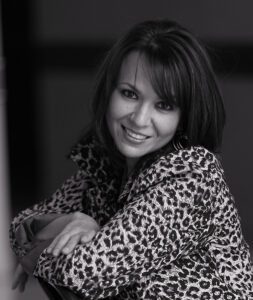 Gulya Chandler, Ed.D., NCTM, is President of GSMTA and Professor and Music Program Director at Bossier Parish Community College. Photos courtesy of GSMTA.