an Organization You Need to Know About.
BY ADAM BAILEY
Bossier City. Take a stroll down Viking Drive in Bossier City, and hopefully you'll notice the headquarters of a non-profit organization that serves currently serving active/guard/reserves military members in the Shreveport-Bossier community and reaching around the world. Its name— The Every Warrior Network. What is it? Simply put, it's an organization comprised of civilians supporting our military community. And if you don't know about them, you should.
To say they are doing great things for our military doesn't begin to tell you what they are all about.
Prior to 2014, Trey McGuire, the Founder and Director of Every Warrior, began noticing a trend—and that trend was unacceptable to him. While he was serving in his local church, he saw that the more military service members he met, the more he noticed that they were alone. And that was unacceptable to him, and he set out to do something about it.  So, around Thanksgiving of that year, he organized a potluck holiday dinner for active military members who did not have a place to go. According to McGuire, "I wanted to show them some love during that time."
That initial Thanksgiving meal was held at the Old Reeves Marine building—where approximately 200 military members and families were fed. Afterwards, while cleaning up, McGuire and company hatched a plan to incorporate an organization with the mission to "support, connect, equip, and mobilize the very core of every warrior." McGuire recalls, "I made a few phone calls, raised a little bit of money, got as many turkeys as we could find." 
Soon after the very first Warrior's Thanksgiving Feast, Every Warrior Network was formed. In May of 2015, the Network began with "a passion to serve military members by building relationships with men, women, and families to meet their emotional, relational, physical, mental, and even spiritual needs. The Network's actions reflect their motto that "This Is Family" as its heart and soul. 
 "Our mission is not about buildings, it's not about our events. Our mission is to make sure that every single service member that's hurting finds love, care, and knows that we have their back," says McGuire. "We want to be that family for them—that herd of support around them—so when life happens, they get the opportunity to go through it with people who really do care for them."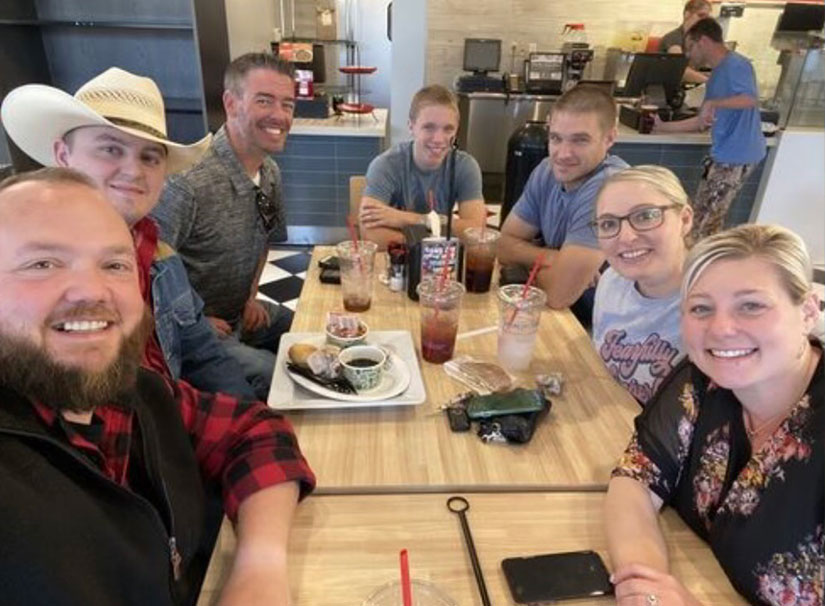 In addition to their Thanksgiving events, which served upwards of 6,000 Warriors and families between 2014 and 2022; Every Warrior Network provides counseling services, financial support, a free venue space, disability support, food insecurity support, job location services, volunteer opportunities, and transitioning services, and a Warrior Warehouse—which provides temporary household items for moving military families.
In essence, according to McGuire, 'family' has become the identity of the Every Warrior Network—and out of that identity, they have identified multiple things that they believe their Warriors bring to the table. A culture of radical and selfless care, born out of the very pain and experiences of Trey's personal life, has become the foundation which they build on to help Warriors around the world. This culture is one that fights for every Warrior to understand the fact that their own personal experiences are not just what has happened to them, but rather, is what prepares them to use their God-given abilities to influence their world around them.
And while the Warrior's Thanksgiving Feast is what they've been known for—it's not what they are all about. In truth, Trey McGuire is a civilian leading a military support organization and he, alongside their entire team, strives to have the utmost of integrity so the constant rotation of leadership feels comfortable to continue to allow them to operate in-and-around their installation. 
Every Warrior is also affiliated and partnered with many organizations throughout our area, including the Bossier Chamber of Commerce, the Greater Shreveport Chamber of Commerce, Riverpark Church, Broadmoor Baptist Church, Barksdale Federal Credit Union, Origin Bank, Clint Davis Counseling, the Simple Church, multiple Rotary Clubs, and more.