Neighboring Support Shines as Help Arrives from Across the Nation to Aid NWLA during Historic Power Outage
By Kim Condon
Northwest Louisiana has often placed itself at the forefront of relief efforts when other regions in our state faced weather-related disasters. However, in an unexpected twist of fate, it is now our region that requires assistance after a recent storm wreaked havoc on our communities. But amidst the chaos, there is a glimmer of hope as we witness an outpouring of support from near and far.
With hurricane-force winds causing extensive damage to the power delivery system, nearly a quarter of a million residents found themselves without electricity. The magnitude of the situation was almost surreal. SWEPCO, our local utility provider, wasted no time in requesting aid from neighboring utility service providers, preparing us for potentially prolonged power outages.
To our amazement, crews from states like Ohio, Texas, Indiana, Michigan, and Kentucky arrived promptly, ready to lend a helping hand. Utility trucks with license plates from as far as New York rolled into town, reminding us of the immense scale of this collaborative effort and the solidarity extended from distant places. It's heartwarming to witness how strangers can come together in times of crisis, reaffirming our faith in humanity.
The restoration of power is not merely a matter of convenience; it is a matter of urgency for our community's safety and well-being. Power outages disrupt lives, causing inconvenience, discomfort, and even posing risks to those reliant on electricity for medical equipment or essential needs. Thankfully, a combined workforce of 3,000 linemen and workers have been tirelessly working 16-hour days to restore power as quickly and safely as possible.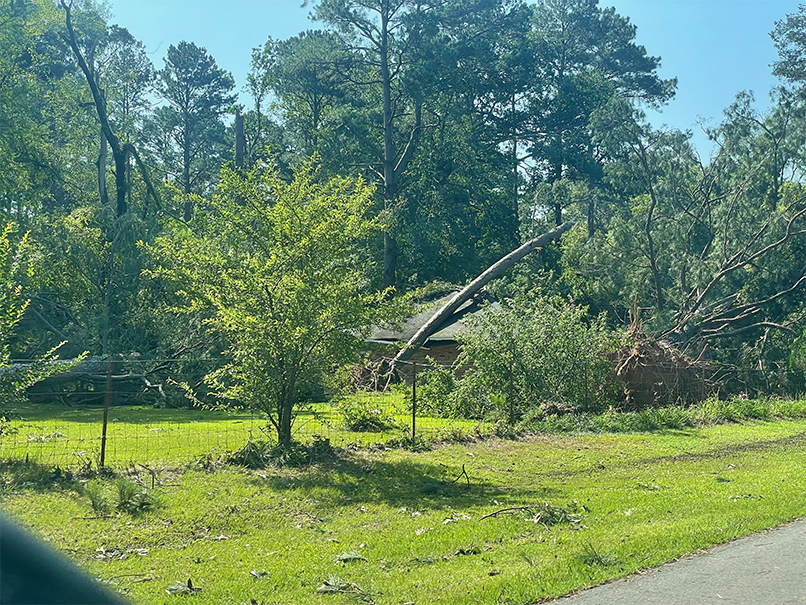 As of June 19, SWEPCO has successfully restored service to approximately 138,000 affected customers, but around 112,000 still remain without power. To compound the challenges, NWLA is now facing its first heat advisory, adding additional hazards to the relief efforts. However, in a remarkable display of care, Southern Hydrate's rapid response mobile IV hydration team is on-site, ensuring the physical, cognitive, and mental well-being of the workers with hydration IV packages. It's heartening to witness such thoughtfulness amidst these trying times.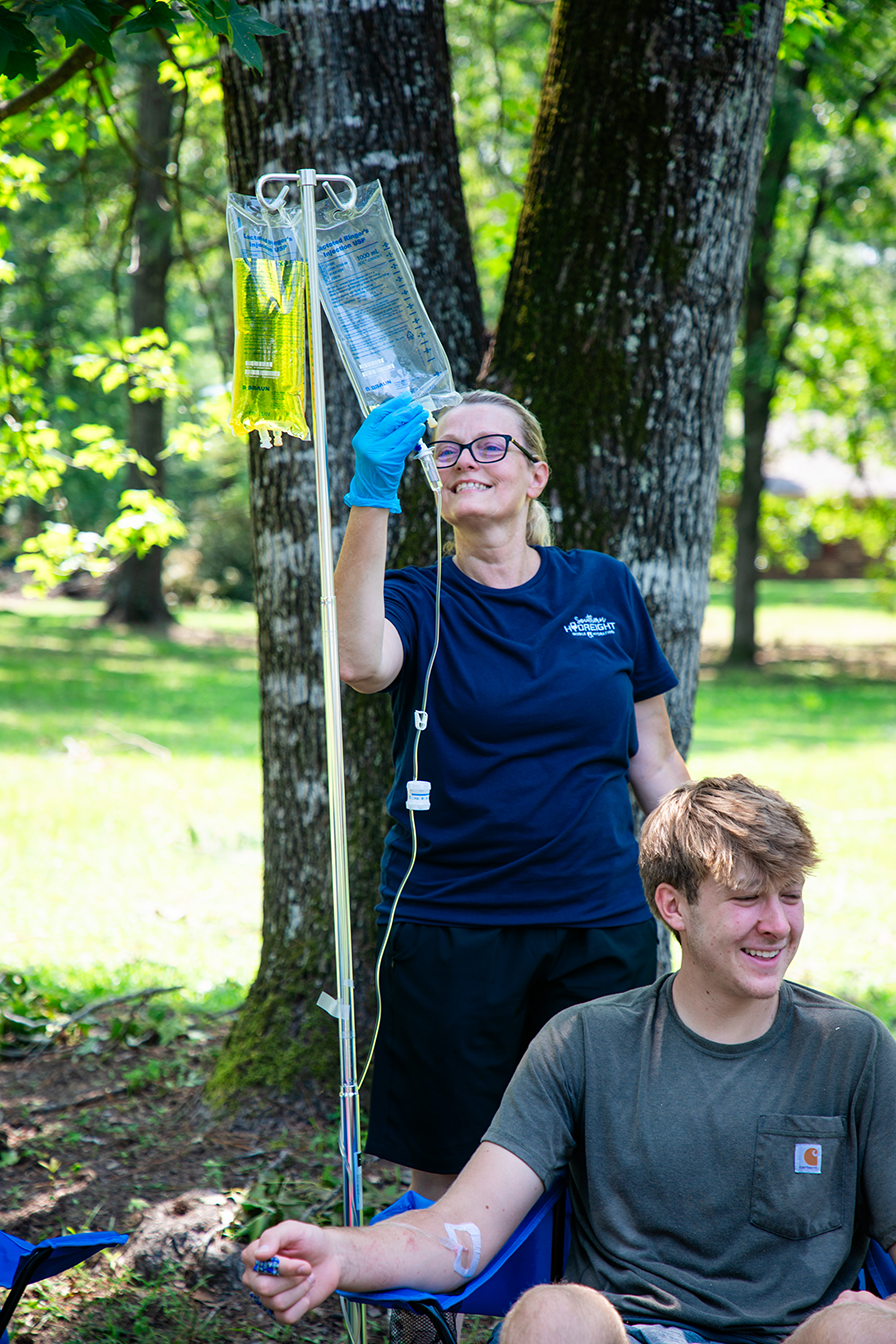 In light of this situation, it is essential that we, as residents, do our part to support the recovery efforts. For the safety of both residents and repair workers, SWEPCO urges us not to approach the crews. Instead, report any downed lines or hazards to them through their dedicated helpline or online portal.
Furthermore, if you are utilizing a portable or RV generator, please exercise caution and follow the manufacturers' instructions diligently. Never plug the generator into your circuit box, as this can pose serious risks to repair workers and the public. Instead, connect essential appliances directly to the generator.
In this time of need, let us come together as a community, supporting one another and showing the world the strength of Northwest Louisiana. Comment and share with us if you see any other license plates from out of town that's here to lend a hand. We want to be sure to give their state a shout out.