By Mark Mangham and Mike Mangham
Centenary College (our alma mater) is reviving its football program after a 70-year absence. Centenary was initially located in Jackson, Louisiana where Centenary's first football game was held in the fall of 1894 (129 years ago) and the team was a powerhouse. They had wins over Notre Dame, the Texas Longhorns and, yes, even LSU! They were a strong team and were feared by many opponents because they were known for playing rough, and because of that, according to the American Football Database, they were called "the Old Ironsides". Later, to clean up their image, they selected the "Gentleman" nickname. The team continued playing until November of 1941. The football team was briefly revived in 1946 and again in the 1960s before disbanding.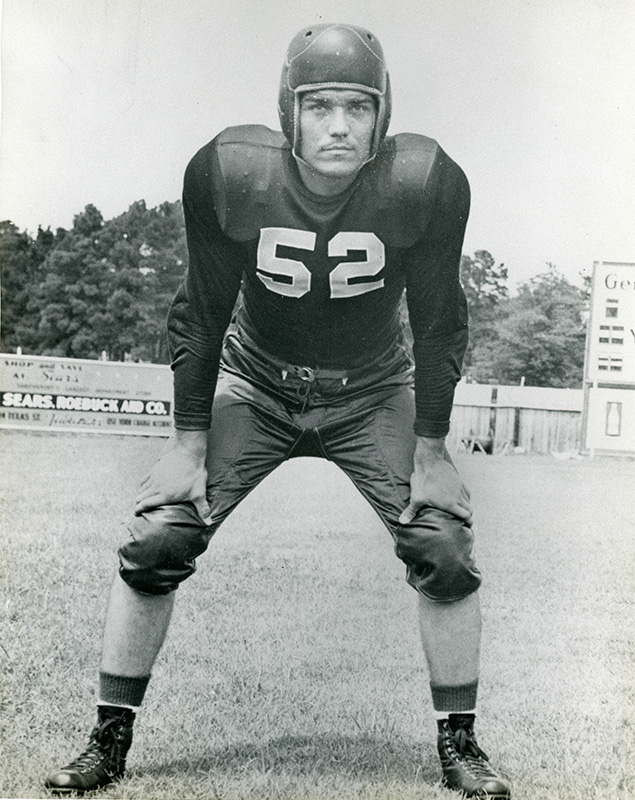 In the late 70s, Mike and I played American Legion baseball games on the baseball field at Centenary and then in the early to mid-80s we went to school there and played college baseball games on that field not knowing it used to be the location of the football field back in the day! We realized it only after finding old aerial photos of that area at the Northwest Louisiana Archives at LSUS! We have since found several photos of the past Centenary football teams and just recently found these old photos in the Thurman C. Smith collection! Even though there were no dates and no names on these pictures, just looking at these photos transports you back in time! A time when the football players wore leather helmets and what looks like practically no padding! Those were some tough men! We were happy to supply these rare photos to SB magazine for this article! Hopefully, some of the readers will be able to identify the men and women in these photos.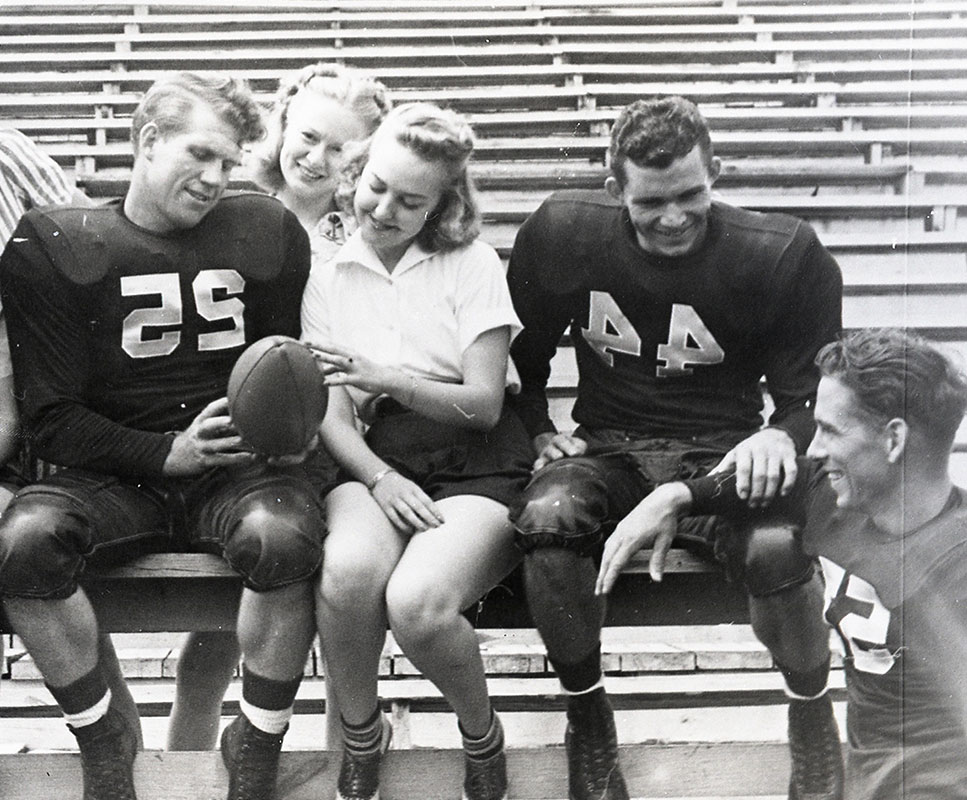 We can't wait to see the current football team continue the Centenary Football legacy! See you at the games!
 If you want to see more amazing old photos like these, search Facebook for "Twin Blends Northwest History Hunters" and like our page and follow us! We have thousands of old pictures and hundreds of videos that show the history of this area!