Accessories are the ultimate way to change the look of any outfit. Whether you are dressing up or trying to look a little more understated, the same outfit can be completely transformed just by changing out accessories. Since it's fall y'all, we will take a look at the boots, bags, hats, scarves, jewelry, and hair accessories that are trending this fabulous fall season.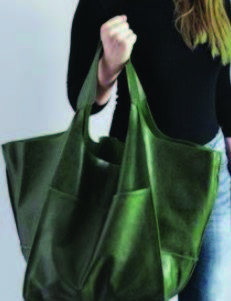 1. Oversized Bag/Tote
This is your fabulous, never-full, get-it-all-in-there-and-go bag, and should be a staple piece in any bag collection.
2. Backpacks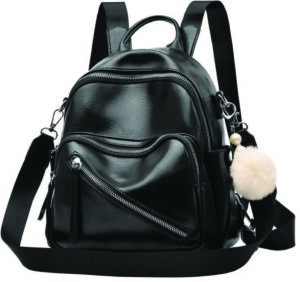 Embrace those fall time back-to-school vibes. Backpacks are always cute and trendy and there's just something nostalgic about carrying a backpack this time of year.
3. Mini Purse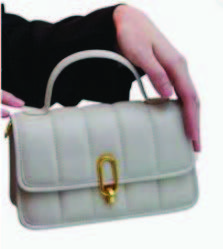 This is one of the more quirky trends being seen but, HEY, it's fun, playful, and cute. It's like a full-size bag shrunk into a mini version.
4. Knee High Boots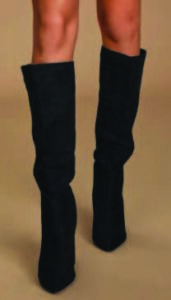 Here is a fall favorite that never seems to go out of style. If you want to purchase a pair, I'd say start with neutrals. Find a good brown, black or even gray as this style boot can be worn with just about anything.
5. Rain Boots Rain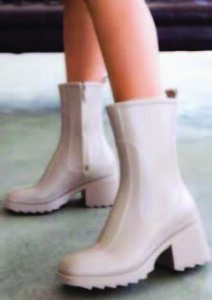 Boots aren't just for wet dreary days, they are being worn as a fashion shoe this fall season. Designers have taken notice, producing some really cute variations of the classic rain boot. time of year
6. Platform Bootie/Boots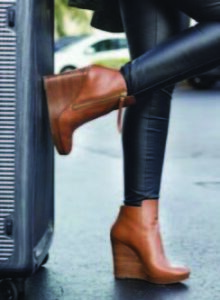 Whether ankle cut, mid-calf, or knee high, no matter what boot height you prefer, there's something retro and cool about them. Wear with pants or skirts!
7. Bold, chunky, heavy knit scarves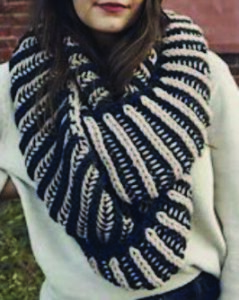 You probably won't wear these too frequently in our climate, but on the rare occasion you do, go all in with a larger knit with lots of volume and texture to really embrace this trend.
8. Silky scarves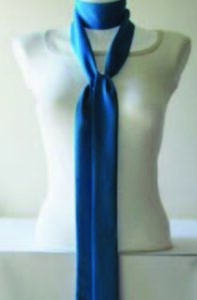 Lightweight and airy, this style scarf will help you achieve the look of the season without being too warm. This scarf can be worn many ways. Look online for some fun innovative ways to tie and style your scarf.
9. Bold Print scarves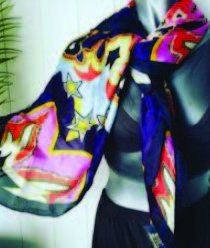 The larger or louder the print of your scarf, the better. Wear with a more neutral outfit to make it a seasonal statement piece.
10. The Felt Fedora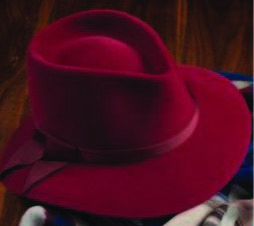 This bold statement hat is perfect for this time of year. The felt will give you all the rich warm vibes of fall. Another great thing about this accessory is it can be dressed up or down and if styled correctly can be worn to any occasion.
11. Floppy Panama Hat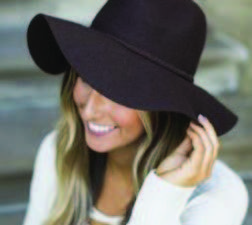 Fun and flirty, this style of hat will add a fun carefree touch to any fabulous fall outfit. This is one of the biggest trends in hats this season.
12. Pearls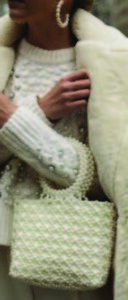 Pearls have always been thought of as a more formal piece of jewelry, but not this season! They are so popular that we're seeing even garments and footwear embellished in pearls. They're being worn with just about anything from casual t-shirts and blue jeans to full out formal gowns. So, try a pearl necklace, bracelet, or earrings, just not all at once as it can tend to be a bit much.
13. Gold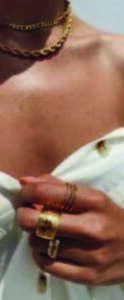 The rich warm tones of gold jewelry are perfect this fall. Stack multiple gold bracelets on one wrist.
14. Headbands, embellished clips, bobby pins, or even a light weight scarf…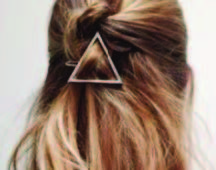 tied up in your hair will add a little something extra to your everyday hair style and keep you seasonable and right on trend for Fall 2022.