MEN'S FASHION
SPRING 2022
BY JON PAULE CALCOTE
I'm so excited to bring to you some of the hottest trends in Men's Fashion for Spring 2022.
If I had to choose one word to describe the trends of the season it would be FUN. With the right styling and editing, these fashion forward items can be realized in very savvy, street-style, ready-to-wear way. This brings us to three rules to keep in mind when getting your garden ready:

1. Bermuda Shorts – A fashion staple for years now, Bermuda shorts don't seem to be going anywhere anytime soon. A tip to elevating and modernizing this key fashion piece: try purchasing pairs in brightly colors fabrics, pastels, or fun prints.
2. Statement Sandals – Whether it's braided leather, chunky wedge style athletic sandal, or gladiator-looking slide, sandals made in interesting cuts, colors, and materials are all the rage in men's footwear right now.
3. Neon – A trend seen all over the runway this season not only in women's wear but also in men's collections worldwide is neon. If a solid bold neon piece feels like too much, try adding a touch of neon with an accessory like a hat or sneakers.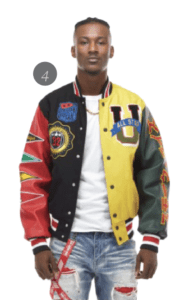 4. Varsity Jackets – Tap into your inner schoolboy by dusting off that old letterman jacket. Or simply jump online or visit your favorite local retailer to purchase that nostalgic look.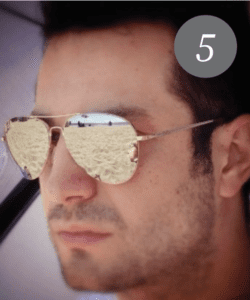 5. Classic Aviator Sunglasses are no doubt a timeless accessory in men's (and women's) fashion but have really been a focus of this season's hottest trends in eyewear.
6. Ties For ties, the big thing right now is texture, with knit neckties all the rage. When selecting a tie this season, play with texture and fabric as well as color and print.
7. Gold Accessories Gold is no doubt the hottest trend in accessories this season, from bracelets to necklaces, rings to watches, and even belt buckles, cufflinks and tie pins. If you want to be even more edgy, mix gold pieces in with silvers and white gold for an eclectic fashion forward vibe to your look.
8. Watches – It's all about the understated minimalist watch this season. Choose a classic time piece that is not only sleek and sophisticated but fully embraces that minimalist style. It can be worn with a multitude of looks and for a variety of occasions.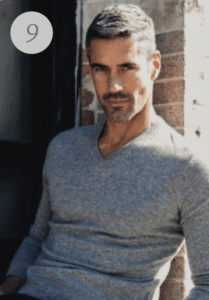 9. Embracing the Gray – It's no secret that gray hair is a tell-tale sign of aging. Whether it's a little salt and pepper or all over gray, men have been embracing their inner silver fox like never before. Hair stylists are being flooded with male clients looking to enhance their natural grays or even to have their hair dyed full on gray.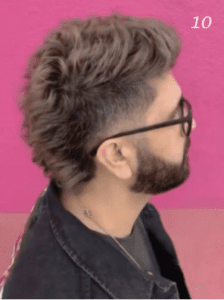 10. The Fashion Mullet – As the saying goes: business in the front; party in the back. The mullet of the 80's is back and in full effect, but in a much cleaner more modern way by being tightly cropped and faded in.
11. Textured Hair – A popular cut this season is the piecey textured look. There are many ways to achieve this style. Ask your stylist or barber for a razor cut or to point cut your hair. For a less dramatic version of a textured cut, ask your barber or stylist to simply run a pair of thinning shears through the tips of your hair for a subtle version of this trend.