By Seva May
Shreveport's Les Boutique de Noel is a highly anticipated annual event that attracts visitors from all over the region. This event, now in its 48th season, features an impressive array of vendors selling unique, high-quality products. But Les Boutique de Noel is much more than just a shopping experience. As a fundraiser for the Shreveport Opera, it has become an integral part of the community, with a rich history and a significant impact on the local economy.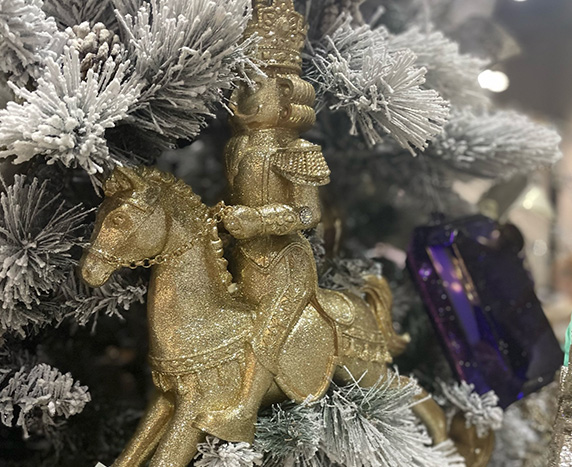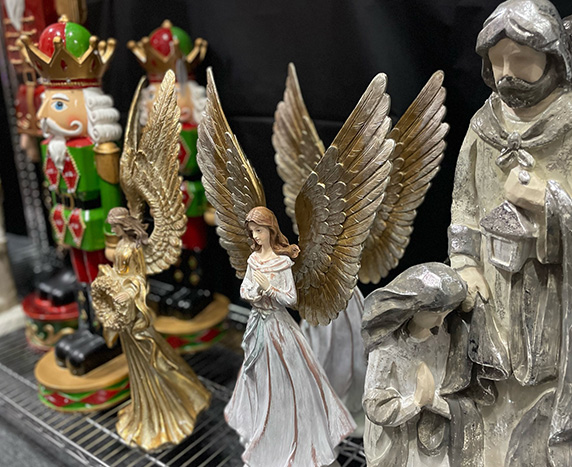 This year, the event will be held at the Shreveport Convention Center from November 30 through December 2. The perfect kick-off to the holiday shopping season, you'll marvel at how 95,000 square feet is transformed into a winter wonderland for the occasion. The layout of the event is carefully planned to create a festive and inviting atmosphere. Vendors sell a wide variety of products, including jewelry, clothing, home decor, and gourmet food items. The quality of the products sold at Les Boutique de Noel is exceptional. Vendors are accepted through a juried process and are curated based on the quality and uniqueness of merchandise as well as on the style of booth decoration. With vendors from all over the south offering one-of-a-kind items that cannot be found elsewhere, the event has become a destination for shoppers looking for exclusive, high-quality gifts.
New this year is the Santa Land Kids area. The Grinch will visit on Friday for the kids, and Santa himself will arrive on Saturday with his best Elf and her "naughty or nice" meter. Children can have their picture made with Santa from 12:00 to 2:30 on Saturday. Along with Santa, the little ones will enjoy art projects and have book signings and readings by local children's authors.
Shoppers will enjoy pop-up demonstrations and classes throughout the day. Style shows, dance performances, and singing will be provided for the lunch crowd, who will be feasting on catered dishes by local restaurants. Les Boutique de Noel will sweep you away to a winter wonderland without the actual snow.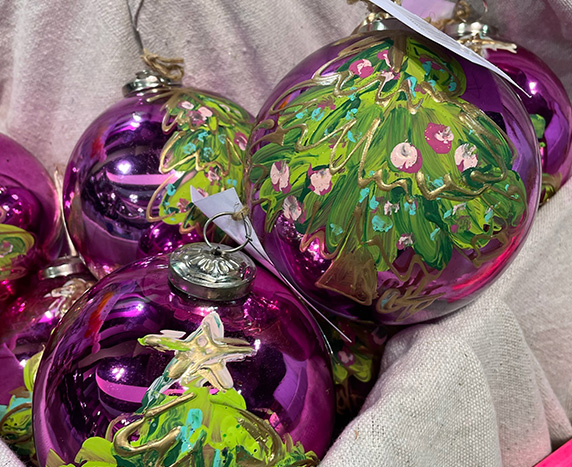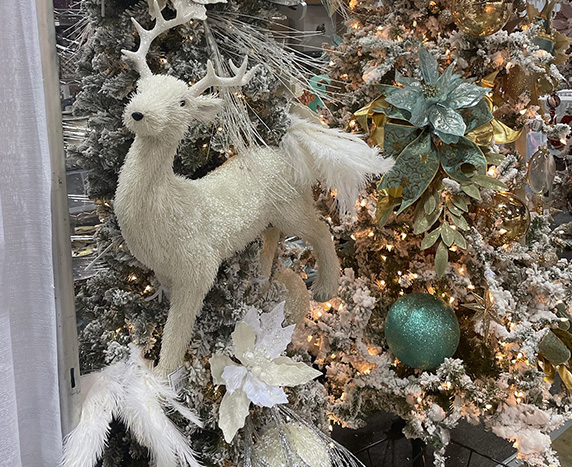 The impact of Les Boutique de Noel on the community is significant. The event boosts the local economy, with many small businesses and vendors benefiting from the increased exposure and sales. Proceeds from the event support the Shreveport Opera Guild, the single largest contributor to the Shreveport Opera, with over five million dollars in donations during its existence. These contributions are used to mount the Shreveport Opera's performances featuring professionally trained opera singers.  Also supported is the Shreveport Opera Resident Artist Program.  Every year, emerging professional singers and pianists are selected from across the country to receive training within a professional opera company. These young artists perform leading, supporting, comprimario, and ensemble roles in the Opera's mainstage productions.  They also are members of the SOX (Shreveport Opera Xpress) Program. SOX brings the Opera to communities and schools in Louisiana, Texas, and Arkansas.  SOX features two children's operas that expose (and often introduce) children to the art form. These outreach productions tackle themes such as diversity, acceptance, and bullying. Kids in over 100 schools benefit from not only the talent of this troupe but also the valuable moral lessons they teach.  The SOX program also includes "Operatizers" (a concert of Opera Arias and Musical Theatre Pieces) at senior centers, community centers, and private functions. The Resident Artists receive housing, transportation to all company events, a weekly stipend, and a travel stipend. Les Boutique de Noel makes this possible.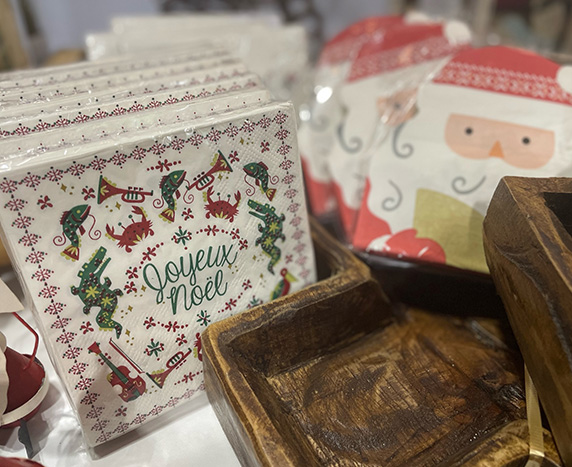 Shreveport's Les Boutique de Noel is much more than just a holiday shopping event. It has a rich history and has become an integral part of the community. The event provides a unique and high-quality shopping experience. Les Boutique de Noel is a shining example of how an annual event can positively impact the local economy, social fabric, and cultural experience of a community. 
Date: Thursday, November 30, through Sunday, December 2, 2023
Location: Shreveport Convention Center
Free Parking
Free Valet
Shopping Tickets:
Thursday morning VIP – $40
Day pass – $10
Three-day pass – $20
Military and Seniors – $5
Children 12 and under – Free
Tickets can be purchased in advance at lesboutiquesdenoel.com or at the door.
Shopping Hours:
VIP First Access Shopping Hours:
Thursday, November 30: 9:00am-11:00am
Regular Shopping Hours:
Thursday, November 30: 11:00am-6:00pm Friday, December 1: 10:00am-6:00pm
Saturday, December 2: 10:00am-4:00pm
Daily Lunch
Buffet-style lunch provided by local restaurants is available for purchase every day between 11:00-1:00pm.  
Thursday: Monjunis
Friday: Biscottis
Saturday: Bodacious Bar & Q
Pre-purchase lunch tickets online in advance (lesboutiquesdenoel.com): $18/person.  $20/person at the door

The concession stand is also open throughout the shopping hours.