Q&A with Drs. Chris Cosse and Jeff Silmon from Cosse & Silmon Orthodontics: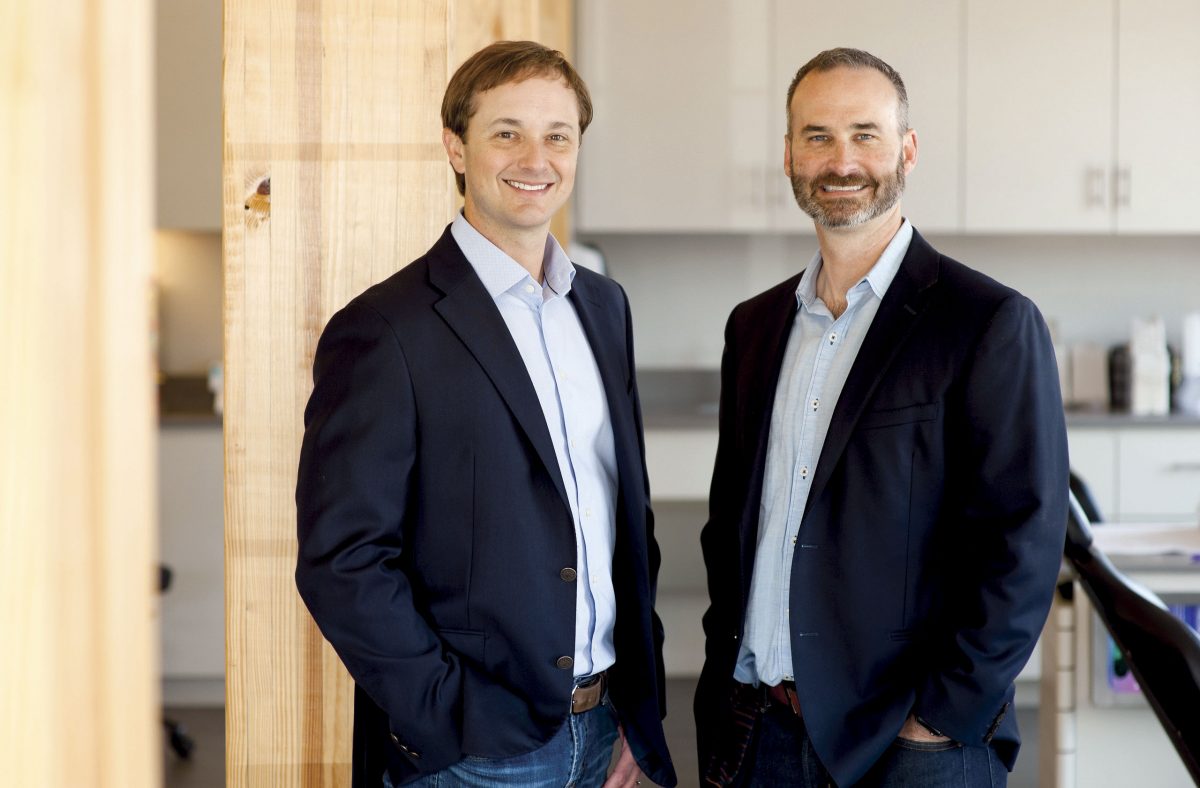 We've seen your advertisements for CSO being an "Airway Aware" office. What is "Airway Orthodontics"?
Dr. Chris: We are so excited to be pioneers in Airway Orthodontics, and to educate our community about the totally life-changing benefits it can provide! It is safe to say that for humans, getting adequate air is the number one highest priorities in living a healthy life.  We can evaluate your child and offer minimally invasive orthodontic therapies during the growing years to help promote forward facial growth consistent with healthy airway development. Proper airway function can improve sleep, school or work performance, athletic performance, hyperactivity, and chronic sinus infections, just to name a few!
Dr. Jeff: A common misperception of orthodontic treatment is that it only we only treat aesthetic issues. Although we love the confidence that comes from straight teeth and a beautiful smile (and believe it can benefit you throughout your entire life), we like to look at WHY your child has crooked teeth and jaws that don't fit properly.  We have become so passionate about this and the way that it is changing our patient's lives, that we have invested in state-of-the-art technology to help us formulate the most accurate diagnosis and treatment planning available.
What is the state-of-the-art technology and how has it changed how you treat patients?
Dr Jeff: We now have an in-office cone beam CT machine (CBCT).   This CBCT gives us a 3D images of our patients that are a game changer, when compared to traditional 2D panoramic images, in visualizing our patients' tooth positions, tooth eruption patterns, jaw relationships and even soft tissue including airway mapping.
Dr Chris:  We knew when we decided to be the first orthodontic office in the area to invest in this technology that it would have a huge impact in how we look at certain cases.  What surprised us is how dramatically having the full 3D image changes our treatment recommendations for patients.
Why do you recommend a child be checked by an Orthodontist by the age of 7?
Dr. Chris: Really, it's about solving small problems earlier so that you can avoid bigger problems down the road. Crowding and limited space cause many orthodontic problems, and with early monitoring we can make the situation better as your child's permanent teeth come in. Some of our 7 year old patients are doing just fine on their own, while others can significantly increase the complexity of treatment by waiting for there first orthodontic exam until they are 11 or 12.
Dr. Jeff: It is more ideal to be proactive rather than reactive. Some orthodontic problems are most easily corrected while the child is still growing, and it can be better to identify problems earlier than later. Our main goal on many of our younger patients is to help guide the eruption of permanent teeth into better positions and making future treatment easier and more predictable.
We are also loving the new CSO Clear Aligner option. How did that come about?
Dr. Jeff: Nearly a decade ago, we were early adopters of software that allowed us to create an in-office aligner system. There are so many people living with mild to moderate cosmetic issues because they don't want the time and expense that they perceive will come with traditional orthodontic treatments. By keeping our aligner process completely in-house, we can keep the costs down and pass those savings on to our patients.
Dr. Chris: We've seen an increase of patients wanting this service due to the recent success and popularity of the direct-to-consumer Aligner Companies. We are so happy to have perfected this service for our patients so they can receive the same type service, but from local Orthodontists who they can trust!
Sponsored by Cosse & Silmon Orthodontics.