Shreveporter's art journey includes international recognition.
It is true that social media has changed the way we communicate with each other. And while this bears some negative aspects, social media can also prove positive in many ways. One of these ways is how being present on social media can spark creativity in an individual. Watching another person's dance performance can inspire a desire to join a dance class. Hearing someone sing on YouTube might encourage you to join a choir or take vocal lessons to improve your own skills. Such was the case with Janet Maines when she came across a colleague's charcoal sketches on Facebook.
 Janet chose a career in graphic art and works in that field designing websites, logos, brochures – anything that requires a creative eye for design. One day, while on Facebook, she saw Jim Huckabee's work and was inspired to reach out to him in hopes of taking lessons. Jim invited her to a "class" which was more of a gathering of fellow artists who met regularly in Charlie Tabor's garage. As she watched in fascination, Jim handed her a pencil and sketch pad and encouraged her to draw. What she turned out looked more like a kindergarten drawing but Janet kept coming to the class. It didn't take long for her to catch on and soon, she was getting commissions from friends for her charcoal work.
 Janet managed to turn the Covid quarantine into a positive experience. She began spending more time online following artists on social media. She would study other techniques and styles to advance her skills. When she began communicating with Kathy Morris, an artist from Atlanta, a lasting friendship and mentorship was formed. Kathy encouraged her tremendously and suggested that Janet should be teaching her artistic skills to others. It was perfect timing. Her graphic design work had slowed down. Her art commissions had begun to blossom, and she began teaching. Her studio – in one of the most unexpected locations imaginable. You may find her on any given Wednesday in the WHOLE FOODS café from 1:00 to 3:00. It's there that her adult class attracts diners and shoppers alike. Janet also takes private students beginning at age 12.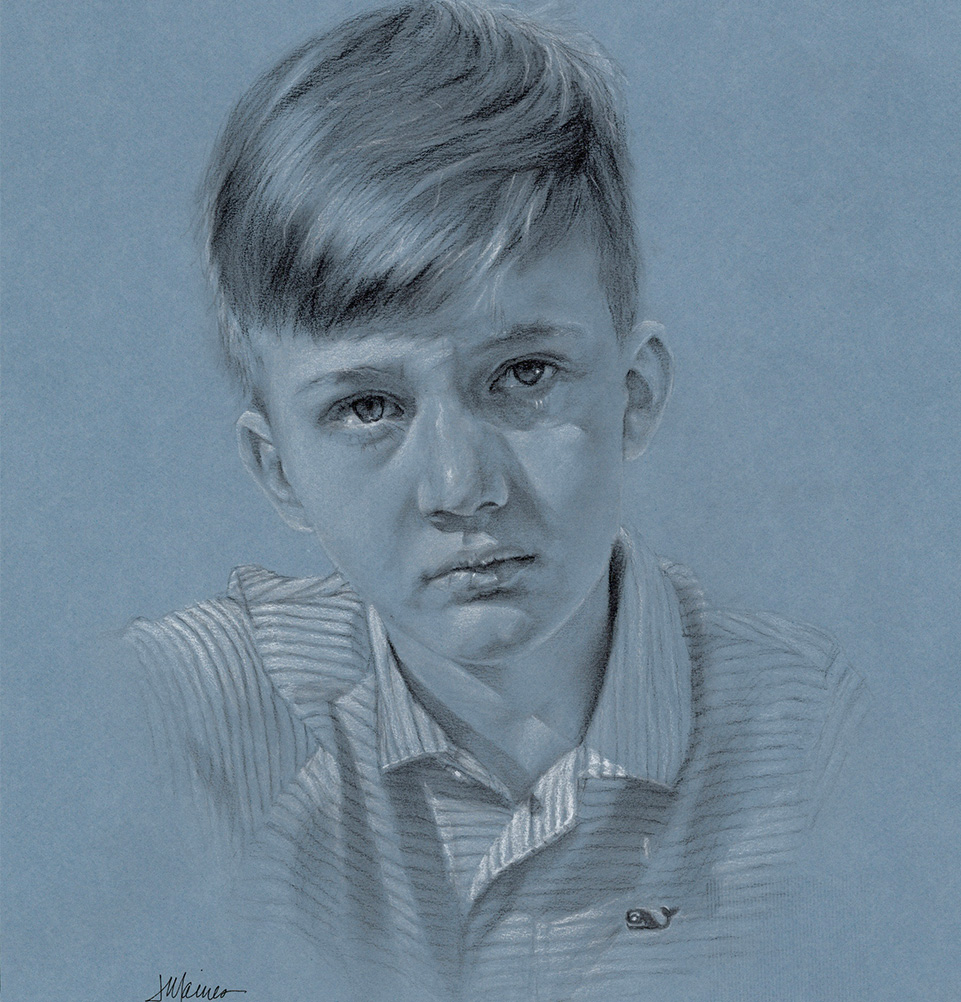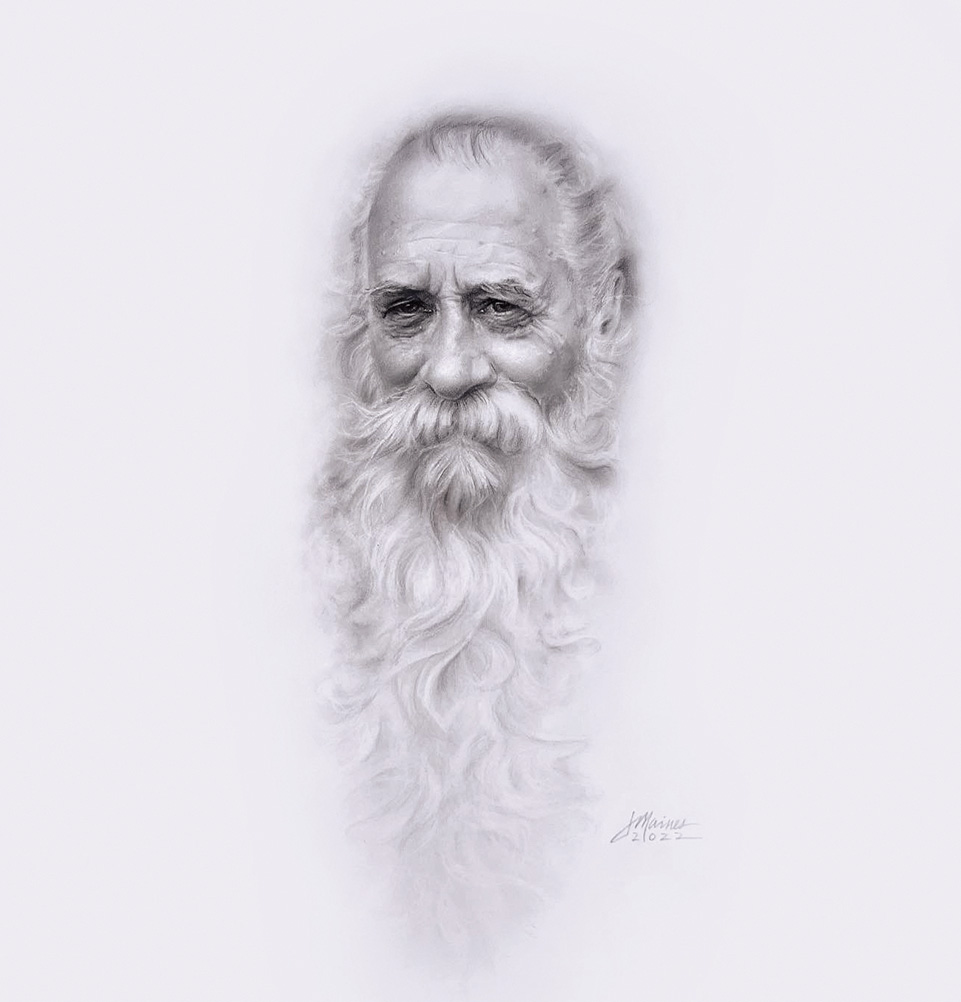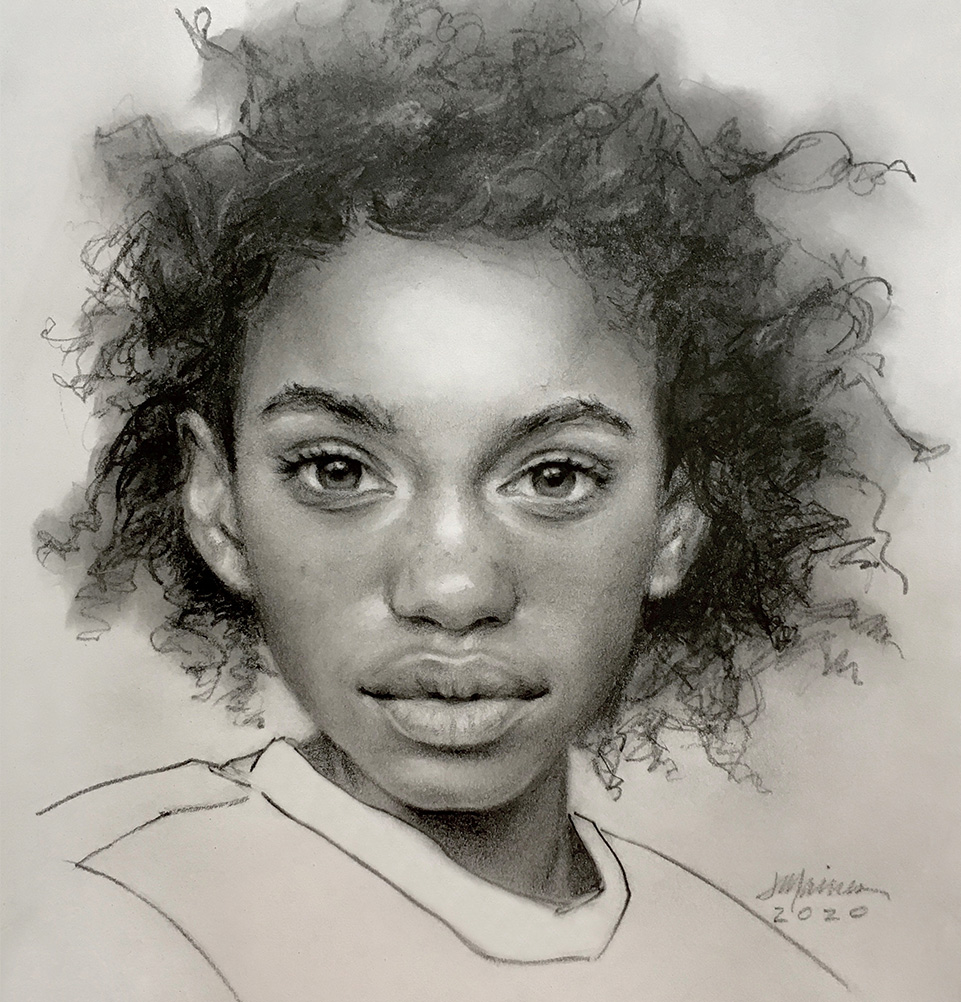 Janet became a member of the Portrait Society of America. Formed in 1998 as an educational organization, the Portrait Society of America is dedicated to furthering the traditions of fine art portraiture and figurative art through programs and publications. According to their website, members can access technical information, delve into traditional aesthetics, and research the history of figurative art and portraiture. Among other enrichment activities, this organization recognizes and honors artists of distinction who "have over the course of their careers produced bodies of work that epitomizes excellence within the discipline."
 It was through this organization and the encouragement of her mentor, Kathy Morris, that Janet entered an annual competition. Both of her entries made it to the semi-finals with one of those portraits being featured in a national art magazine. They will also be on display at Sotheby's in New York City. This is quite an accomplishment in anyone's book.
 Perhaps dearer to her heart is Janet's involvement with a non-profit organization started by Brent Anderson. "In My Father's Eyes Portraits" works with families of children who have been diagnosed with cancer to provide them with beautiful portraits of their children. Anderson enlists the help of artists willing to donate their talent for this worthy cause. "The feeling of love between the artist and the recipient is beyond words," Janet claims. Anderson has the portrait framed and sent to these families free of charge and wrapped in compassion.
 How's that for a creative spark from a Facebook post? Thank you, Jim Huckabee.
 If you would like to see more of Janet's work, check out her portfolio on Instagram @janetmainesartist.  She also has a Facebook presence (of course) and a website: janetmaines.com.