If you mention tourism in Louisiana to the average person, northwest Louisiana is unlikely to even come to mind, overshadowed by the notoriety of New Orleans (see: "Louisiana's Other Side" billboards). However, New Orleans' tourist appeal can overwhelmingly be likened to about two weeks in the calendar year for Mardi Gras (Baton Rouge is really only significant to football fans), which leaves a void for the other 50 weeks in the American psyche that our region can fill. The newly rebranded Visit Shreveport-Bossier (VSB), formerly known as the Shreveport-Bossier Convention and Tourist Bureau, has joined collective forces from the Shreveport Chamber of Commerce, The Bossier Chamber of Commerce, and the African-American Chamber of Commerce to challenge locals' and outsiders' perspectives on the SBC's tourist appeal going forward.
 VSB (in conjunction with MMGY NextFactor) has developed a 10-Year Destination Master Plan, which you can view on their website, through surveys, town halls, and listening sessions to best gather the pulse of the community. This 10-Year Destination Master Plan utilized the voices of more than 200 people from the area to determine what locals thought would be the best outlook for the city's future. Some of the things your voices in the community had to say were that Shreveport was a diverse and artsy community, while in Bossier City they perceive it to be more family-oriented. Both sides agreed their communities were rooted in faith. Unfortunately, a tendency of residents to focus on the negatives of their cities was noticed. One resident posited, "Our biggest struggle is our defeatist attitude. Civic pride is looked down upon." One thing residents were collectively overwhelmed by was the divisive and alarmist rhetoric in local and social media. Ultimately, the Master Plan was developed "…to enhance local quality of life and build unity in Caddo and Bossier parishes by optimizing the visitor economy to benefit as many local residents as possible from all socioeconomic backgrounds."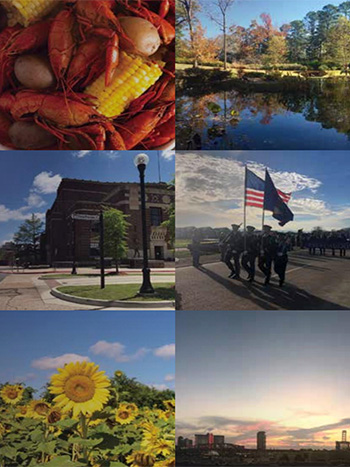 One observation cited through the research was that "visitors oftentimes have a better opinion about a city than residents do." As a transplant from another region of the country myself, I can attest to this. I have never seen the same negativity in the area that I have heard locals talk about. On a national scale, Money Magazine named Bossier City the best city to live in Louisiana in 2017, and in 2019 it was the only city in Louisiana to make their list of the 100 best cities to live in the United States. Could Bossier City in fact be, "The Best Louisiana Has to Offer?" Just speculating here. Another quip from a local resident in the research was that Shreveport-Bossier is "big enough to get lost in and small enough to be found." This resident is on to something; you may be surprised to hear Shreveport dominates several of the country's major cities in square mileage, including San Francisco, which could fit into Shreveport twice, with room left over. So, Shreveport is in fact, "Bigger Than You Think." Each city has other little-known traits like these that VSB is looking to capitalize on.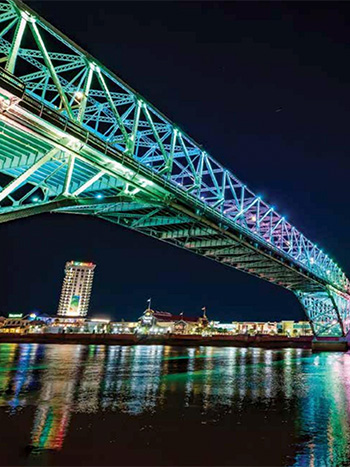 Ripe with outsiders' perspectives is Barksdale Air Force Base, so what do some Airmen have to say? Garrett Jimenez, a Virginia native who has since been stationed elsewhere, said, "Shreveport-Bossier was a great place to live and the people were even better. The culture was beautiful, the east Texas influence and the rich Cajun culture combined made Bossier a tremendous place to live…the people of the area were some of the warmest, kind-hearted people I've ever met." Greg Quailer, stationed here since 2010, said he and his family, "love the festivals and the parades, and our family's favorite activity is the Shreveport Aquarium." Could this overall sentiment be summed up as "We Got It Better Than We Think?" Again, just speculating here.
Another transplant (from the Dallas region) that has enjoyed the area and deemed it fit to stay for life is none other than the President and CEO of VSB, Stacy Brown. Stacy insists, "This is a 10-Year Destination Master Plan, but it's not the Visit Shreveport-Bossier's Destination Master Plan, it's our community's master plan." Speaking of this community, if one thing were to come to mind for prospective visitors, Stacy says, "It's really our diverse cultures and food here that attract people. We have some of the most friendly people ever…I think it's more special than just general southern hospitality." And in case anyone has been wondering about living here compared with Dallas lately, Stacy gave Shreveport-Bossier this ringing endorsement: "I would never go back to Dallas."
     A pivotal aspect of the tourism industry in Shreveport-Bossier is the Boardwalk.  If you're like me, you've wondered why there are so few tenants on the Boardwalk and assumed that it must be because of astronomical rent. I thought it would be good to get some light shed on this mystery straight from the horses' mouth, the Boardwalk's General Manager, Ashley Warner. When asked if there was any truth to the public perception of rent being high on the Boardwalk, Ashley said, "A long time ago. I think that's a common misconception for the Boardwalk now…when we first started, our original owners of the Boardwalk charged very high rent." To be clear, that was in 2005. Ownership, however, has recently changed again: "We just got purchased in August of last year…our rents are an incentive right now." So, if rent is not a problem, why the loss of retailers? "We lost about seven or eight…national retailers because of Covid." So then if the shutdowns never happened, these retailers would still be here? "Oh, for sure…rents are not high now, that's very important for the public to know." So, the loss of these major retailers is not an indictment on the Boardwalk being an unsavory place to do business; they were just a consequence of the times, and they were certainly not alone in that.
It is time for recovery from the economic impacts of these shutdowns. Looking forward now, Ashley says, "I think that entertainment and restaurants are the future of a model like this because retail has gone so much online…My goal here is to get retail kind of in the center." On the horizon for the Boardwalk is Chasing Aces, a golf-style venue similar to Top Golf where patrons can unleash their inner Happy Gilmore on some unsuspecting golf balls with a 30-bay driving range, and a 9-hole golf course in addition, being built on the 20-acre vacant side of Margaritaville. Construction will begin in July, and there will be accompanying restaurants built along with Chasing Aces.  Ashley says, "I think this whole district in East Bank…will be a whole new concept down here." When pressed on what one thing she would want the public to think when the Boardwalk comes to mind, Ashley says it is that, "The rent is not high…I just want people that haven't been to the Boardwalk in a long time to come back." The Boardwalk's original purpose has not changed, either: "It was built for families."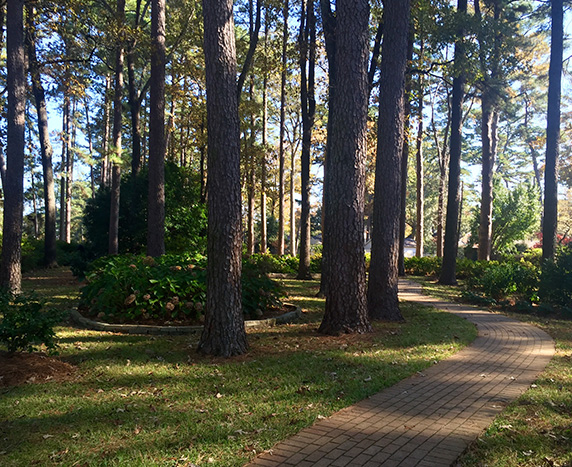 Tim Magner, the President of the Greater Shreveport Chamber of Commerce, is a member of the VSB Steering Committee and a well-traveled and well-read man. He has described the Shreveport-Bossier area as, "Cowboy Gumbo, blending the best of Texas, Arkansas, and Louisiana in our food, fashion, and festivals." Tim thinks the 318 is in competition with a three-hour ring (think Tyler, Jefferson, and Nacogdoches even more narrowly) for tourism dollars, where "We have to be our own center of gravity…how do we differentiate ourselves in that sphere?" ("We'll pull you in," anybody?) As far as economic development, a key strategy in the Destination Master Plan: "Those of us in the economic development space are trying to figure out how we recruit people to come back who can either bring jobs with them or bring skills with them…or find ways to encourage the opportunities for kids to come back here after they've got a four-year degree." If you've been wondering about the reason for Amazon's delayed opening, "it's because they're putting millions of dollars' worth of technology into it…it's all automated…it will probably open the beginning of next year." 
     Tim would not pin a mantra for the area down to one statement, but instead agreed with references in the VSB hype video (available on their website) concerning traits the area had to offer, such as, "A whole lot of this, a whole lot of that, a little bit of us," and "Enough heart and soul for two cities." A slightly sweeter analogy he had was, "The Hole in the Donut." Watch out Texas. 
 Across the river, Lisa Johnson is the President and CEO of the Bossier Chamber of Commerce and the Co-chair of the Steering Committee. Lisa's favorite aspect of the Destination Master Plan was "Seeing two communities come together as one region." This plan is audacious: it includes objectives (five), key opportunities (fifteen), and strategic goals (six). However, she thinks the unity between the two cities will be the catalyst to accomplish the plan: "When two cities come together as one region it is easier to create and agree upon the goals and objectives that were set. Now that we have come together as a region with like-minded goals, execution of these goals should be easy." Lisa also cited the shutdowns over the Coronavirus as being a prime reason for losing tenants on the Boardwalk (not because it's a hard place to do business!) over the last few years but also says it is on a resurgence and that retail popularity goes in cycles. Lisa also would not pin down a mantra to summarize the area, but instead agreed with the sentiments of other Steering Committee members: "We've been looking for that one thing for many, many years, but there's a lot that's good about us." She does not see us in competition with New Orleans for tourism dollars or recognition of sorts and affirms something that outsiders from the state (and maybe some locals) don't recognize: "We are a part of Louisiana." 
The community was involved in the procurement of the plan, and the community will be involved with the execution of the plan. The general consensus at VSB (whose primary mission is to increase the amount of visitor dollars coming into the region) is that what is good for residents is generally good for visitors, and vice versa. Some of the more exciting prospects detailed in the plan (which can help solve what one resident noted as downtown Shreveport's "identity crisis" during the week) are a new state government building being built on Fannin Street, water taxis, a trolley system in downtown Shreveport that also connects to Bossier, the new Stageworks indoor sports facility in downtown Shreveport, increased police budgets as well as private security forces, developing the airport further, renewed tax incentives for the film industry, and addressing blight as job #1, even using local artists to help with that. One resident stated, "People know it's better to collaborate, but emotionally they're not always there." Well, even without being emotionally there, we can be physically there to support these projects, initiatives, and a direction we believe in.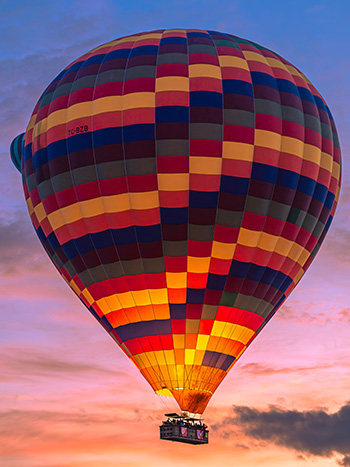 The prospect of an official Louisiana Music Museum to commemorate the area's rich musical heritage dating back to Elvis Presley was met with unanimous support from all actors in the Destination Master Plan, including community residents. This will be a good attraction to the community that can go a long way towards giving the area a distinction from New Orleans, and vocalizing support every step of the way will help bring it to fruition.
Every dollar we give in support of our local community is an investment in the community, an investment that powers-at-be notice from states away and affects what they decide to do or not do here. A critical point of understanding VSB wants to highlight is that "Increasing visitor dollars coming into the region contributes to the local tax base to help fund infrastructure improvements, community amenities, and public services, etc." Our tourism industry expanding is also what creates more job opportunities that stay long after a tourist has left. Our economic and retail habits are noticed by prospective businesses from afar, but more than what prospective businesses perceive from afar about Shreveport-Bossier, an investment in the community is an investment in your children, and your children's children. The long game is the game that matters most. As the VSB Destination Master Plan puts it, "…the success of each initiative is based entirely on how well local people from different communities in Shreveport-Bossier come together to co-create their collective future." Just as what is good for residents is good for visitors, what is good for you is good for your children, and that is the ultimate master plan.