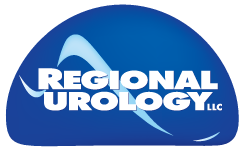 Ten skilled and compassionate urologists, two knowledgeable physician's assistants, an incredible staff, and the biggest heart for patients in our community — these are just a few of the many reasons why Regional Urology is the only place you should go if you have urology needs. With five locations to serve you across north and central Louisiana, we are the best in the business and are ready to serve you.
"The cutting edge" is getting even sharper at Regional Urology. Since it was founded in 2001, Regional Urology has been the industry leader in the Ark-La-Tex and continues to find innovative ways to push the boundaries. With many service lines for a one-stop for patient care, it's no surprise that we are expanding our care to include a full-fledged medical oncology clinic in Shreveport under the Regional Urology banner. Come see us and you'll know why word-of-mouth is our No. 1 source for new patients.
Other than treating kidney stones, urinary tract infections and performing vasectomies, what does a urologist treat?
A urologist treats a variety of problems common for both men and women. For men, erectile dysfunction, prostate cancer, and BPH are some of the more common problems we see. In women, we see overactive bladder, incontinence, vaginal dryness, and pelvic organ prolapse. We treat men and women for many other problems and symptoms too, but these are some of the more common issues.
When should I go see a urologist? Do I need a referral?
There are many reasons to see a urologist, but some of the most common are kidney stones, blood in the urine, trouble urinating, sexual dysfunction, and cancer screening. Typically, no referral is needed unless you have Tricare insurance.  Otherwise, call and make an appointment at one of our offices in Shreveport, Bossier City, Minden, Natchitoches, or West Monroe.
Oncology? I thought this was a urology office.
 

What other services do you offer?

We are a urology office, but we offer many service lines to our patients to make it simple. Along with being the top-notch urology office in the area, we also have a radiology department (CT, 3.0T MRI, X-ray, and ultrasound), an in-house general lab and a pathology lab, an on-site ambulatory surgery center, a research department to bring you the cutting-edge medicine, and our Radiation & Oncology center. For local cancer patients, you have the benefit of talking to a surgeon, a radiation oncologist, and a medical oncologist all in one appointment to see what route will be the best for your treatment plan.
Does every physician treat everything? How do I know who to see when I make an appointment?
Our physicians can all treat general urology, but many of them sub-specialize, which is ideal for the best patient care.  If you aren't sure who you need to see, our website, www.regionalurology.com,  is a great resource!  Each physician has an introduction page and many list the areas of focus.  If you're still not sure who to see, you can always ask the receptionist on the phone when you call and they can help direct you to the best physician for your needs.
Why do you have a research department? I thought it was a doctor's office.
Research studies are how new medications, technologies, and treatments can be approved for public use.  Our research department is nationally recognized and even leads certain studies across the globe. You are guaranteed top-notch care with our compassionate team of research coordinators who only choose studies that they would feel safe enrolling their own family members in. If you're eligible for a study, it's a great opportunity to treat your symptoms but also help others.
Do you have access to free information before I schedule an appointment?
Absolutely. We offer several seminars a year on erectile dysfunction, the Mona Lisa procedure, and women's health. Our website is also a great resource for general information, including videos made just for you by our physicians to answer common questions or concerns. Facebook is a great place to also watch because we will post general urology facts, upcoming seminars, and other valuable patient information.  Keep an eye on our online resources for the most accurate and up-to-date urology content. We look forward to caring for you!
To schedule an appointment with us, call 318.UROLOGY (318.876.5649) or go to our website at www.regionalurology.com and submit a Request Contact form. We look forward to serving you.
Sponsored by Regional Urology.