Ask The Experts 2022
FACIAL PLASTIC SURGERY
LINDSEY PENNINGTON, MD FACIAL PLASTICS

WHAT IS THE NUMBER ONE REASON PATIENTS COME IN TO SEE A COSMETIC FACIAL PLASTIC SURGEON?
We, as women, are hard on ourselves. We spend hours every day trying to look our best. When we look great (and we know it!), that confidence just spills over into everything that we do. We offer patients an opportunity to discretely voice that insecurity, and we then come up with a plan to over commit. For one woman, it may be some fine lines and wrinkles that she thinks age her. For many women, the natural loss of the shape of their upper lip keeps them from  feeling young and attractive. For others, it may be a small post-partum change in how a woman carries her weight in  her belly. Everyone is different and has their own specific reason! I brought on Dr. Souyoul as a board-certified Dermatologist because the complementary knowledge from our two medical specialties allows us to provide expert advice and services ranging from topical or prescription skin care to Botox and Juvéderm type fillers, non-invasive devices to address issues from head toe, or permanent surgical solutions that help with anything that may be preventing you from feeling like your best self.
 WHAT SERVICES DOES A COSMETIC FACIAL PLASTIC SURGEON TYPICALLY OFFER?
I completed five years after medical school learning surgery exclusively on the head and neck. I spent another year after that training in detailed cosmetic surgery of the head and neck. After that, I spent weeks at a time working with some of the most talented plastic surgeons in the world learning advanced techniques. I am more than prepared to offer any service from skincare advice to my most common surgeries such as a facelift, rhinoplasty (nose job), blepharoplasty (eyelid lifts), lip lift, and many others. I truly believe all of the surgical training makes my approach with Botox and fillers more detailed with superior results. I have seen and felt the different muscles and tissue layers of the face in the operating room too many times to count. I know where to place that Botox or filler to achieve the most refreshed  and natural look. I have something to offer everyone, though. I am helping a number of men regrow hair with our advanced PRP (platelet-rich plasma)  system. I have helped several children with traumatic scars, including some teenagers who are starting to notice those things more and more as they progress into adulthood. I am involved in ear piercings, ears that poke out too much, and cleft lip revisions. The treatments I prescribe are always individually tailored but can apply to a vast  array of different ages, skin tones, or sex.
WHAT THINGS SHOULD I LOOK FOR IN A GOOD COSMETIC DOCTOR'S OFFICE?
The number one thing is a relationship with trust. Do you have similar styles and goals? Your cosmetic physician needs to be able to take the time to sit down and actually listen to those goals and vision of ideal beauty. T hey also must be able to be honest if those goals are unrealistic or only obtainable with something more invasive like surgery compared with non-invasive in-office procedures. It's all about open communication. For example, I am one of the only female private practice facial plastic surgeons in the region. There is a difference between men and women. I can understand and relate to my patients on such a deeper level. I have a 2-year-old and 4-year-old now; I remember how much I MISSED my Botox during that almost 2 years of pregnancy and breastfeeding with each kiddo! I just feel better about myself when I am getting it regularly. It's the same with my skin. I know what it's like not to feel like your best self, and I want nothing more than to help every woman reach that goal. It's also another reason why adding Dr. Souyoul made so much sense. Not only is she an excellent board-certified medical dermatologist, but she shares those same experiences and values.
OTHER PERTINENT QUESTIONS TO ASK WHEN TRYING TO FIND THE RIGHT COSMETIC PHYSICIAN:
Are they board-certified physicians? Do you like their aesthetic? Ask to see before and after pictures of their results. Do they offer a full array of products and services, or will they have to refer you to multiple other offices for body treatments, skincare, or surgery? Do you feel rushed or pressured or like a number while you're there? It's so important to feel comfortable, have open communication, feel safe, and be supported on your journey.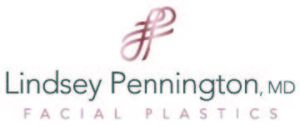 Dr. Pennington is a facial plastic and reconstructive surgeon.
Her office is located at 6030 Line Avenue Suite 110 in the South Highlands neighborhood of Shreveport.
www. penningtonfacialplastics.com.
Call 318-216-5366 or email info@penningtonfacialplastics.com for a complimentary consultation.
Before and after photos can be viewed in office for patient privacy and some are available online on Instagram and  Facebook @ penningtonfacialplastics.